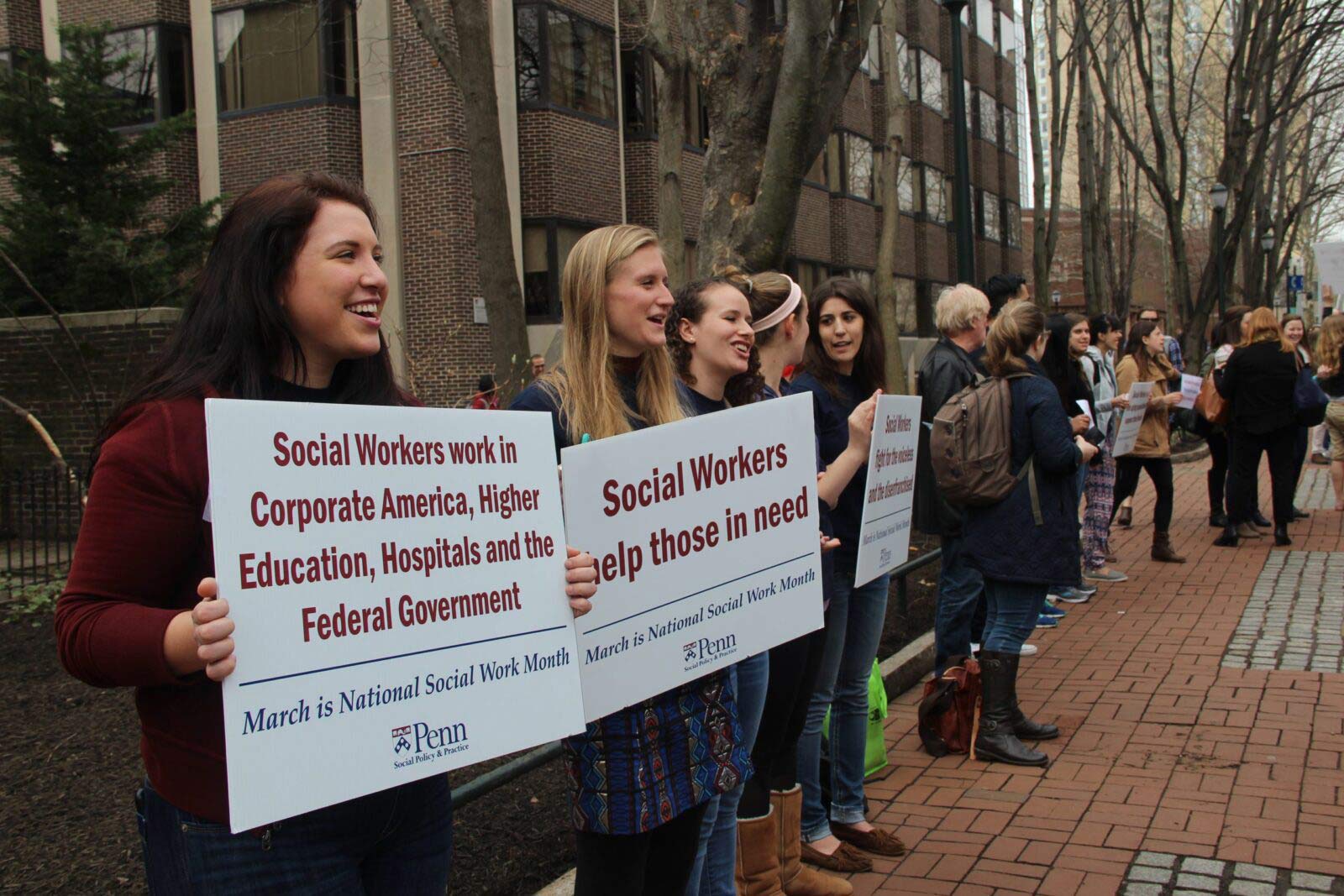 MASTER OF
SOCIAL WORK
Become a skilled, empathic social worker committed to impact and the pursuit of justice.
The Master of Social Work (MSW) Program at the University of Pennsylvania School of Social Policy & Practice (SP2) empowers you to become the type of committed and compassionate social work leader that today's complex world needs more than ever. Learn more about our renowned faculty, curriculum, diverse field placements, and commitment to social justice and meaningful change.
Request Info
Learn more about the MSW program and the SP2 experience.
Apply Now
Ready to experience SP2? Learn more about the application process.
Visit SP2
Join us for an upcoming in-person or virtual event.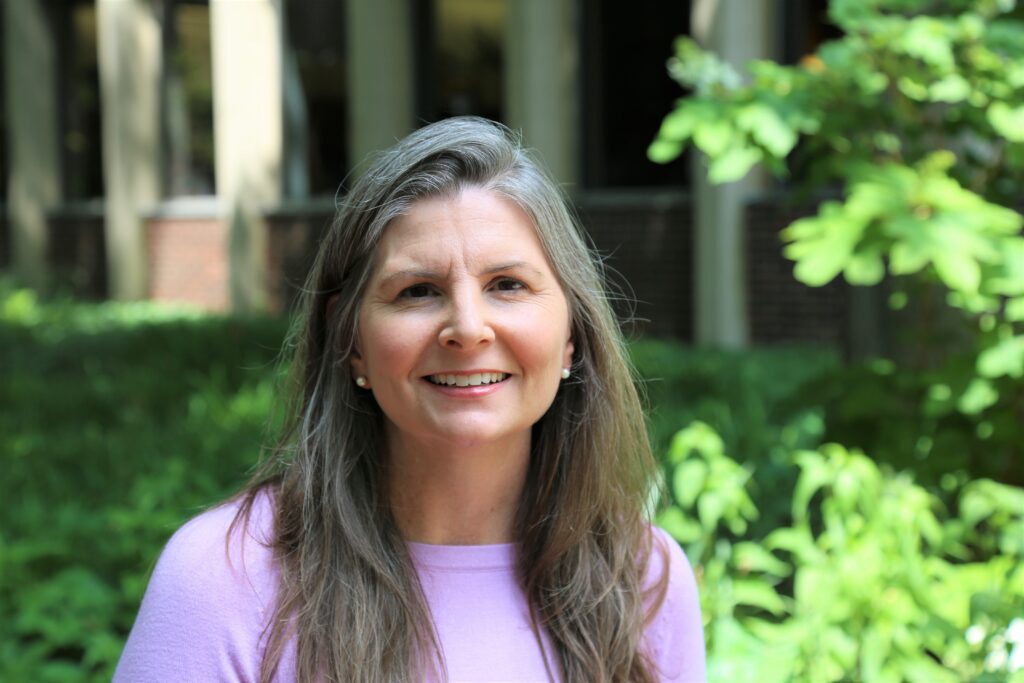 Director's Welcome
Welcome and thank you for your interest in the MSW Program at the University of Pennsylvania!
The current context of the world makes it clear that the need to pursue social change and social justice has never been greater—and effective social change requires exceptionally well-trained social workers.
In alignment with core values of the social work profession, which focus on service, social justice, dignity and worth of the person, importance of human relationships, integrity, and competence, the University of Pennsylvania stands apart in educating leaders in social work and social change.
show more
Social justice is the guiding mission of our MSW Program—and has been for over 100 years. Included in this history is landmark attention to racism as a core component of our curriculum, beginning over 50 years ago.
We value small classes and human relationships—relationships between students and instructors, as well as relationships between social workers and clients, and many more.
You will be seen, heard, valued, and known here.
Penn MSW students inspire daily with their deep thinking, feeling, and acting related to social change.
The pursuit of social justice, whether you engage in macro- or micro-level social work, is one of life's most important missions as it reaches far across many domains—physical and mental health, child welfare, substance use, criminal justice system involvement, education, basic human needs, housing, employment, economic security, quality of life, and others.
We embrace diverse identities, perspectives, and life experiences among all of the people involved in our program, including students, instructors, agency- and SP2-based staff, clients, and community members.
We aim to equip students with essential knowledge and skills to support their efforts to become effective, empathic social workers who recognize and are prepared to respond to the multilevel complexity of people in their environments.
We have a profoundly dedicated team of faculty, staff, field liaisons, and agency-based field instructors. Among this team are highly experienced social workers, researchers, and allied professionals who are leaders in their fields.
Innovative research conducted by SP2 faculty informs our MSW Program, as well as practice and policy in a wide range of fields, including health, mental health, substance use, gerontology, child welfare, housing, criminal justice, employment, violence, education, and many others.
Philadelphia is an outstanding place to learn to be a social worker. It's a city with innovative social service programs aiming to address complex social concerns.
There are opportunities to take classes across the University of Pennsylvania campus, including in the Master of Science in Nonprofit Leadership and Social Policy programs within the School of Social Policy & Practice, and to pursue dual degree and certificate programs.
Our alumni facilitate high-impact social change every day as direct practitioners, supervisors, agency directors, advocates, policy analysts, researchers, and numerous other roles.
More than 90% of students apply for and receive financial assistance to pursue their MSW education.
Our MSW Program is ranked in the top 11 social work programs in the U.S. We hope you'll join us as leaders on the path toward a world of greater equality and well-being for all individuals, families, and communities.
We'd be delighted to hear from you! Please contact the Admissions Office at apply@sp2.upenn.edu.
In shared pursuit of social justice,
Malitta Engstrom, PhD, LCSW
Faculty Directory, MSW Program
show less
"We embrace diverse identities, perspectives, and life experiences among all of the people involved in our program, including students, instructors, agency- and SP2-based staff, clients, and community members."
One of the nation's top-ranked and most highly respected MSW programs
Prepares you to develop and deliver high-impact services with individuals, families, groups, communities, and organizations
A diverse global alumni network
Fully accredited by the Council on Social Work Education
Child Welfare Education for Leadership (Cwel)
Full Time
Advanced Standing
Part time
Child Welfare Education for Leadership (Cwel)
Joint Lectures
Sequences in the MSW Program may schedule sequence-wide lectures for all sections at various points in the semester. These lectures feature experts in the field and are a mandatory component of the course(s). Joint lectures are scheduled on Wednesday evenings (6:30 – 8:00 PM); students should not register for other courses on Wednesday nights that conflict with the joint lecture time slot. Students who have extenuating circumstances that prevent them from attending the joint lectures must make arrangements with their course instructors to receive the lecture content in another way.
Ready to join the MSW community?
Certificate Programs and Specialization Options
Interdisciplinary Partnership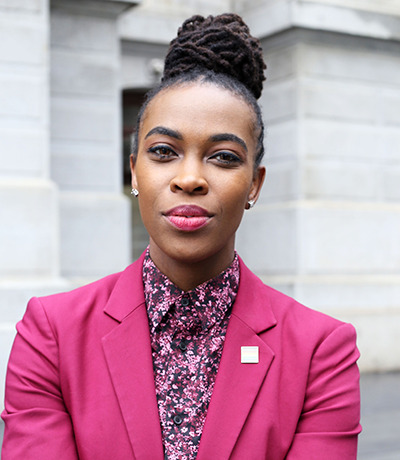 FEATURED ALUMNI
Amber Hikes, MSW'08
"This world, this country, needs SP2 graduates more than ever. I have not had a traditional career — I've been an organizer, an educator, a nonprofit leader, an executive director, and a policymaker, but I've always been an advocate and I've always been a proud social worker. And at every turn, I've hired social workers, policymakers, and nonprofit leaders to help me lead this work."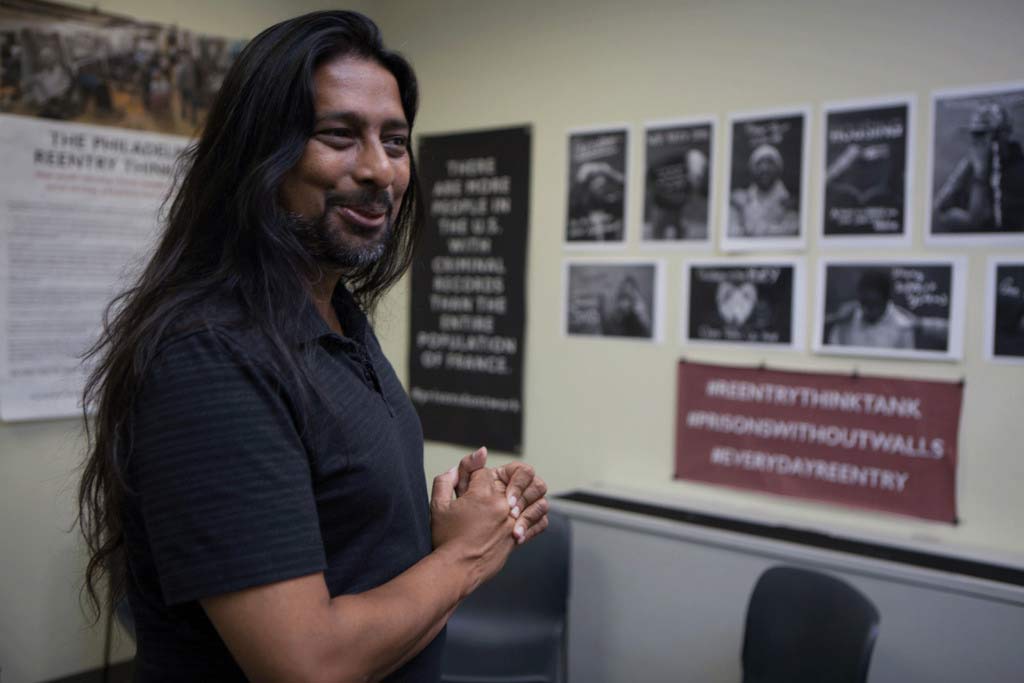 Field Placements
Field education is an integral and required part of the overall MSW curriculum, connecting classroom learning with the practical work of an agency setting. Our students gain important knowledge and skills and make meaningful contributions at organizations such as hospitals, community centers, and hospice agencies, both here in Philadelphia and beyond.
Related News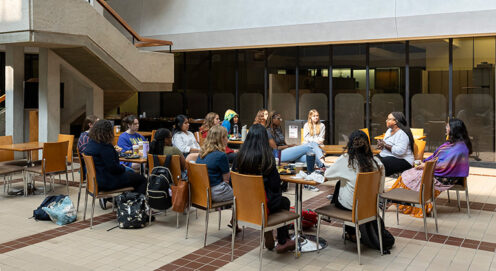 SP2 MSW alumni win all three Annual awards from Pennsylvania Society for Clinical Social Work
In a sweep for Penn's School of Social Policy & Practice, alumni of the Master of Social Work Program have won all three of the annual Awards for Clinical Excellence presented by the Pennsylvania Society for Clinical Social Work.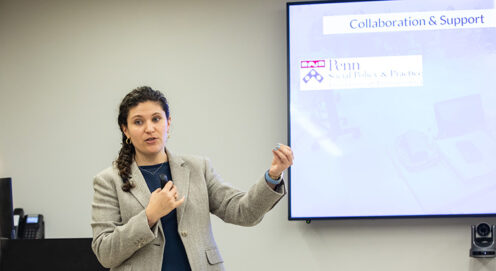 Working to understand & prevent intimate partner violence: A Q&A with Assistant Professor Millan AbiNader
A long-time advocate for survivors of gender-based violence, Millan AbiNader, MSW, PhD, is a mixed-methods researcher and macro social worker who seeks to understand how systems and communities affect individuals' experiences of gender-based violence. AbiNader began working as a victim services advocate as a college student and aims to stay connected to those roots as she leads research that supports survivor healing and perpetrator change.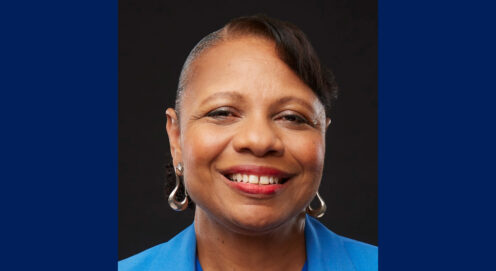 Jessie Harper joins SP2 as director of inclusion education and Social Justice Scholars Program
Dr. Jessie Harper has joined SP2 as the inaugural director of inclusion education and the Social Justice Scholars Program. Dr. Harper comes to SP2 after nearly two decades at Penn's Graduate School of Education (GSE), where she most recently served as assistant dean of faculty affairs and diversity.
---
Contact Us
Mai Le, JD, MSW
Administrative Director, MSW Program
215 746 4031