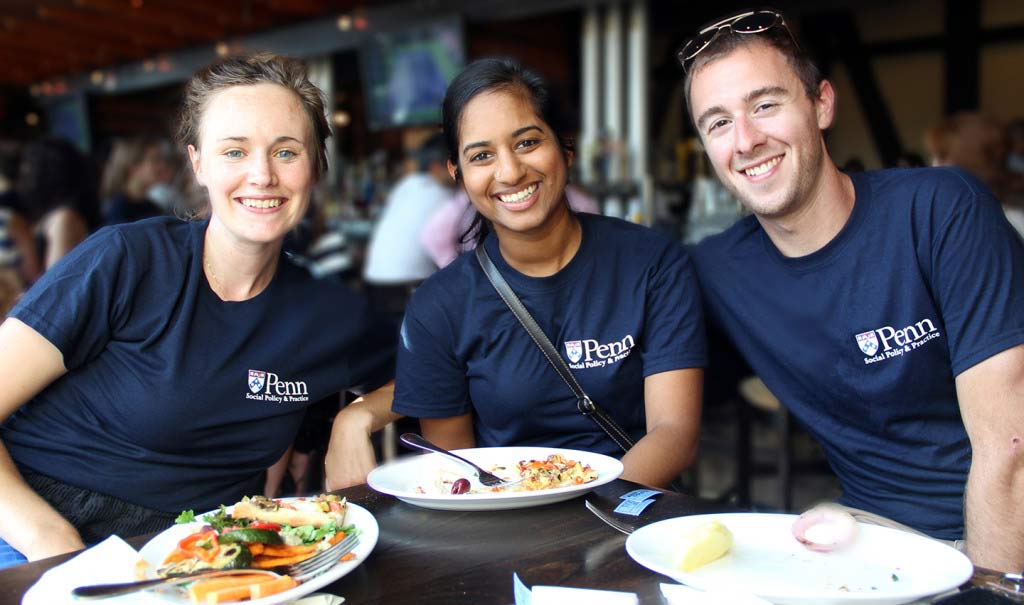 Resources for Accepted Students
Welcome to SP2! These resources are intended to help you prepare for your upcoming journey, and to make the transition as smooth as possible.
Academic Information and Resources
Familiarize yourself with requirements and expectations for your specific program and learn what you need to do to ensure you're ready to hit the ground running.
ACADEMIC Policies & Procedures >
Student Life
At SP2, our students enjoy the advantages of a small, nurturing school community nestled in a large, vibrant teaching and research university.
Resources by Program
MSW Information & Resources
NPL Information & Resources
DSW Information & Resources
MSSP Information & Resources
PhD Information & Resources
Social Justice Scholars
View resources for Social Justice Scholars.
SOCIAL JUSTICE SCHOLARS PROGRAM >
SOCIAL JUSTICE SCHOLAR TRAVEL AWARD >
Social Justice Scholar Travel Award Instructions
Congratulations on participating in the Social Justice Scholars travel award program.
show more
If you haven't already, please enter your information in the Student Payments Registration form here so we can set you up for direct deposit payment of your travel award. Once you are ready to plan for your conference travel, please send the Social Justice Program Faculty Director, Dr. Yoosun Park (yoosunp@upenn.edu) a one-page outline identifying your conference name, location, description, and budget needed for conference attendance. The budget should include the cost of registration, travel, and hotel. Additionally, you should budget $200 additional per day for meals and incidental expenses.
Payment for the travel is in the form of a one-time award payment that will fund your approved budget. Payments related to this may be taxable to you, and payments aggregating $600 or more are reported on Form 1099-MISC for US citizens and resident aliens and on Form 1042-S for NRAs (non-resident aliens). Payments made to NRAs are subject to 30% federal tax withholding, unless the payment is covered by a tax treaty.
Once your budget is approved, please enter your budget here in the SJS Travel Award letter, which will be processed via DocuSign for approval by Dr. Park and you. If there is a significant change to your budget once expenses are incurred, please submit a request for additional funding to sp2finance@sp2.upenn.edu, including all receipts (except the $200 allowance for meals and incidentals), for review and approval by Dr. Park.
If you have any questions about this payment, please contact sp2finance@sp2.upenn.edu.
show less
Caster Building
The Caster Building hours are Monday – Friday from 8:00am – 9:30pm and Saturday from 12pm – 4pm. AirPennNet WIFI and a student laserjet printer are available in the student area of the Caster Lobby.
Events
10/02
Master's Online Information Session
These information sessions are an excellent opportunity for you to learn more about our Master of Social Work, Master of Science in Social Policy, and Master of Science in Nonprofit […]
Events
10/02
Utilizing Library Resources for Student Success
The SP2 librarian Sam Kirk will walk through a variety of topics, depending on what feels relevant to attendees. Potential topics will include the following: An overview of core library […]
News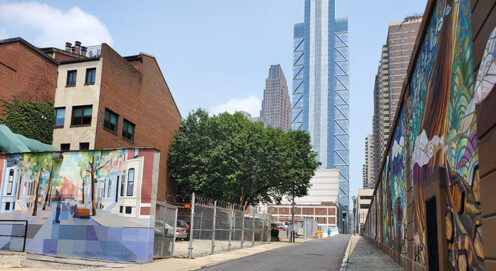 24K Philadelphia addresses to receive survey from Philadelphia Economic Equity Project
As part of the Center for Public Service & Policy led by former Mayor of Philadelphia Michael A. Nutter at SP2, a survey from the Philadelphia Economic Equity Project (PEEP) will arrive in approximately 24,000 randomly selected city mailboxes.
---
Contact Us
Student Resources & Support
Bryanna Bonner, MA
Associate Director of Student Affairs
215 898 5503
Course Registration
Andrea Porter
Director of Student Information & Registrar
215 898 5548
Information Technology
SP2 Information Services
215 898 5750