info for
Community Partners
Each of SP2's master's degree programs include experiential education components that enable students to apply their learning in real-world scenarios. The Master of Science in Nonprofit Leadership program offers students a hands-on, career-focused experience through a Leadership Practicum with a host organization. The Master of Science in Social Policy program requires students to complete 150 hours of a policy-related internship.
Interested in Hosting a Practicum Student?
The Leadership Practicum, part of the MS in Nonprofit Leadership program, is a mutually rewarding partnership that provides organizations with bright, motivated graduate students eager to assist in completing projects. It allows our students to apply classroom principles to real-world settings, and to build important skills related to teamwork, accountability, and finding solutions to ongoing problems. Mentors at host organizations meet with students regularly to provide advice, coaching, and encouragement, playing a critical role in guiding the development of the mentee.
If you are interested in hosting a practicum student, please contact Sue Perls, MSEd, On-Campus Coordinator, MS in Nonprofit Leadership Program, at sueperls@upenn.edu.
Interested in Hosting a Policy Internship?
Students in the MS in Social Policy program must complete 150 hours of a policy-related internship, typically done after coursework is complete. The policy internship is intended to provide students with real-world experiences applying their classroom learning and research skills in activities such as policy analysis, data analysis for social policy, policy research, policymaking, advocacy, policy implementation, policy communications, and policy evaluation activities (to name a few). Internships may span all types of agencies and organizations, including nonprofits, research institutions, advocacy organizations, think tanks, state and local government, federal government, for-profit institutions, and private foundations.
If you are interested learning how a social policy intern may benefit your organization, please contact Lauren Colby, Associate Director for the MS in Social Policy Program, at lpcolby@upenn.edu.
Events
02/14
The Movement for a Civil Right to Counsel – Len Reiser
Len Rieser is Program Coordinator for the Sheller Center for Social Justice, and also teaches the Access to Justice Clinic and Education Law at Temple University. He is the former […]
Events
02/14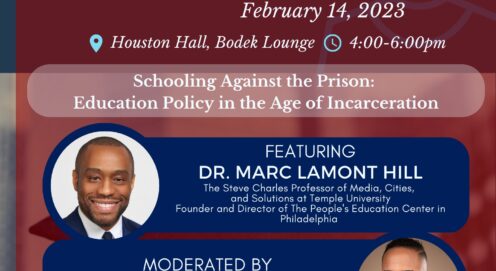 The 3rd Annual Edmund W. Gordon Social Policy/Social Justice Lecture – Schooling Against the Prison: Education Policy in the Age of Incarceration
The MS in Social Policy program is pleased to invite you to the third annual Edmund W. Gordon Social Policy/Social Justice lecture featuring Dr. Marc Lamont Hill, moderated by Dr. […]
News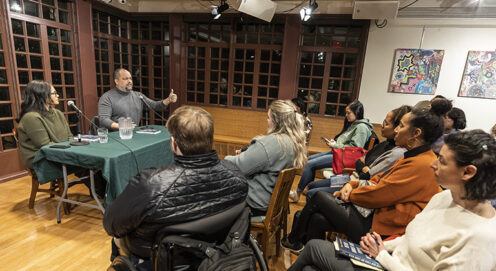 Event with Ben Jealous looks beyond America's racial fault line
As a child, Ben Jealous got into what his grandmother hoped would be his first — and last — fight. "My first response to having to deal with a racist […]
---
Contact Us
Sue Perls, MSEd
On-Campus Coordinator, NPL Program
215 573 2390
Lauren Colby
Associate Director, MSSP Program
215 898 8444