LIBRARIES AT PENN
A world of social work, social welfare, and policy knowledge at your fingertips
From the large Van Pelt-Dietrich Library Center to special collections in social work, social policy, and nonprofit leadership, the University of Pennsylvania offers extensive library resources for students and scholars.

Search the Penn Library System
The Library's online catalog, Franklin, is searchable both on and off campus.
Libraries for SP2 Students
SP2 students have access to libraries throughout the University system. Here are some that are particularly relevant and helpful to our students.
Collections
SP's core collections of databases, reference work, research guides, and e-resources offer a wealth of information around high-impact themes.
News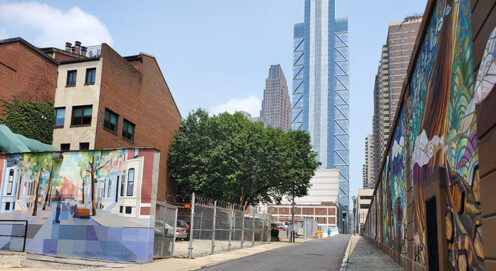 24K Philadelphia addresses to receive survey from Philadelphia Economic Equity Project
As part of the Center for Public Service & Policy led by former Mayor of Philadelphia Michael A. Nutter at SP2, a survey from the Philadelphia Economic Equity Project (PEEP) will arrive in approximately 24,000 randomly selected city mailboxes.
News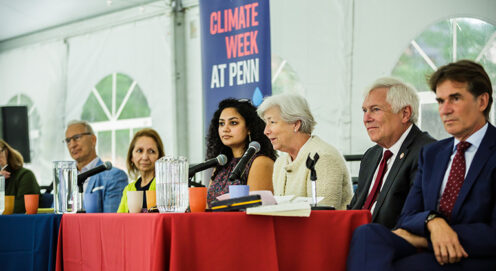 Deans of health schools discuss climate change in their fields
Penn Today highlights SP2 Dean Sara S. Bachman's participation in a Climate Week at Penn panel alongside deans and leaders from Penn's four other health schools.
News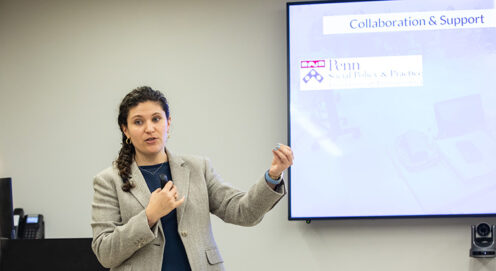 Working to understand & prevent intimate partner violence: A Q&A with Assistant Professor Millan AbiNader
A long-time advocate for survivors of gender-based violence, Millan AbiNader, MSW, PhD, is a mixed-methods researcher and macro social worker who seeks to understand how systems and communities affect individuals' experiences of gender-based violence. AbiNader began working as a victim services advocate as a college student and aims to stay connected to those roots as she leads research that supports survivor healing and perpetrator change.  
---
Contact Us
Sam Kirk
she/her/hers
Social Sciences Librarian, Penn Libraries
215 746 6052