Your impact
Advance SP2's pursuit of racial equity and social justice.
Each gift to the School of Social Policy & Practice supports our vibrant scholars, researchers, and activists as they work tirelessly to drive social innovation and justice through policy and practice. Learn more about how SP2 donors are making a meaningful and lasting impact on our work and our community.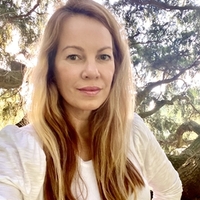 DONOR PROFILE
Allison Weiss Brady, C'93
SP2 Board Member Allison Weiss Brady's generous gift supported the creation of the School's Social Justice Scholars Program, an initiative that brings much-needed opportunities to some of SP2's most talented, passionate, and diverse social change agents.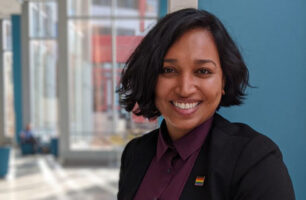 alumni Spotlight
Sayeeda Rashid, MSW'20
A dual degree graduate of the School of Social Policy & Practice, Sayeeda Rashid received a Lipman Family Prize Fellowship that helped her earn her Master of Social Work and Master of Science in Nonprofit Leadership. She now works as a resource director for the Pennsylvania Immigration and Citizenship Coalition.
Support the SP2 Annual Fund
A gift to the SP2 Annual Fund provides us with flexibility to offer generous student financial aid, attract and retain the world's best faculty, and invest in important campus and technology improvements.
Donor Benefits
In addition to knowing that you're helping support the creation of the next generation of policy makers, practitioners, and teachers at SP2, you can receive special recognition.
Honor Roll: Our donor honor roll celebrates everyone who made gifts, pledges, or pledge payments in fiscal year 2022 (July 1, 2021-June 30, 2022).
Social Change Leaders: Contribute $500 or more to the SP2 Annual Fund in one fiscal year and receive a free copy of the One Book, One SP2 selection.
Cornerstone Club: Ensure the financial health and stability of the School by making a gift of any amount to the Annual Fund consecutively for five years. Your loyal support will be recognized with a free copy of the One Book, One SP2 selection.
Contact Us
Office of Institutional Advancement
215 898 5518
To give by mail:
University of Pennsylvania
Office of the Treasurer
PO Box 71332
Philadelphia, PA 19176-9913