Get involved
Nonprofit Leadership Alumni Association (NPLAA)
The Nonprofit Leadership Alumni Association (NPLAA) is designed to keep graduates of the University of Pennsylvania's Master of Science in Nonprofit Leadership program connected to each other and to the program's key goals and principles. During our time in the program, we laid the foundation for professional and personal journeys as collaborative agents of innovation and impact.
The NPLAA serves as a resource for current students and administration; as ambassadors for the Nonprofit Leadership program; and as a group through which all NPL alumni can network and continue teaching and learning from one another. The NPLAA represents the voice of NPL alumni, encourages alumni support of the School, and informs alumni about issues that advance the program's growth and development.
Members
Elizabeth Abel
Sue Agraviador
Samantha Alarie-Leca
Julia Blumenstyk
Lauren Desatnick
Stephanie Fenniri
Will Freske
Jeffrey Greenberg
Lauren Grow
Shamichael Hallman
Titi Kabi
Dom Kelly
Casey May
Elizabeth McGuffee
Bingqing Meng
Gianni Morsell
Shamila Pal
Events
10/02
Master's Online Information Session
These information sessions are an excellent opportunity for you to learn more about our Master of Social Work, Master of Science in Social Policy, and Master of Science in Nonprofit […]
Events
10/02
Utilizing Library Resources for Student Success
The SP2 librarian Sam Kirk will walk through a variety of topics, depending on what feels relevant to attendees. Potential topics will include the following: An overview of core library […]
News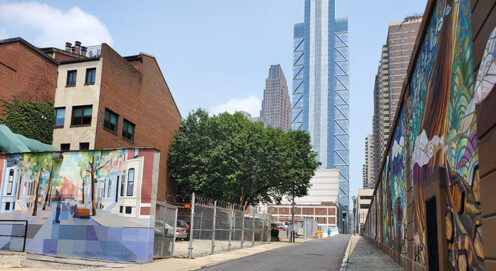 24K Philadelphia addresses to receive survey from Philadelphia Economic Equity Project
As part of the Center for Public Service & Policy led by former Mayor of Philadelphia Michael A. Nutter at SP2, a survey from the Philadelphia Economic Equity Project (PEEP) will arrive in approximately 24,000 randomly selected city mailboxes.