Instructional Design & Educational Technology
The goal of Instructional Design & Educational Technology is to provide pedagogy support and technology training to all of SP2's faculty and lecturers. We offer workshops and individual training for all SP2 faculty and instructors as well as technical support during course preparation and delivery.
Our instructional design team has put together a repository of instructional design and educational technology tutorials and resources on Canvas for all SP2 instructors. To access the Canvas page, click here. If you do not have access to the site, please contact sp2coursehelp@sp2.upenn.edu.
To request course help or to schedule a meeting, please email sp2coursehelp@upenn.edu.
Events
02/07
The Challenges of Reforming the Criminal Justice System – Taylor Pacheco
Taylor Pacheco is the Deputy Director of Philadelphia lawyers for Social Equity. She has a wide range of experience assisting clients in the criminal legal system including at Community Legal […]
Events
02/14
The Movement for a Civil Right to Counsel – Len Reiser
Len Rieser is Program Coordinator for the Sheller Center for Social Justice, and also teaches the Access to Justice Clinic and Education Law at Temple University. He is the former […]
News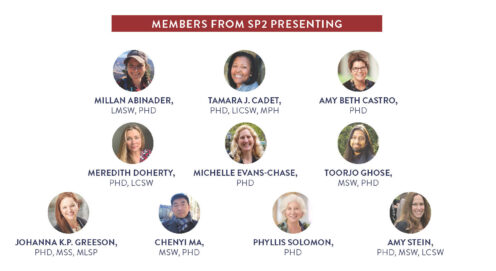 SP2 researchers recognized at Society for Social Work and Research conference
Researchers from Penn's School of Social Policy and Practice (SP2) were recognized for their leadership and scholarship at the 2023 Annual Conference of the Society for Social Work and Research […]
---
Contact Us
Information Technology
SP2 Information Services
215 898 5750
Instructional Design & Educational Technology
Nicole Auge