Instructional Design & Educational Technology
The goal of Instructional Design & Educational Technology is to provide pedagogy support and technology training to all of SP2's faculty and lecturers. We offer workshops and individual training for all SP2 faculty and instructors as well as technical support during course preparation and delivery.
Our instructional design team has put together a repository of instructional design and educational technology tutorials and resources on Canvas for all SP2 instructors. To access the Canvas page, click here. If you do not have access to the site, please contact sp2coursehelp@sp2.upenn.edu.
To request course help or to schedule a meeting, please email sp2coursehelp@upenn.edu.
Events
10/02
Master's Online Information Session
These information sessions are an excellent opportunity for you to learn more about our Master of Social Work, Master of Science in Social Policy, and Master of Science in Nonprofit […]
Events
10/02
Utilizing Library Resources for Student Success
The SP2 librarian Sam Kirk will walk through a variety of topics, depending on what feels relevant to attendees. Potential topics will include the following: An overview of core library […]
News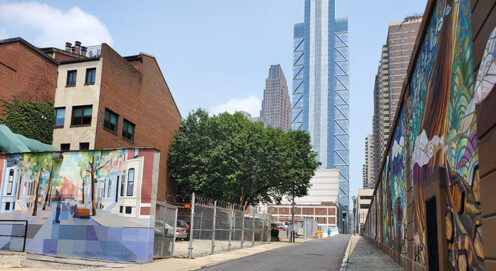 24K Philadelphia addresses to receive survey from Philadelphia Economic Equity Project
As part of the Center for Public Service & Policy led by former Mayor of Philadelphia Michael A. Nutter at SP2, a survey from the Philadelphia Economic Equity Project (PEEP) will arrive in approximately 24,000 randomly selected city mailboxes.
---
Contact Us
Information Technology
SP2 Information Services
215 898 5750
Instructional Design & Educational Technology
Nicole Auge