SP2 Mentor Collective
The Mentor Collective program enhances the student and alumni experience by connecting students one-on-one with an SP2 alum mentor
SP2 students are paired with someone invested in their success — a person ready to listen, inspire, help navigate challenges, and recognize opportunities. SP2 students will learn what to expect in their respective degree programs, how to approach challenges, and gain career advice. At the same time, SP2 alumni mentors will build their networks, develop skills to become better professionals and leaders, as well as support our future leaders in social change.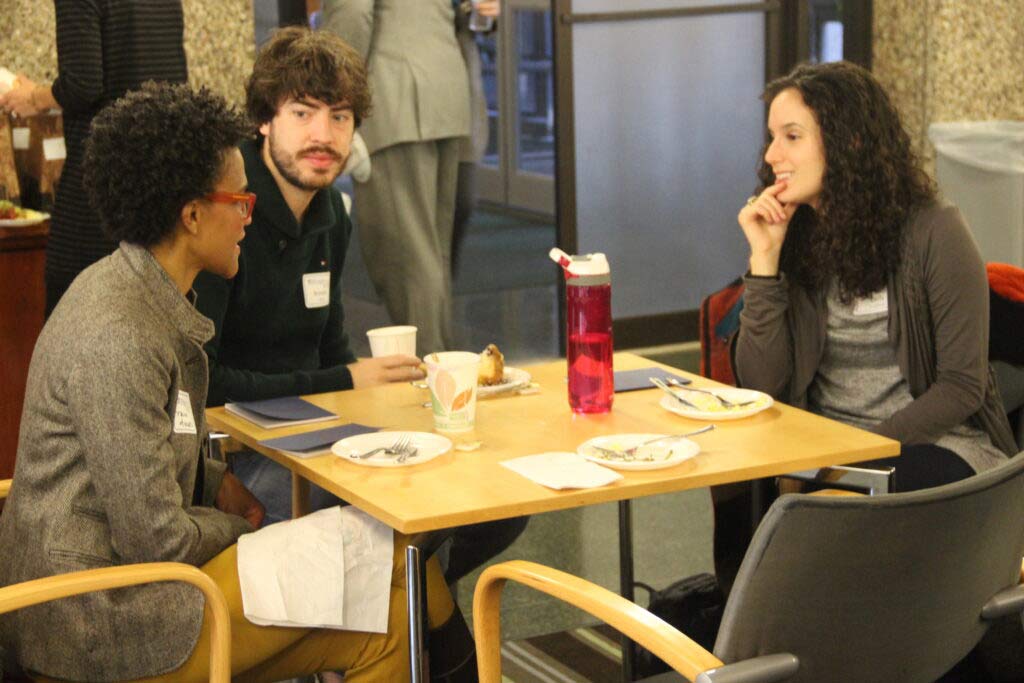 SP2 Mentor Collective Program
We are excited to offer an opportunity for current students and alumni to build a meaningful, collaborative, community of practitioner-scholars. The SP2 Mentor Collective Program is an opportunity to:
Enhance students' experiences
Cultivate personal and social connections
Develop professional networks
Effect meaningful change
How it Works
SP2 students will be matched with an alum mentor based on common interests, background, academics, and professional aspirations.
Students and mentors register and complete an online survey to paint a holistic picture of their interests and experiences.
Once you are matched with your mentee(s), you both decide how and how often you want to connect.
An SMS text message introduces the mentor and mentee, and they can then start engaging with their counterpart.
Discussion Topics
How do I balance the demands of school, family and work/internship/field placement?
How do I get the most of out of my experience at SP2 and Penn?
How do I make connections with professors, peers, and professionals in my area of interest?
How can I set myself up for academic and career success?
FAQ's
Join Now
We are actively enrolling SP2 students and SP2 alumni.
Resources for Mentors
University COVID-19 Resources
Events
10/02
Master's Online Information Session
These information sessions are an excellent opportunity for you to learn more about our Master of Social Work, Master of Science in Social Policy, and Master of Science in Nonprofit […]
Events
10/02
Utilizing Library Resources for Student Success
The SP2 librarian Sam Kirk will walk through a variety of topics, depending on what feels relevant to attendees. Potential topics will include the following: An overview of core library […]
News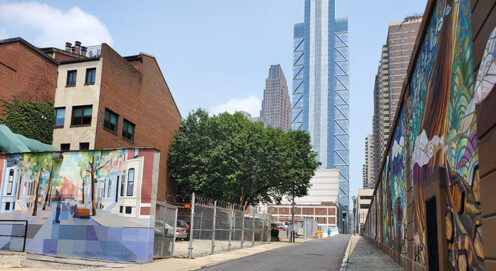 24K Philadelphia addresses to receive survey from Philadelphia Economic Equity Project
As part of the Center for Public Service & Policy led by former Mayor of Philadelphia Michael A. Nutter at SP2, a survey from the Philadelphia Economic Equity Project (PEEP) will arrive in approximately 24,000 randomly selected city mailboxes.
---
Contact Us
Jennifer Jones Clinkscales, DSW, LCSW
Associate Dean of Student Affairs
Bryanna Bonner, MA
Associate Director of Student Affairs