JUMP-START YOUR CAREER
At SP2, career planning begins on day one
The School of Social Policy & Practice (SP2) graduates leaders, educators, and scholars who are making a difference in policy, practice, and academia – here in Philadelphia and all over the world. For many, that journey begins before they've even graduated.
From networking to sample resumes to job boards, our Career Services Office is here to help you navigate every step on the road to a meaningful and impactful career.
Make an Appointment
Meet with a Career Services professional and begin shaping your plan for pursuing a career with the power to change the world.
Find a Job
Looking for tools and resources to help navigate the job search process? Our Social Work & Human Services Community portal is a great place to start.
SP2 2020 Career Plans Survey Report
Learn more about the post-graduation plans of recent SP2 students.
Job Search Essentials
Check out more University of Pennsylvania career resources.
MSW Licensure Information
Graduating MSW students are eligible to register and take the LSW exam during their final (graduating) semester in Pennsylvania. The LSW is a national exam. If a student passes the exam in Pennsylvania, they are able to apply for reciprocity in another state.
The LCSW (clinical) exam can be taken a minimum of three years in Pennsylvania (two years in New Jersey) post-LSW exam with the approval of a clinical supervisor.
Licensure in Pennsylvania
The PA State Board of Social Workers, Marriage and Family Therapist and Professional Counselors no longer accepts paper applications. Please go to their website to apply. Go to the Licensing Services on the left column to Register and begin the process.
The application no longer requires two recommendations from professional social workers. A Criminal Background Check is now required as part of the application for PA licensure. Also, there is a new requirement indicating that each applicant must complete the Self-Query form from the National Database of Clinicians within 6 months of the application. Details are contained in the application on the website.
The online application process includes the verification of social work education form, which students can download and give to the SP2 Registrar to sign and submit directly to the Board. This allows students to register and sit for the exam before graduation. Students do not submit their transcript until after graduation.
State Boards must have official, final transcripts on file. Even if students pass the exam before graduation, they must send their official transcript to the State Board after graduation once degrees have been conferred. SP2 does not send the transcript on students' behalf; students are responsible for ordering transcripts from the University Registrar. To ensure that a transcript is sent properly, students should check their unofficial transcripts in Path@Penn to ensure:
that the degree has been conferred; and
that all information is correct
Questions about the information displayed on a transcript should be addressed to the SP2 Registrar.
Please note that criminal history checks must be no older than 90 days from the date of Application for Licensure by examination.
Licensure in Other States
If you are interested in the licensure requirements of other states, please utilize this Professional Licensure Disclosure list. Under "Degree Name," select "Master of Social Work." From there you can navigate to the state of interest and find their respective licensure board and website.
Exam Preparation
SP2 offers an online LSW Prep Course that prepares graduating MSW students for the LSW exam. Students can access the courses through OpenSP2, which offers a variety of continuing education opportunities for our current students and alumni.
For a limited time, SP2 is offering the SP2 LSW Prep Course for free to current graduating MSW students. Contact the MSW Administrative Director, Mai Le at mtle@upenn.edu for more information.
Study Materials, Exam Registration, & Practice Test: https://www.aswb.org
LSW Pre-Course through Bryn Mawr College: https://www.brynmawr.edu/swprodev/lsw-lcsw-exam-preparation
A recent survey of past participants of the prep course revealed a 90% exam pass rate after taking this course.
News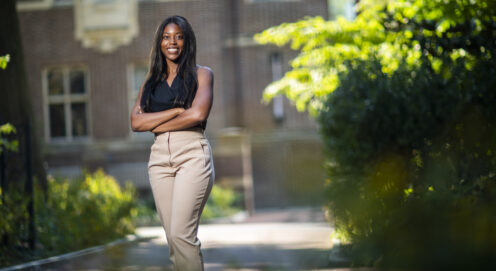 First graduate of SP2's Social Justice Scholars Program lands role on Capitol Hill  
"What's important to me is being in a space where I can help people and I'm constantly in a state of giving back," says Gianni Morsell, NPL'22. The first graduate […]
News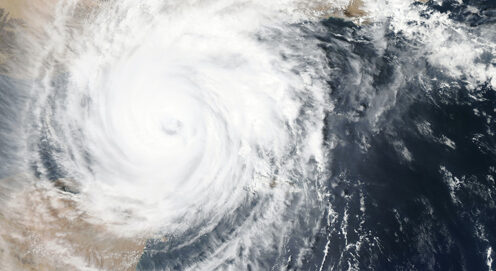 Study: Climate change's cost includes losses of learning and earnings due to natural disasters
In the wake of natural disasters, survivors' losses of education and lifetime earnings may be comparable to the cost of property damage, according to a new study in Nature Human Behaviour by Dr. R. Jisung Park, an assistant professor at Penn's School of Social Policy & Practice (SP2) and coauthors.
News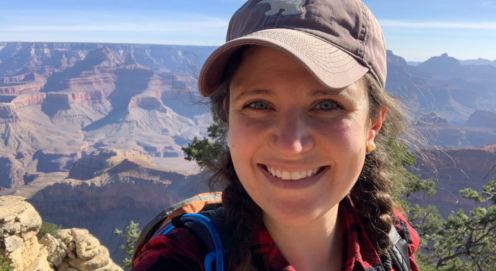 Program improving public health response to intimate partner violence receives second year of funding 
Penn's School of Social Policy & Practice (SP2) is excited to announce a second year of its Survivor Link + Public Health AmeriCorps program, in partnership with the Office of Gender-Based Violence […]
---
Contact Us
Career Services Office
Suite 20, McNeil Building
3718 Locust Walk
Philadelphia, PA 19014-6209
Office Hours
Monday-Friday, 9am to 5pm
Walk-in Hours for SP2 Students
Wednesdays, 2:30pm to 3:30pm
Sharon Fleshman
Senior Associate Director
215-898-4381
215-898-2687 (fax)
Esther Ra
Career Advisor
Available by appointment on Mondays and Thursdays.