ACADEMIC RESOURCES
Everything you need to make the most of your SP2 experience
As a current SP2 student, you're on a unique educational journey that brings together rigorous academics, real-world experience, dynamic student life, and a diverse, caring community. Accessing the right resources – when you need them – will help ensure that your time at SP2 is as productive and rewarding as can be.
Academic Information and Resources
Explore detailed curricular information and course descriptions for each of our programs, and find important information and forms related to course registration and program policies. Students are also invited to explore SP2's many global opportunities.
Academic Advising
Each student is assigned an academic advisor who helps you make the maximum use of the School and University's resources for a rich academic experience. Please check Path@Penn for your advisor assignment.
MSSP
Please check Path@Penn for your advisor assignment. MSSP Academic Advisors will be assigned near the start of the fall semester in order to ensure advisors have adequate time to transition out of their advising obligations with graduating students and into advising our incoming students. Until academic advisors are assigned, MSSP program staff are available to assist with questions at msspprogram@sp2.upenn.edu.
SSPP Courses
Beginning in fall 2023, SP2 will offer four courses to all master's students, regardless of their program.
SSPP 6000/COMM 6000: Advocacy in Emergent Technology, Digital Media and Society
This course is designed to build a critical foundation for understanding the interplay of digital technologies and society and the important role of social workers in this space. Providing an overview of the history, students will investigate and critique contemporary emergent technologies in a social context and explore their use in advocacy efforts. The course uses interactive lecture, discussion, readings, and guest speakers from technologists in the field.
SSPP 6010: Comparative Urban and Distributive Politics
As of 2007, more than half of the world's population resides in cities. Cities and metropolitan regions are much more unequal than the countries that host them. For example, income inequality in the New York Metropolitan Area parallels that of Rwanda at around 15 Gini points higher than the U.S. as a whole. Especially in the world's developing regions, the onset of rapid urbanization occurs in tandem with environmental degradation that disproportionately affects impoverished and marginalized communities. This course provides an introduction to the observable patterns and challenges confronting cities and metropolitan areas and the policy remedies and options available to government, NGOs, and the private sector. First, the course will explore the political, social, and economic explanations for the origins and evolution of urban environments. We will trace the historical development of local government institutions, analyze how urban coalitions form, and investigate distributions of power. In the second half of the course, we will examine urban welfare policies in the areas of growth, housing, the distribution of public goods/services (e.g., education, public security, sanitation), identity politics and culture wars, and poverty. Focusing especially on cities in the Global South, the topics covered in this course include: poverty and urban slums, informal housing, informal labor markets, public goods and distributive justice, urban land rights and other "rights to the city" (RTC), climate change adaptation in cities, environmental risk and urban precarious settlements, gentrification and evictions, among other topics.
SSPP 6020: Applied Data Ethics, Law, and the Social Good
This course explores the applied use of civic data, specifically "using data for the social good." Data can help us understand needs, improve services, shift policies, and build stronger, healthier, and more just communities. However, use of data can also reinforce legacies of racist policies and produce inequitable resource allocation, access, and outcomes. These tensions are the crux of this course. We will interrogate assumptions and ask difficult questions of ourselves as we hold this duality—that data can be used for good and for harm. It is up to us as practitioners to weigh the risks and benefits to ensure that civic data use is legal, ethical, and a good idea.
SSPP 6030/COMM 6030: Journey to Joy: Designing a Happier Life for Social Work, Social Policy and Nonprofit Leadership Praxis and Research
What does joy really mean? Could joy be an intervention for complex trauma, pain, grief, and loss? How does joy show up in policy making and leadership? This innovative new course combines cutting-edge research, practical techniques, and real-world examples to help you understand the power of joy and develop community-informed, anti-racist strategies for promoting it. From exploring the latest in clinical intervention, popular ideas around manifestation, self-care, and #Blackjoy, to examining the role of technology and cultural differences, you will gain a culturally humble and comprehensive understanding of what it takes to design a happier life. This course includes a blend of immersive, hands-on activities, short lectures, and engaging reflexive discussions that will leave you feeling inspired and empowered. Whether you are a social work, nonprofit leadership, or social policy student, or someone who wants to increase their own experiences of joy and happiness, this course is a perfect way to jump start your journey to joy.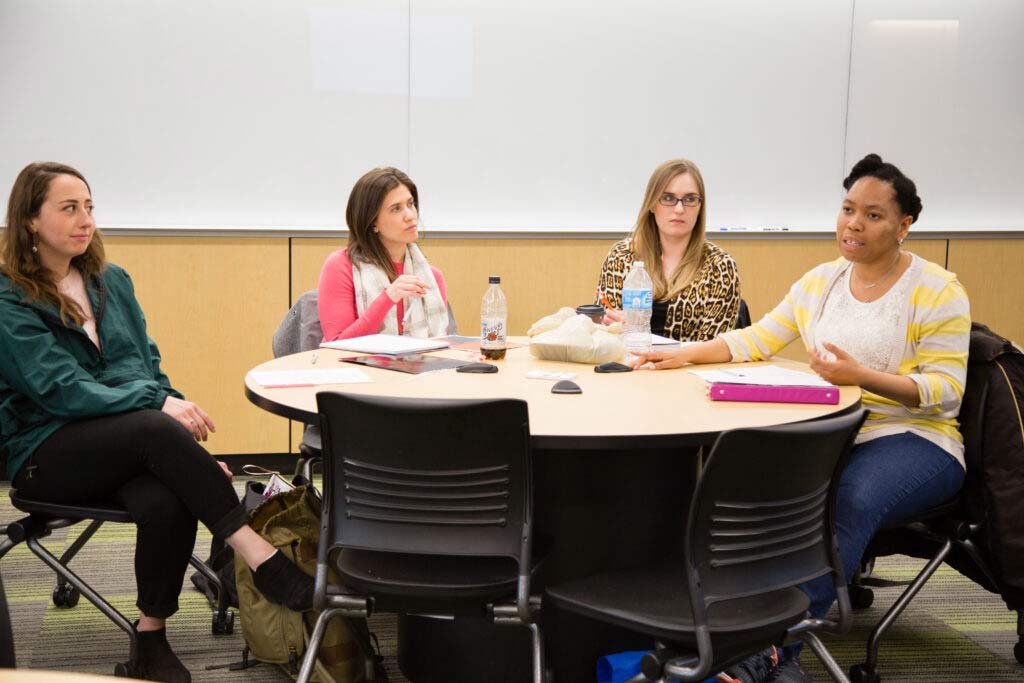 Sample Course Syllabi
The syllabi are meant to give prospective class registrants an understanding of class content and are not intended to be used as official course syllabi.
You must sign in with your PennKey and password in order to access sample syllabi.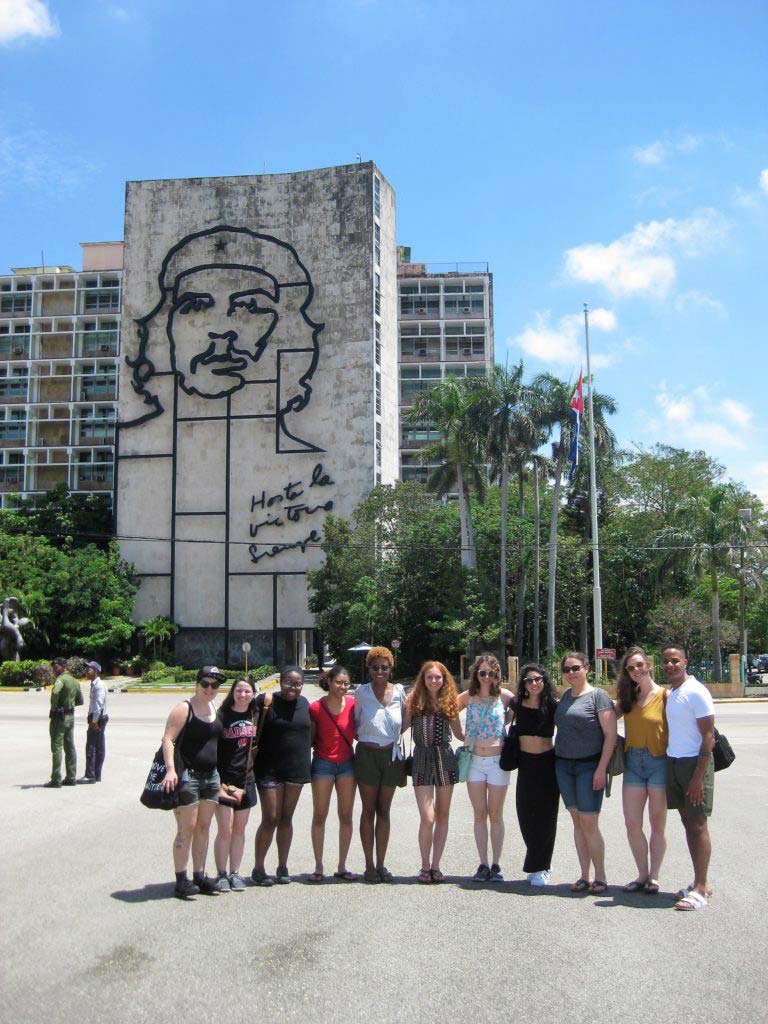 Global Opportunities
SP2 takes seriously its responsibility to prepare students for leadership positions both nationally and internationally, and thus has created a wide range of global opportunities.
Graduation
SP2 Graduation Application
Degree & Diploma Information
Schedule
Commencement Schedule
For graduating Students
Graduates are invited to participate in both the University Commencement ceremony on Monday morning and the SP2 Graduation Commencement ceremony on Saturday evening. Tickets are not required for either event for participants and guests. Graduates are not required to attend either ceremony to receive their degree.
University Commencement Ceremony
The University of Pennsylvania's 267th Commencement ceremony will take place on Monday, May 15, 2023 on Franklin Field at 10:15 AM ET and will be preceded by student and academic processions through campus. The ceremony will feature the conferral of degrees, the awarding of honorary degrees, greetings by University officials, and remarks by the Commencement speaker, who will be announced in the spring.
Please note the University's Commencement brochure will list only those students who meet the University's criteria for August 2021, December 2021, and May 2022 graduation dates.
Additional details and updates as we get closed to the ceremony are available online.
SP2 Graduation Ceremony
The SP2 Graduation Ceremony will be held on Saturday, May 13, 2023 at The Palestra at 6:30 PM ET. The Palestra is located at 223 S. 33rd Street.
(For planning purposes: line up for group program pictures will be around 4:30 PM; line up for the ceremony will be around 5:30 PM. Additional details will be shared closer to the date.)
MSW, NPL, DSW, and PhD students who will graduate in May 2023 or who graduated in August 2022 or December 2022 are eligible to participate in the SP2 ceremony.
MSSP students who will graduate in May 2023 or August 2023 or who graduated in December 2022 are eligible to participate in the SP2 ceremony.
Also note:
MSW and NPL students who are in good academic standing and will be taking their final one or two courses in Summer 2023 are eligible to participate in the SP2 ceremony on May 13, 2023.
Doctoral students will receive detailed information from their program director regarding the date by which dissertation defenses must be completed to be eligible to participate in the SP2 ceremony.
There will be an SP2 Pre-Ceremony Reception in the Caster Building Courtyard from 3:00 PM – 5:00 PM ET that will consist of light refreshments and a meet & greet.
Invitation Letters for International Visitors
The process to request an invitation is outlined on the ISSS website.
To request an enrollment verification letter from SP2 please send the following information to sp2registrar@sp2.upenn.edu:
Legal First, Middle, and Last name
Penn Id number
We will provide you with an enrollment verification letter within 48 business hours of receipt.
The SP2 ceremony will be available as a livestream. The link will be provided closer to the date.
Questions and concerns regarding all things SP2 graduation should be directed to SP2StudentLife@sp2.upenn.edu.
Alumni Weekend Events
Alumni Reception
Friday, May 12, 2023, 5:30pm – 8:00pm ET
Caster Courtyard
Jazz Brunch
Sunday, May 14, 2023, 12:00pm – 2:00pm ET
Caster Courtyard
SP2 Ceremony Livestream
SP2 Ceremony Livestream
View a recording of the 2023 SP2 commencement ceremony below.
SP2 Graduation Application
University Graduation Application
All expected graduates are required to complete a University graduation application. Failure to apply to graduate may result in delaying degree conferral to another term.
The application is online at https://srfs.upenn.edu/student-records/GradApp.
Click on School of Social Policy and Practice to complete the correct application.
Graduation application deadlines for all SP2 graduate degree programs (MSW, MSSP and NPL) and the Clinical Doctorate in Social Work (DSW):
Fall 2022 Expected Graduates: November 1 to November 30, 2022
Spring and Summer 2023 Expected Graduates: February 1 to February 28, 2023
PhD students are required to follow the deadlines and instructions provided by Graduate Arts and Sciences. The application is available on the same website. PhD application deadlines are earlier then the deadlines listed above. It is the expected graduate's responsibility to complete their application before GAS's deadline. For more information about graduation for PhD students, visit https://provost.upenn.edu/graduate-degrees.
If you have questions and concerns regarding applying to graduate and/or degree eligibility, please contact the SP2 Registrar.
Academic REgalia
Academic Regalia
Academic Regalia (cap and gown) is required for all participating in the University Commencement ceremony and can be purchased or rented from the Penn Bookstore in the spring. Detailed information will be provided in early spring and from the Penn Bookstore. For planning purposes, students should note that purchase cost for master's regalia was $87 last year. Purchase cost for doctoral regalia varies depending on fabric choices, etc.
Degree & Diploma Information
Degree Information
Degree Conferral
Degrees are officially conferred by the SP2 Registrar 3 to 4 weeks after grades are submitted for the student's graduation term. Students will receive a detailed email from the SP2 Registrar when their degree has been formally applied to their student record.
Degree Conferral Dates by Term:
Fall 2022 – December 22, 2022
Spring 2023 – May 15, 2023
Summer 2023 – August 5, 2023
Questions and concerns regarding degree conferral should be directed to the SP2 Registrar.
Degree Verification
Official transcripts are handled by the Office of the University Registrar, not by individual schools. Graduates are strongly encouraged to review their official transcript online via Path@Penn to confirm that their graduation has been posted prior to ordering an official transcript. Details on how to order and the cost of an official transcript are available online.
If you require a form or letter(s) verifying your degree, please contact the SP2 Registrar directly for assistance.
Diplomas
Diplomas are handled by the University Secretary's Office, not by individual schools. Diplomas will be mailed approximately 8-10 weeks following the official degree conferral date (i.e., the date appearing on your diploma). Your diploma will be mailed once your degree has been posted by your school and if you are in good financial standing. You can confirm that your degree has been posted by logging into Path@Penn. If your degree has not been posted, you should contact your school.
Additional details including information on CE-Diplomas are available on the University Secretary's website.
Questions and concerns regarding diplomas should be directed to diplomas@pobox.upenn.edu.
After Graduation
After Graduation
Email
Your O365 email account will auto-disable 60 days after graduation (this is not the day of your graduation ceremony). We suggest you back up any emails and files you wish to retain prior to graduation. There is no long-term archiving of O365 accounts, so all emails and files on OneDrive will be purged.
You are able to set up an alumni account at MyPenn (formerly called Quakernet). Please go to www.alumni.upenn.edu and select MyPenn. For further information, please contact Penn Alumni Relations.
Canvas
PennKeys do not expire, so you can still log into Canvas after you graduate with your PennKey username and password.
Although graduated students retain access to Canvas indefinitely due to PennKeys not expiring, access to particular Canvas sites depends on two-factors:
A Canvas site is retained in the University of Pennsylvania's Canvas environment for five years from the term during which its associated course was offered. Once five years have passed since a Canvas site was active, that site may no longer be available.
Faculty may choose to enable a setting that completely prevents students from accessing a Canvas site after a term ends. Students no longer have access to a Canvas site to which this setting is applied. If a student needs access to content in a Canvas site that is no longer available, they should email their instructor to request to have this content shared outside Canvas.
Additional information can be found online.
Past Graduation Speakers
Past Commencement Speakers
2019
DeRay Mckesson
Civil Rights activist, podcaster, and support of the Black Lives Matter movement
2018
Tarana Burke
Social Justice Advocate and Founder of the "Me Too" Movement
2017
Tamron Hall
Award-winning Journalist
2016
Ari Shapiro
Host of NPR's All Things Considered & Award-Winning Journalist
2015
Benjamin Jealous
Former President and CEO of the NAACP
2014
Nikki Giovanni
World-renowned poet, writer, commentator, activist, and educator
2013
Sister Mary Scullion
President and Executive Director, Project H.O.M.E.
2012
Congressman Patrick J. Kennedy
Former United States Representative for Rhode Island
2011
Ambassador Andrew Young
Former United Nations Ambassador and Mayor of Atlanta
2010
Vice President Joseph R. Biden, Jr.
Vice President of the United States
Contact Us
Andrea M. Porter, MLA
Director of Student Information & Registrar
215 898 5548
Questions about Commencement
Office of Student Affairs