Wellness at penn
Top-notch care and a commitment to holistic wellness.
The School of Social Policy & Practice and the University of Pennsylvania are dedicated to the physical, emotional, and mental well-being of every student. Whether engaging with Penn's team of practitioners, internists, gynecologists, nurses, and trained peer health educators, or taking advantage of the University's many wellness resources, our students have access to the care they need, when they need it.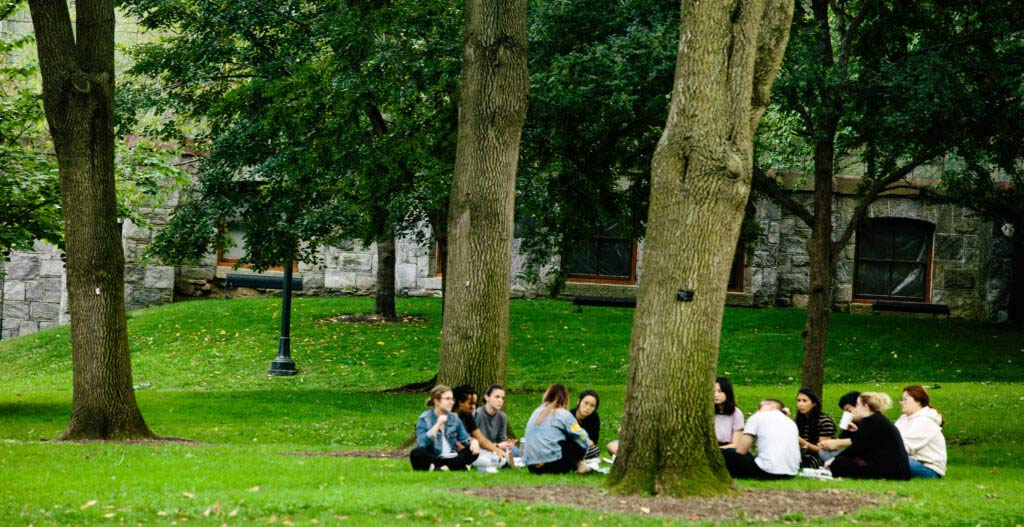 Student Health Services
Penn's team of providers and support staff provides a range of medical services to students, from primary care and sports medicine to acupuncture and gynecological care.
Contact Us
Student Health Services
3535 Market Street
Suite 100
215-746-3535
215-746-1032 (fax)
When contacting Student Health Services
please dial 215-746-3535 and choose one of the available options:
Urgent Medical Problem/Emergencies
Appointments
Insurance
Immunization Requirements
Medical Records
Contact Clinical Staff
Prescription Refill
Administration