RESEARCH CENTERS & PROJECTS
Furthering groundbreaking scholarship in the passionate pursuit of social justice
Research Centers
Students, faculty, and collaborators connect in SP2's research centers to further groundbreaking scholarship in areas such as philanthropy, aging, social impact, children's policy, violence and abuse, and guaranteed income.
Initiatives and Special Projects
From encouraging social innovation to promoting economic security and well-being, SP2's special projects uphold Penn's commitment to engage both locally and globally on interdisciplinary cooperation and professional development.
News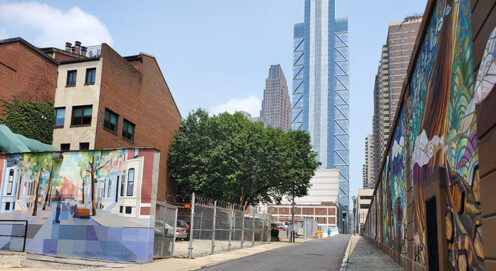 24K Philadelphia addresses to receive survey from Philadelphia Economic Equity Project
As part of the Center for Public Service & Policy led by former Mayor of Philadelphia Michael A. Nutter at SP2, a survey from the Philadelphia Economic Equity Project (PEEP) will arrive in approximately 24,000 randomly selected city mailboxes.
News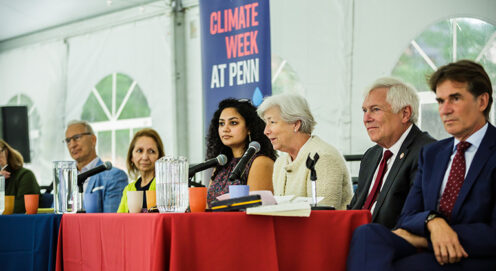 Deans of health schools discuss climate change in their fields
Penn Today highlights SP2 Dean Sara S. Bachman's participation in a Climate Week at Penn panel alongside deans and leaders from Penn's four other health schools.
News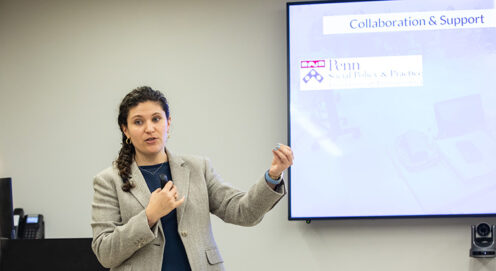 Working to understand & prevent intimate partner violence: A Q&A with Assistant Professor Millan AbiNader
A long-time advocate for survivors of gender-based violence, Millan AbiNader, MSW, PhD, is a mixed-methods researcher and macro social worker who seeks to understand how systems and communities affect individuals' experiences of gender-based violence. AbiNader began working as a victim services advocate as a college student and aims to stay connected to those roots as she leads research that supports survivor healing and perpetrator change.