FIELD PLACEMENT
Where theory meets practice
Field education is an integral part of our overall MSW curriculum, allowing students to encounter real-world learning experiences directly related to their classroom curriculum. By working with SP2's partner agencies, students gain the opportunity to test what they have learned as a means of evaluating their own social work practice.
Field education is systematically designed, supervised, and evaluated based on criteria developed in accordance with CSWE education standards. Field placements are determined based on academic expectation, the students' educational needs and objectives, and agency opportunities.
Student experiences in field practice are also integrated into classroom work and learning.
MSW students must complete two internships in social service. We have an ever-evolving database of over 900 agencies. We strive to have diverse learning opportunities for our students that include, among many areas of practice, child welfare, justice, health, and education. Each year, the Field Office is responsible for ongoing evaluation of agency placements, maintaining existing agency relationships and developing new sites. In a typical year, up to 35 new agencies are developed.
All field placements and arrangements are made by the School.
State law and/or particular field placement sites may require background checks and particular onboarding procedures before a student will be permitted to do fieldwork in a number of contexts. Certain kinds of criminal convictions may affect a student's ability to obtain a field placement, which, in turn, could affect the student's ability to complete degree requirements.
Where Do SP2 Students Work?
SP2 students have completed field placements at agencies, schools, and hospitals across greater Philadelphia.
Placements | A-F
Abington Family Medicine
Abington Hospital – Hospital Homecare and Hospice
Abington Jefferson Memorial Hospital – Ambulatory Services
Abington Jefferson Memorial Hospital – Muller Institute for Senior Health
Abramson at Penn – Patient and Family Services
Abramson Cancer Ctr at Penn Presbyterian UPenn – Outpatient Hematology Oncology
AJ Drexel Autism Institute – Philadelphia Autism Project
Albert Einstein Medical Center – Transplant
AVP – Family of Murder Victims Counseling Center
Beachwood Elementary
Belmont Behavioral Health
Belmont BH – Adolescent Inpatient Unit
Bensalem High School
Bethesda Project – Our Brother's Place Shelter Social Services
Capital Health Regional Medical Center – Trenton
Carson Valley Children's Aid – Behavioral Health Rehabilitation Services (BHRS)
CASA Phila – Education Decision Makers
Catholic Charities Berks County Office – Reading Office
Catholic Charities/ Diocese of Trenton – Family Growth Program
Catholic Social Services Archdiocese of Phila – St. Charles Senior Center
Catholic Social Services Archdiocese of Phila – Star Harbor
Center for Family Services – Family Preservation Services
Center for Family Services – Juntos Program
Center for Family Services, Inc. – TIP Program (TANF Initiative for Parents)
Children and Families First – Foster Care and Adoption
Children's Crisis Treatment Center
Children's Hospital of Philadelphia
Community Legal Services
Congreso
Consortium
Cooper University Hospital
Creative Health Svcs MH OP Dept – Family Based Services
Crozer Chester Medical Center Community Hospital
Davita – Renal Center of Philadelphia
Davita Healthcare Partners, Inc.
Defender Assoc of Philadelphia
Delaware Valley Community Health, Inc.
Drucker Brain Injury Center – Elkins Park (Main Hospital)
Early Childhood Treatment Program
Edison Court, Inc. (Mathom House and Ravenhill Psychological)
EducationWorks – Philadelphia Office
Episcopal Community Services
Fairmount Behavioral Health
Families Forward – Community Housing Program
Family Support Services – Healthy Start Program
Family Svc Assoc of Egg Harbor – Outpatient Adolescent and Adult
Friends Hospital
Placements | G-L
Good Shepherd Penn Partners LLC – Brain Injury Floor
Greater Trenton Behavioral Health Care – Adult Day Treatment
Hampton Hospital – Behavioral Health Center
Hartnett Health Services
Health Federation of Philadelphia – Trauma Advocacy Program
HIAS – Asylee Outreach Program
HIAS & Council Migration Services of Philadelphia
Hispanic Family Center of Southern, NJ
Horizon House
Horsham Clinic
Hospice of Lancaster County – Hospice and Community Care
Hospital of the University of Pennsylvania Social Work
Inglis House – Adult Day Program
Jefferson Northeast Hospital – Torresdale Cancer Center
JEVS Human Services
Jewish Family and Children's Services of Greater Philadelphia
Journey's Way Geriatric Counseling Service
KIPP DuBois Collegiate Academy
KIPP Phila – Middle School
KIPP Phila Elementary Academy
KIPP West Phila – Elementary Philadelphia
Lankenau – Oncology
Life Counseling Services
Livengrin – Partial Hospitalization/IOP
Lutheran Children and Family Service of Pennsylvania
Lutheran Settlement House
Placements | M-R
Mastery Charter Schools

Maternity Care Coalition

Mazzoni Center

MCC – Warwick House

Medical Examiner's Office of Phila – Bereavement Support

Merakey – PACT Program

Merakey Delaware County

Merakey Lehigh

Merakey Parkside Recovery

Mural Arts – Color Me Back; A Same Day

Work and Pay Program

Mural Arts – Kensington Storefront

Mural Arts – Southeast By Southeast Community Center

Nationalities Service Center

Nemours-AI duPont Hosp

Netter Ctr – Government and Community Affairs

NewVitae – Philadelphia South Street

Oaks – Family Learning Center

Office of Climate and Safety Philadelphia School District

Pathways – Supervised Independent Living

PCCYFS – Southeast Regional Office

Penn – Cognitive Outpatient Neurology

Penn Foundation for Mental Health

Penn Home Care & Rittenhouse Hospice

Penn Integrated Care

Penn Internal Medicine Associates

Penn Medicine Princeton House BH – Adult Programs

Penn Presbyterian Hospital

Pennsylvania Hospital Social Work

Pennsylvania Law School – Child Advocacy Clinic

People's Emergency Center

Philadelphia Family Court

Philadelphia FIGHT

Philadelphia Veterans Multi-Service & Education Center – Walker House (Coatesville)

PIC – Family Medicine

PMHCC – Office of Addiction Services

Policy Lab at CHOP Research Institute – Roberts Center for Pediatric Research

Preheim Center

Project H.O.M.E.

Public Health Management Corporation

Red Shield Family Residence Salvation Army – Reed House

Resources for Human Development

Restore Health at University City – Chestnut Center for Nursing and Rehabilitation Center

Rittenhouse Hospice – Bereavement
Placements | S-Z
Saint Gabriel's System

Saint Gabriel's System – Residential Treatment Program

Saint Gabriel's System – Saint Gabriel's Hall

Salvation Army – Booth Manor

Salvation Army – Human Trafficking

Salvation Army – Human Trafficking – Police Assisted Diversion (PAD) Program

Salvation Army – Ivy Residence

Salvation Army – New Day House

Sayre Health Initiatives, Education, and Leadership Development program (SHIELD)

SEAMAAC

Springfield School District – Sabold and Scenic Hills Elementary Schools

St. Christopher's Hospital – Center for the Urban Child (Outpatient Ambulatory Clinic)

GABRIEL'S SYSTEM COURT SERVICES

Temple University Clinical Resource Management – Palliative Care

Temple University Clinical Resource Management – Social Work Department at Episcopal Hospital

The Center for Autism – Outpatient Therapy Services

The Village – Outpatient

Thomas Jefferson Univ. Hospital Behavioral Health

Thomas Jefferson Univ. Hospital Social Work

Thomas Jefferson University Hospital – Med/Surg Unit

Thomas University Dept. of Pscyh. – IOP

Turning Points for Children

Twin Oaks – Charles Yates Center for Children & Families

Twin Oaks – Family Learning Center

United Way of Greater Philadelphia and Southern New Jersey

University of Pennsylvania HIV Clinical Trials Unit – HIV Prevention Research Division

University of Pennsylvania Princeton House – Moorestown

Upper Dublin School District – Sandy Run Middle School

Valley Youth House – Lehigh Valley Programs

Valley Youth House II – Supervised Independent Living

Veteran's Affairs Medical Center – Philadelphia

Veteran's Multi-Service Center – Education Center

Veteran's Multi-Service Center – Permanent Supportive Housing & Rapid ReHousing Programs

Veterans Upward Bound Program

Vitas Health Care Corp. Innovative Hospice Care – Inpatient Unit at Nazereth Hospital

Wedge – Frankford Avenue

Wedge – North Broad Street

Wedge – Psychiatry: Juniper Street

Wissahickon Charter School – Awbury Campus

Women Against Abuse

Women Organized Against Rape

Wordsworth Academy

Y.A.L.E. School

Y.A.L.E. School – Camden County College

Y.A.L.E. School – Cherry Hill

Youth Detention Intervention Unit

Youth Service, Inc.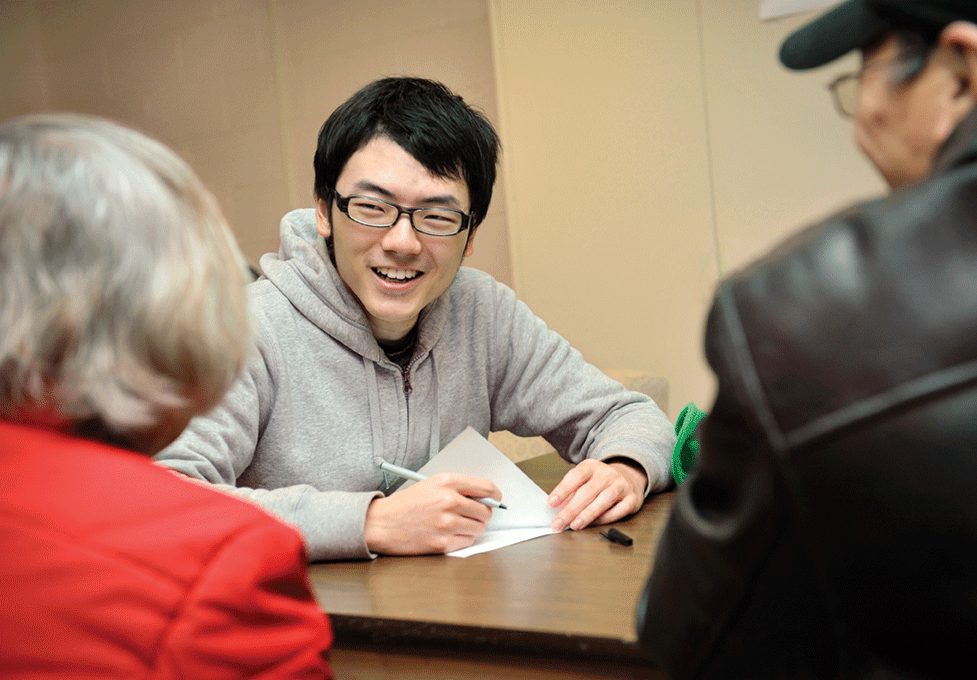 Field Placement Dates & Details
The field education calendar is partially dependent upon the MSW program of enrollment.
Full-time students begin field placement in September and finish at the end of the spring semester for both years of the program.
Advanced Standing students begin field placement in the first week of July and finish at the end of the spring semester.
Part-time students have two different start and end dates for field placement:
The Foundation (1st year) placement begins in September alongside the full-time two-year students. In order to complete the required number of hours, students finish placement in the last week of June.
The Advanced (2nd year) placement begins in early August in order to provide ample time to complete required field hours. Students finish placement at the end of the spring semester, allowing them to graduate with their cohort.
View specific start dates, end dates, trainings, and holidays:
Summer
Fall
Spring
Full time 2 year:
Foundation (1st year)
N/A
M, Th, F
M, Th, F
Full time 2 year:
Advanced (2nd year)
N/A
M, T, F
M, T, F
Advanced Standing
July–August
M, W, F
M, T, F
M, T, F
Part-time Foundation
(1st year placement)
N/A
Days/times depend on student availability and agency options.
Days/times depend on student availability and agency options; however, 8 of the 16 hours/week occur during typical business hours. Students are expected to continue in field through the end of June.
Part-time Advanced
(2nd year placement)
August start
Days/times depend on student availability and agency options.
Days/times depend on student availability and agency options.
Field Education Manual
Find answers to frequently asked questions, as well as an in-depth explanation of the purpose and function of field education at SP2. This manual includes information for current students, prospective students, field instructors, and those interested in providing field education opportunities for SP2 students.
Supporting Trans & Gender-Nonconforming Youth in Schools
In Spring 2019, a group of students enrolled in SWRK 713: Understanding Social Change: Issues of Race and Gender created Understanding Policy 252, a resource guide for social work interns placed in Philadelphia public high schools around supporting trans youth.
Frequently asked questions
Can I choose my field placement?
Students do not arrange their own placements. Your field placement is a significant part of your academic record and, as such, originates from SP2's Field Education Office. The Field Education staff works in conjunction with practice faculty and students to ensure that field experience will support academic coursework and enhance professional growth.
For Foundation Year (1st year) and Advanced Standing students, the Field Education Office takes into consideration incoming students' learning needs, prior educational experience, previous work or volunteer experience, place of residence, transportation, agency availability, and other information students provide to match students with agencies. Staff uses this information to make thoughtful decisions regarding where to place students. Students are notified of their placement by the Field Office.
Advanced (2nd year) students begin the process of securing their placement in January of their Foundation year (1st year). These students meet in-person with field liaisons to identify agencies and areas of practice for their Advanced Year field placement. The Field Education Office provides a large selection of placement options to consider.
Can I do my field placement where I work?
Some students are able to use their work site as a field placement. This should be discussed with the Field Education Office early in the field placement process. In order for a worksite to be a field placement, the following is required:
You must have been employed for at least six months and passed the probationary period.
You must have a new supervisor for the hours dedicated to your field placement.
You must be assigned to a new area of practice in your agency for the hours dedicated to your field placement.
Will I receive a grade for field placement?
Students will receive an evaluation of their performance in field each semester of both years. Placement performance is evaluated in terms of Pass, Marginal Pass, or Fail standards. This evaluation will be factored in determining grades for Social Work Practice courses: SWRK 6040, SWRK 6140, SWRK 7040, SWRK 7140, SWRK 7080, and SWRK 7180.
Are there specific requirements that may impact my choice of a field placement site?
Some agencies require flexible work hours and/or days. FBI, Criminal Background, and/or Child Abuse clearances may be required. Occasionally a car for travel is required. Some agencies state that foreign language skills are beneficial for a successful placement experience.
If I am a part-time student, how many hours a week will I need to commit to field placement?
Part-time students complete 16 hours in the field per week. In the Foundation Year students are in the field from September through June. Advanced Year students complete their field hours from August through April. Each week, at least 8 of the 16 hours must be completed during the agency's regular business hours.
Does my supervisor have to be an MSW?
All first-year field placements include supervision by an MSW. In the second year, the School offers an Integrative Seminar for students placed in agencies who are supervised by a non-MSW supervisor.
Will I get to interview at my field placement?
It is the expectation that students will interview at their field sites before they are accepted for placement. Some agencies are agreeable to phone or video interviews for students who are unable to interview in person due to geographical distance.
If I do not have a car, how will I be assigned to a field placement site?
The Field Education Office takes into consideration whether students have their own car or will require the use of public transportation to their agency. Students who do not have a car are expected to utilize public transportation, which may involve 45-60 minutes of travel time.
If I am planning to live outside of Pennsylvania and commute to classes, can I be placed in an agency near my residence?
On rare occasions, the Field Office offers opportunities for placements in locations outside of the Philadelphia tristate area. Students are encouraged to discuss a need for placement outside of the Philadelphia area early in the placement process to determine if such an opportunity can be secured.
Events
10/02
Master's Online Information Session
These information sessions are an excellent opportunity for you to learn more about our Master of Social Work, Master of Science in Social Policy, and Master of Science in Nonprofit […]
Events
10/02
Utilizing Library Resources for Student Success
The SP2 librarian Sam Kirk will walk through a variety of topics, depending on what feels relevant to attendees. Potential topics will include the following: An overview of core library […]
News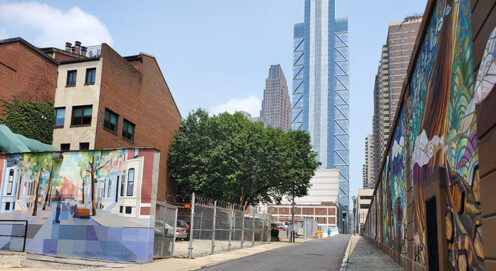 24K Philadelphia addresses to receive survey from Philadelphia Economic Equity Project
As part of the Center for Public Service & Policy led by former Mayor of Philadelphia Michael A. Nutter at SP2, a survey from the Philadelphia Economic Equity Project (PEEP) will arrive in approximately 24,000 randomly selected city mailboxes.
---
Contact Us
Leslie A. Daniels, MSW, LSW
Associate Director of Field Education
215 573 9688
215 573 2099 (fax)
Jacinto J. Grant, MSW
Associate Director of Field Education
215 573 2099 (fax)