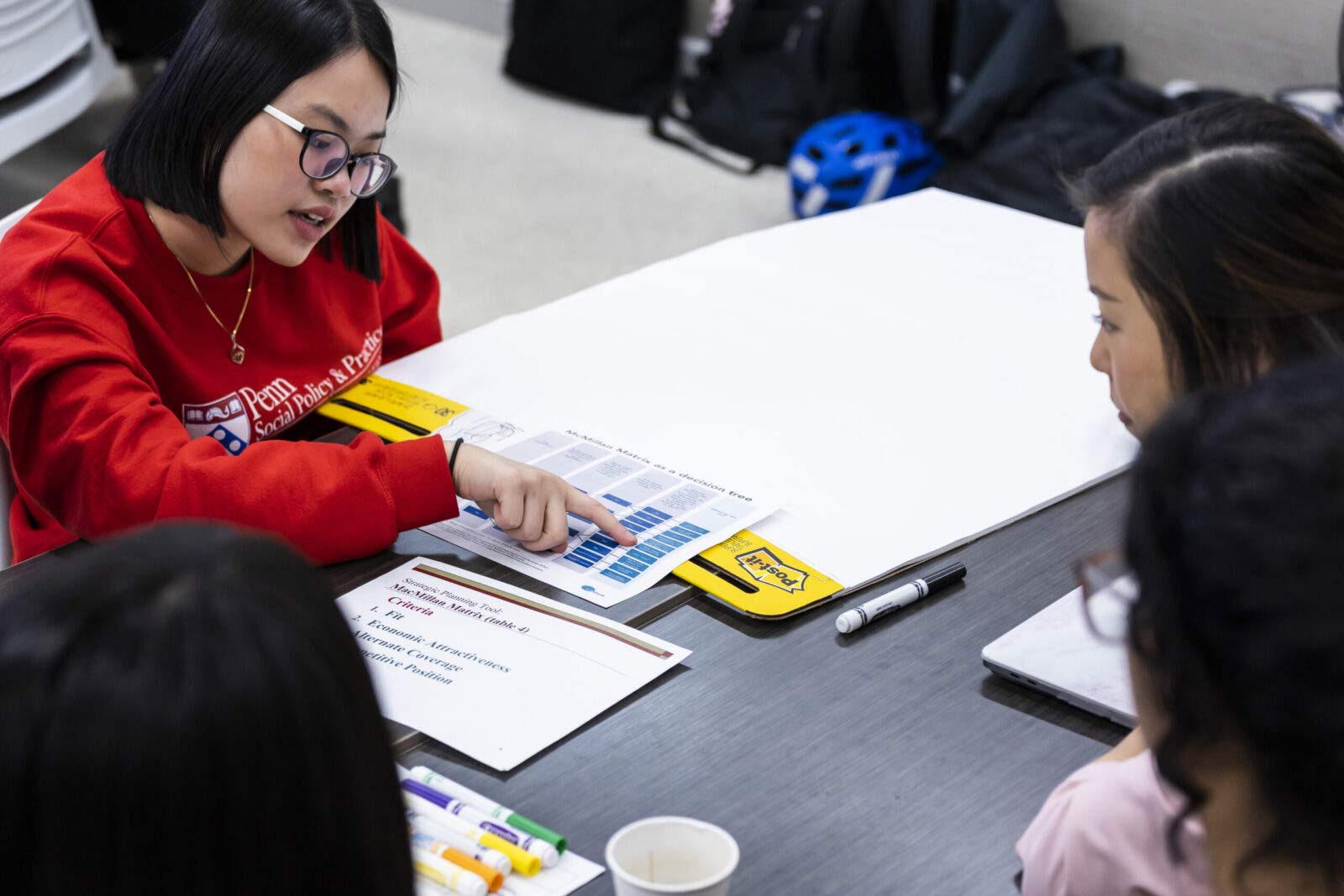 MASTER OF SCIENCE IN
NONPROFIT LEADERSHIP
Lead visionary organizations working to make meaningful change every day.
The Master of Science in Nonprofit Leadership (NPL) Program prepares nonprofit leaders and social entrepreneurs to guide organizations tackling some of the world's most complex social challenges. Learn to create social impact through thoughtful, inventive, and meaningful work in nonprofits, charitable foundations, international NGOs, and more. This program is ideal for existing nonprofit professionals, those looking to launch their careers, or career changers from other sectors.
Request Info
Learn more about the NPL program and the SP2 experience.
Apply Now
Ready to experience SP2? Learn more about the application process.
Visit SP2
Join us for an upcoming in-person or virtual event.
World-Class Faculty
Our faculty are expert educators, researchers, and practitioners, drawing on decades of experience in areas such as philanthropy, the role and effects of new media on nonprofit organizations, ethical dilemmas that arise in nonprofits, and management and leadership challenges in social enterprises.
Flexible completion options—full-time (10 months) or part-time (2.5 years), on-campus or online—mean you can keep working while enrolled
Program can be tailored to your interests through interdisciplinary electives throughout Penn
A diverse global alumni network
On-Campus Full Time
On-Campus Part Time
Online Full Time
Online Part Time
Dual degree options are only available to students enrolled in the on-campus program.
Interdisciplinary Partnerships
Leadership Practicum
The Leadership Practicum enhances your understanding of leadership in nonprofits and social enterprises and fosters a commitment by nonprofit leaders to cultivate the next generation of transformative leaders. You'll witness leadership in action and benefit from individual mentoring and leadership development.
Ready to join the NPL community?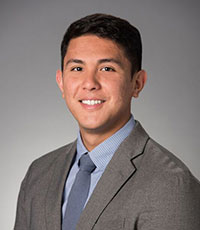 FEATURED ALUMNI
Rico Pasamba III, MS'20
"The NPL Program has given me the knowledge to make informed and impactful decisions, the confidence to lead teams, and a group of lifelong friends and classmates who serve as an awesome support system."
The Master of Science in Nonprofit Leadership (NPL) Program is offered by the University of Pennsylvania, an institution of higher education authorized to confer degrees and certificates conferring academic credit under applicable laws of the United States. Students who are interested in participating in the program from countries other than the United States are advised that each jurisdiction may have its own laws and regulations governing online educational programs, and some jurisdictions may not recognize course credit or an online degree awarded by the University as satisfying local requirements for professional licensure, employment qualification, or other purposes. Before enrolling in this program, prospective students should investigate their jurisdiction's treatment of foreign online programs to ensure that participation in this program will meet their objectives.
Related News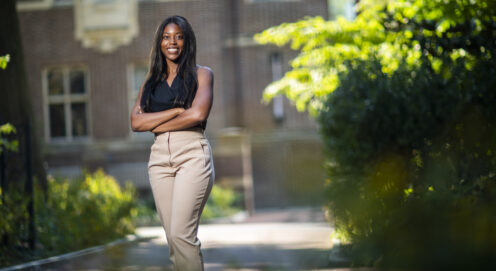 First graduate of SP2's Social Justice Scholars Program lands role on Capitol Hill  
"What's important to me is being in a space where I can help people and I'm constantly in a state of giving back," says Gianni Morsell, NPL'22. The first graduate […]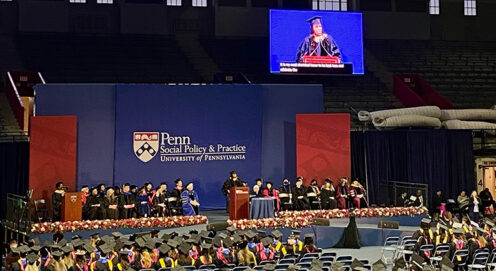 SP2's 2023 Commencement highlights need "to improve the well-being of all people"
Themes of joy, humanity, and justice took center stage at the 2023 Commencement of Penn's School of Social Policy & Practice (SP2). In an evening ceremony at the Palestra on Saturday, May 13, graduates and their families and friends heard from SP2 Dean Sara S. Bachman and Commencement Speaker Amber Hikes, MSW'08, before cheering on the presentation of graduates across SP2's five degree programs.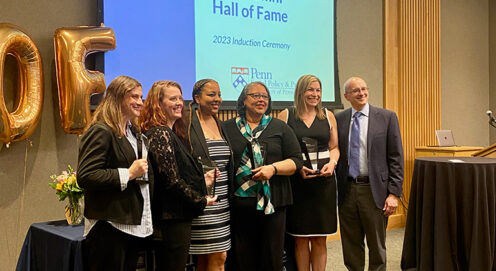 SP2 celebrates five accomplished changemakers at Alumni Hall of Fame Induction Ceremony
Five distinguished alumni of Penn's School of Social Policy & Practice (SP2) spoke about their aims of creating justice, community, and hope at the 2023 SP2 Alumni Hall of Fame Induction Ceremony. The evening event on Thursday, May 11, marked the fifth year that the School has honored alumni through the SP2 Hall of Fame.
Contact Us
Adam Roth-Saks, MSEd
Administrative Director, NPL Program
215 573 2390