ALUMNI
At the School of Social Policy & Practice (SP2), our students are prepared to become the next generation of scholars, practitioners, leaders, and change agents. They graduate committed to bringing innovation and passion to the pursuit of justice and positive social impact.
ADMISSIONS
Alumni Referral Program
Help shape the next generation of changemakers by referring prospective students to the SP2 Admissions Office. We will be happy to waive the application fee for any applicant referred by an SP2 alumnus/a. To refer a prospective student, please send the applicant's name and email address to Mary Mazzola, MSW, EdD, Associate Dean, Enrollment Management and Global Outreach, at mmazzola@sp2.upenn.edu.
Alumni Benefits
Here are some of the valuable services and benefits that are available to you as a Penn alum.
Transcript Request
The transcript is the official record of coursework and grades, per term, for each school attended within the University of Pennsylvania. It also displays degrees awarded, honors earned, academic notes and the G.P.A. (if applicable).
Events
02/07
The Challenges of Reforming the Criminal Justice System – Taylor Pacheco
Taylor Pacheco is the Deputy Director of Philadelphia lawyers for Social Equity. She has a wide range of experience assisting clients in the criminal legal system including at Community Legal […]
Events
02/14
The Movement for a Civil Right to Counsel – Len Reiser
Len Rieser is Program Coordinator for the Sheller Center for Social Justice, and also teaches the Access to Justice Clinic and Education Law at Temple University. He is the former […]
News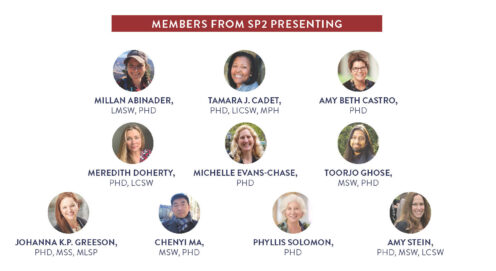 SP2 researchers recognized at Society for Social Work and Research conference
Researchers from Penn's School of Social Policy and Practice (SP2) were recognized for their leadership and scholarship at the 2023 Annual Conference of the Society for Social Work and Research […]
---