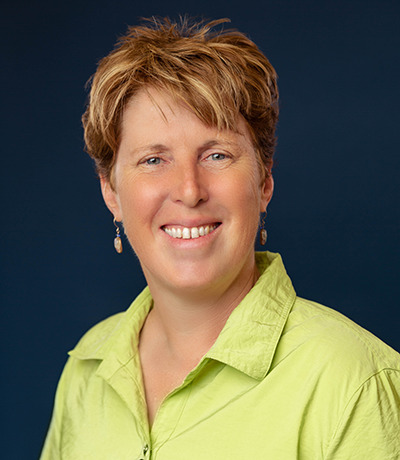 Amy Hillier, MSW, PhD
Associate Professor, School of Social Policy & Practice
Associate Professor, Department of City and Regional Planning, PennDesign
Research Interests
Youth gender identity
Parents of transgender children
WEB Du Bois and The Philadelphia Negro
Food access
Outdoor advertising
Amy Hillier (she/her/her) currently teaches introductory research methods and social welfare history courses for SP2 and Penn's undergraduate Urban Studies program. She is the co-director of The Penn Experience, an online course about racism and other forms of oppression for graduate professional students.
Her doctoral and post-doctoral research focused on historical mortgage redlining. For more than a decade, her research focused on links between the built environment and public health. During that time, her primary faculty position was with the Department of City & Regional Planning in the Weitzman School of Design. She moved to SP2 in 2017 in order to pursue new research interests relating to LGBTQ communities, particularly trans youth. She is the founding director of the LGBTQ Certificate.
Dr. Hillier received a BA in History from Middlebury College and her MSW and PhD from the University of Pennsylvania. Born and raised in a small town in seacoast New Hampshire, she now loves city living and lives with her family in West Philadelphia. When she is not teaching or doing research, you can find her cooking and playing sports with her children or making buttons and other crafts.
Contact
Phone
office: 215.746.5486
fax: 215.573.2099
Email
Address
3718 Locust Walk, McNeil Building, Room 518
Philadelphia, PA 19104-6214
About
Department(s)
Standing Faculty | Faculty | SexGen Lab | Research Centers & Special Projects
Program(s)
MSW | MSSP | PhD
Research Areas(s)
Identity, Immigration, Racism
Related Links
http://www.dubois-theward.org/
Research Interests
Youth Gender Identity
Most recently, Dr. Hillier's research has focused on transgender children and youth and their parents. She partnered with staff and youth from The Attic to develop a policy for the School District of Philadelphia protecting the rights of transgender and gender non-conforming high school students (Policy 252). For more about this collaborative policy work, watch this short video. This project included a Youth Participatory Action Research (YPAR) project that involved interviews with 22 transgender high school youth. In a separate project, she worked with trans-identified MSW students to interview 25 trans young adults about their experience of sharing their gender identity with their families. She is currently working on a mixed methods study to understand the experiences of trans students commute to high school. This study will use GPS and heart rate monitors in conjunction with qualitative GIS methods.
With colleagues from SP2, the LGBT Center, School of Nursing, and the Graduate School of Education, she has helped to develop and launch a cross-school LGBT Certificate.
WEB Du Bois and The Philadelphia Negro
With her colleague Dr. Stephanie Boddie, Dr. Hillier directs The Ward: Race and Class in Du Bois' Seventh Ward, a curriculum, research, and public history project aimed at recreating W.E.B. Du Bois's 1896 foot survey of downtown Philadelphia. The Ward features an interactive GIS with individual and household-level 1900 US Census data for the households making up the Seventh Ward that Du Bois studied. The project also included work with the Philadelphia Mural Arts Program on a mural honoring Du Bois and the historically segregated black fire house, Engine Company 11. Dr. Hillier and her team have developed a five-day high school curriculum based on The Philadelphia Negro that aims to engage students in an honest dialogue about the role of race and racism in their lives, today. The curriculum includes a board game and a 19-minute documentary, "A Legacy of Courage: W.E.B. Du Bois and The Philadelphia Negro." To read more about this project, visit the project website: www.dubois-theward.org.
Food Access
Dr. Hillier has led and collaborated on numerous funded research studies about access to healthful foods and food shopping, most of which involve significant participation by community members and field data collection. Her research has consistently found that people across income and racial/ethnic groups frequently travel beyond the closest food store for their shopping and emphasized the importance of understanding human agency for understanding choices about food shopping. Much of her research on food access using GIS and spatial analysis. It has also included door-to-door resident surveys, surveys of the availability of healthful foods in food stores using the Nutrition Environment Measure Survey for Stores (NEMS-S), surveys and interviews with WIC participants, and self-administered 24-hour food recalls. Most recently, she and her research team conducted an evaluation of the impact of the nonprofit market, Fare & Square, in Chester, PA.
Outdoor Advertising
In conjunction with the City of Philadelphia's Get Healthy Philly initiative, Dr. Hillier and her research team surveyed ads for tobacco and sugary beverages inside and outside of 2500 tobacco outlets in the city. They will also interview store managers and conduct focus groups with residents. In an earlier five-city study, she worked with a team of Cheyney University students to collect images and the location of ads within five zip code areas in Philadelphia and used GIS and spatial statistical analysis to document clustering of ads for unhealthy products around child-serving institutions.
Publications
Selected Publications
Hillier, A., Kroehle, K., Edwards, H., Graves, G. (2019). Risk, Resilience, Resistance and Situated Agency of Trans High School Students. Journal of LGBT Youth.
Hillier, A. and Bunten, D.M. (forthcoming). "A Queer and Intersectional Approach to Fair Housing" in Reina, V., Pritchett, W., and Wachter, S., eds., Perspectives on Fair Housing. Philadelphia: University of Pennsylvania Press.
Hillier, A., Torg, E. (2019). Parent participation in a support group for families with transgender children: "Being in the company of others who do not question the reality of our experience". Transgender Health. Published online 12 August 2019.
Hillier, A. (2018). "Promoting Spatial Inclusion: How Everyday Places Signal Who is Welcome" in Ram Cnaan and Carl Milofsky, editors, The Handbook of Community Movements and Local Organizations, 2nd edition.