News Details
SP2 Task Force on Race and Social Justice Puts Forth Recommendations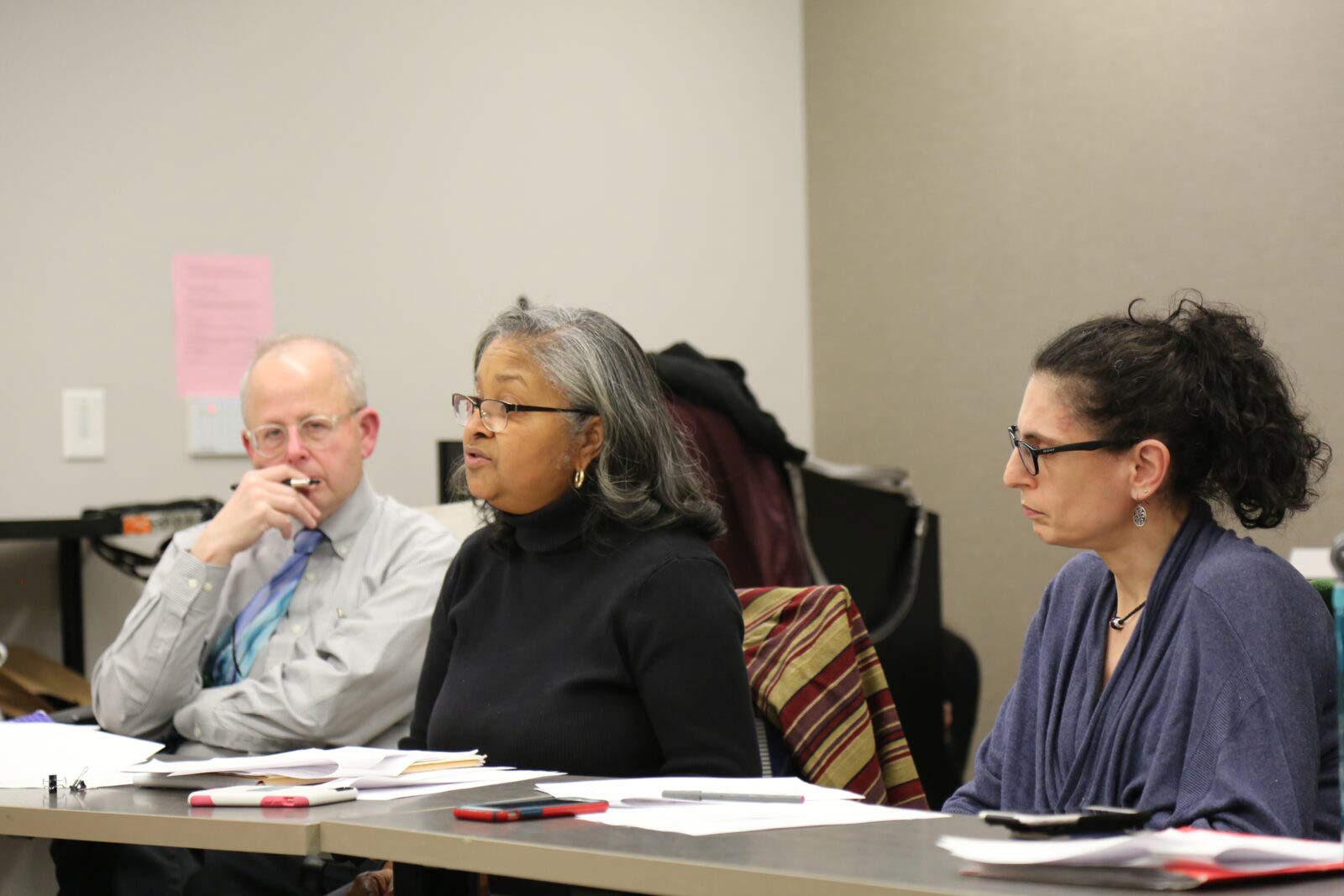 Authored by: Jessica Bautista
Photography by: Jessica Bautista
Faculty & Research, Student Life
03/04/20
After nearly a year of critical conversations and collaboration, the SP2 Task Force on Race and Social Justice has released a detailed report outlining a set of incisive recommendations aimed at advancing intersectionality, identity, and inclusion among all of the School's constituent groups.
The School-wide group—comprised of staff, faculty, and students from each of SP2's five degree programs—spawned in early 2019 as a result of student advocacy and concerns surrounding the nature of classroom discussions and lack of curriculum content pertaining to issues of race, racism, and other forms of oppression.
The urgency for action was evident, and the subsequent formation of the Task Force was fervently endorsed by student groups, staff, faculty, and leadership, according to Jerri Bourjolly, MSW, PhD, Associate Dean for Academic Affairs and Director of the School's MSW Program.
"This is not an uncommon challenge," Bourjolly said. "But we wanted to be proactive, and I believe what we did—and how we did it—is unique and could perhaps serve as a template for other schools."
During meetings from March to December 2019, members of the Task Force gathered to examine student, faculty, and staff experiences, and identify areas of priority to better align the School with the principle of social justice. With a keen eye on transformation, transparency, and accountability, the discussions resulted in the following five areas for focus:
SP2's Structure and Leadership
School Climate
Training
Curriculum
Admissions and Financial Aid
At the first task force meeting, Bourjolly said, "we want to extend a critical lens to the work we are doing and embrace this challenge with humility. We can learn from each other and determine together how to address these challenges. We need to be open to hearing difficult things, to learning, and creating a space for this to happen. Then we will figure out how to move forward and develop an action plan together."
Over the course of a few months, the Task Force provided an opportunity for members to share their perspectives and engage in open dialogues to identify needs and develop recommendations for each area of focus. Matters including classroom dynamics, implicit bias, trauma-informed teaching, revising syllabi, scholarship and recruitment, and restorative justice were discussed at length.
While the groundwork has been laid, Task Force members recognize much important work lies ahead as the School's community strives become broader and more inclusive regarding race, gender, class, religion, and various other areas of identity. A standing committee is expected to be formed in the coming academic year to continue the momentum of the Task Force and to begin implementing the recommendations set forth.
"The work of the Task Force is already having a positive impact on our curriculum and staffing," said Amy Hillier, PhD, SP2 Associate Professor and Chair of the School's Racism Sequence. "The large-scale problems around equity and white supremacy will require a long-term commitment to address, but we are taking steps in the right direction."
People
Joretha N. Bourjolly, MSW, PhD

Associate Professor/Clinician Educator

Contact

office: 215.898.5524

fax: 215.573.2099

Email

Amy Hillier, MSW, PhD

Associate Professor, School of Social Policy & Practice

Contact

office: 215.746.5486

fax: 215.573.2099

Email