News Details
What I Did With My DSW Degree: Yodit Betru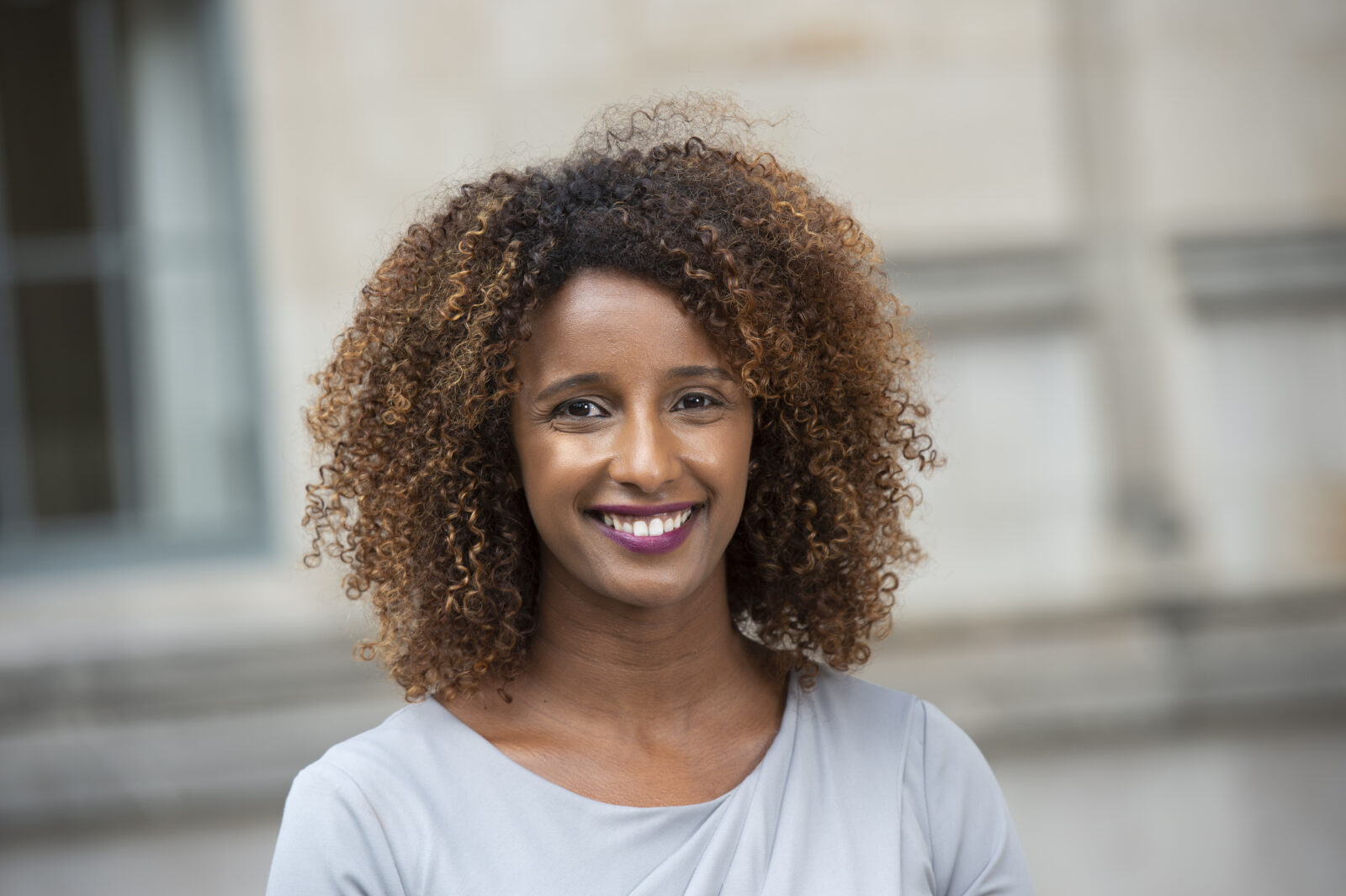 Authored by: Alina Ladyzhensky
Photography by: Provided
For years, social work professionals have furthered their careers as innovators, educators, and leaders in the field with degree programs such as the Doctorate in Clinical Social Work (DSW). An online hybrid program offered by Penn's School of Social Policy & Practice (SP2), the DSW gives grads an opportunity to hone their skills and hear from clinical experts and renowned scholars no matter where they live.
While this high-level curriculum makes for an enlightening and challenging educational journey, prospective and current students alike might wonder: what happens next? Or, to zoom out further, what are some key advantages of pursuing a DSW degree in the first place?
There is no shortage of probable responses to both of these big questions, but the most compelling and honest accounts come from real-life experiences. In this three-part interview series, DSW alumni discuss their respective trajectories after completing the program. With stints in academia, research, clinical practice, and some combination thereof, their paths to flourishing post-DSW careers are as varied and inspiring as their reasons for pursuing the degree.
So, what exactly are some of SP2's notable alumni doing with their degrees today?
Check out the other interviews in the What I Did With My DSW Degrees series here: Jack B. Lewis and Jennifer Plumb.
Combining clinical teaching with child welfare program administration
Q&A with Yodit Betru, DSW (2013) – Clinical Assistant Professor and Agency Coordinator, Child Welfare Education and Research Program, University of Pittsburgh
1. What inspired you to pursue the DSW degree at SP2? 
I'm a clinician by training, and I was doing a lot of clinical work out in the field— and I knew that I wanted to pursue higher education because I wanted to have more of a leadership role. The other issue I ran into was that I was in different practice fields: I was working as a transitional homeless shelter manager, but I had also worked in schools, in jail systems, and community-based work. In all of those institutions, I kept seeing that there was untreated trauma in the population, and that the treatment facility centers did not have the information or the know-how to treat the trauma. So if you were coming in for homeless services, they would try to help you get housing, but the real issue that brought you in was because you had really tough life experiences, and they didn't have a way of addressing that. I thought, "These are some serious issues, in families and cycling in different systems, and we have to answer these questions."
Then I thought, "I can do this as an Executive Director in 20 years, or I can get a clinical doctorate and be in a position of leadership by researching the answers to these questions, and also have a degree at the end of that so I can be in a position to impact change faster." So, I wanted to get a degree for the practice reason as well as the research agenda part of it, and I knew that SP2 was highly regarded.
At that time, the DSW was an emerging degree and I was a little bit hesitant about pursuing that, as opposed to a traditional PhD, but I did a campus visit and talked to Dr. Lina Hartocollis (Dean of Students and Director of the DSW program), and I felt like SP2 was a really good fit for me. The location and the length of time that it would take to get the degree were also really appealing.
2. Could you describe your career path, and the work that you currently do? 
I started as a clinician; I'm a licensed clinical social worker. I was managing and working in homelessness, with homeless women and their children, and providing services for them. My dissertation was "Creating the Trauma-Informed Case Management Curriculum", so my idea was to study this population and then implement this curriculum and test it at my agency.
But before I could do that, I ended up relocating to Pittsburgh and I took a semester off to finish up the degree. I started looking at what I could do in the city, and still really primarily looking at clinical positions in leadership areas. But the U. of Pittsburgh has this very unique grant and a faculty appointment within the grant, and they were looking for folks at that time. I ended up getting a clinical assistant faculty position within child welfare. I teach clinical classes, and I help administer a very large grant in child welfare; it's the second-largest program in the nation. It has uniquely positioned my degree because it was a non-tenure track position, but it really required folks to have a clinical background and a clinical skillset. There is the administrative part of it, but you also had to understand academia, so the degree was a perfect fit.
3. What impact did being student at SP2 and earning your DSW have on your career trajectory?
The reason that I was able to get an interview was because of the social capital that I got from Penn, and SP2 specifically. There were folks who knew folks in my department or who were graduates from SP2, who helped get my resume in front of people, so that was really helpful. And the other part was, of course, the training that we had.
The degree is really unique because it allows you to both be in academia and in practice, so I had the language to operate and work in academia, and then I had the practice of doing translational work. Being a student at SP2 allowed me to have the language, know the theories—I could really sit with academics and talk about our field and what we do—and then, certainly, Penn gets you in the door.
The information that I got and the training that I received are invaluable. The people who were on my dissertation committee were pretty significant in the field, so that helped me talk about my topic from an expert perspective, and being able to say, "Oh, the person who founded this research was one of my professors," so I could speak to that. It was tremendous in helping to open doors, and giving you substance in speaking about your work, so it wasn't just a degree—it was a really good education.