News Details
What I Did With My DSW Degree: Jennifer Plumb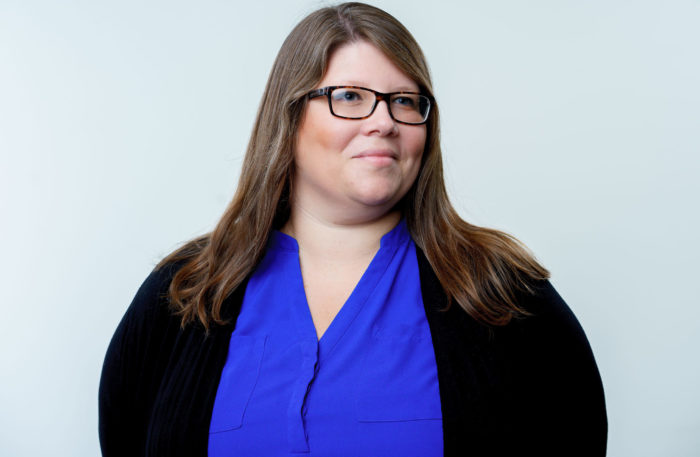 Authored by: Alina Ladyzhensky
Photography by: Provided
For years, social work professionals have furthered their careers as innovators, educators, and leaders in the field with degree programs such as the Doctorate in Clinical Social Work (DSW). An online hybrid program offered by Penn's School of Social Policy & Practice (SP2), the DSW gives grads an opportunity to hone their skills and hear from clinical experts and renowned scholars no matter where they live. While this high-level curriculum makes for an enlightening and challenging educational journey, prospective and current students alike might wonder: what happens next? Or, to zoom out further, what are some key advantages of pursuing a DSW degree in the first place?
While there is no shortage of probable responses to both of these big questions, the most compelling and honest accounts come from real-life experiences. Here, three DSW alumni discuss their respective trajectories after completing the program. With stints in academia, research, clinical practice, and some combination thereof, their paths to flourishing post-DSW careers are as varied and inspiring as their reasons for pursuing the degree.
So, what exactly are some of SP2's notable alumni doing with their degrees today? Find out their stories in our three-part interview series.
Check out the other interviews in the What I Did With My DSW Degrees series here: Yodit Betru and Jack B. Lewis.
Directing an outreach program within an autism research center
Q&A with Jennifer Plumb, DSW (2003) – Outreach Core Director, A.J. Drexel Autism Institute
1. What inspired you to pursue the DSW degree at SP2? 
At the time, I was working as a clinical social worker in the Regional Autism Center at the Children's Hospital of Philadelphia (CHOP), and I came across an email saying that they were starting a new DSW program at Penn. It was something that sparked my interest right away because, knowing that where I was in my career, I needed to get some more education and get some more experience with research in order to move ahead.
Getting a doctorate in social work made sense to me because I knew I didn't want to go out there and be an NIH researcher, but I really wanted to be somebody who could do applied research, and take what I was doing clinically and turn that into research, and then take the results I was getting from my dissertation work and put it into practice. I also was intrigued by the idea of continuing to work while I was still in school. For me, all of that is why I chose a DSW, as opposed to a PhD program.
2. Could you describe your career path, and the work that you currently do?
After I got my DSW, I continued to work with families who have children on the autism spectrum, so I did remain at CHOP for a few years after I got my doctorate. And then the opportunity became available to move up and take on the role of Outreach Core Director at the A.J. Drexel Autism Institute. Getting my Doctoral degree definitely put me on the trajectory to move up in my career into more management positions. I've been here for five years, in the role of the director of an outreach program that supports research around autism happening here at Drexel.
3. What impact did being student at SP2 and earning your DSW have on your career trajectory?
I honestly don't think that I would be where I am in my career, had I not gotten my DSW. It really pushed me to the next level in terms of my thinking, my work, and my scholarship. Without the Doctorate in Social Work, I probably would have continued to do the same work that I had been doing. Getting the doctorate really opened the door for me to be able to do more.
The other thing I should share, too, is that after getting my doctorate, one of the things that I was interested in was teaching, and remaining a part of SP2. I was able to teach a few courses and do some field liaison work, so I continued to be connected to SP2 in that capacity, and I think that being a part of the DSW program and having an opportunity to be a TA for one of the professors really helped get my foot in the door in terms of teaching.