News Details
SP2 Welcomes Four New Faculty Members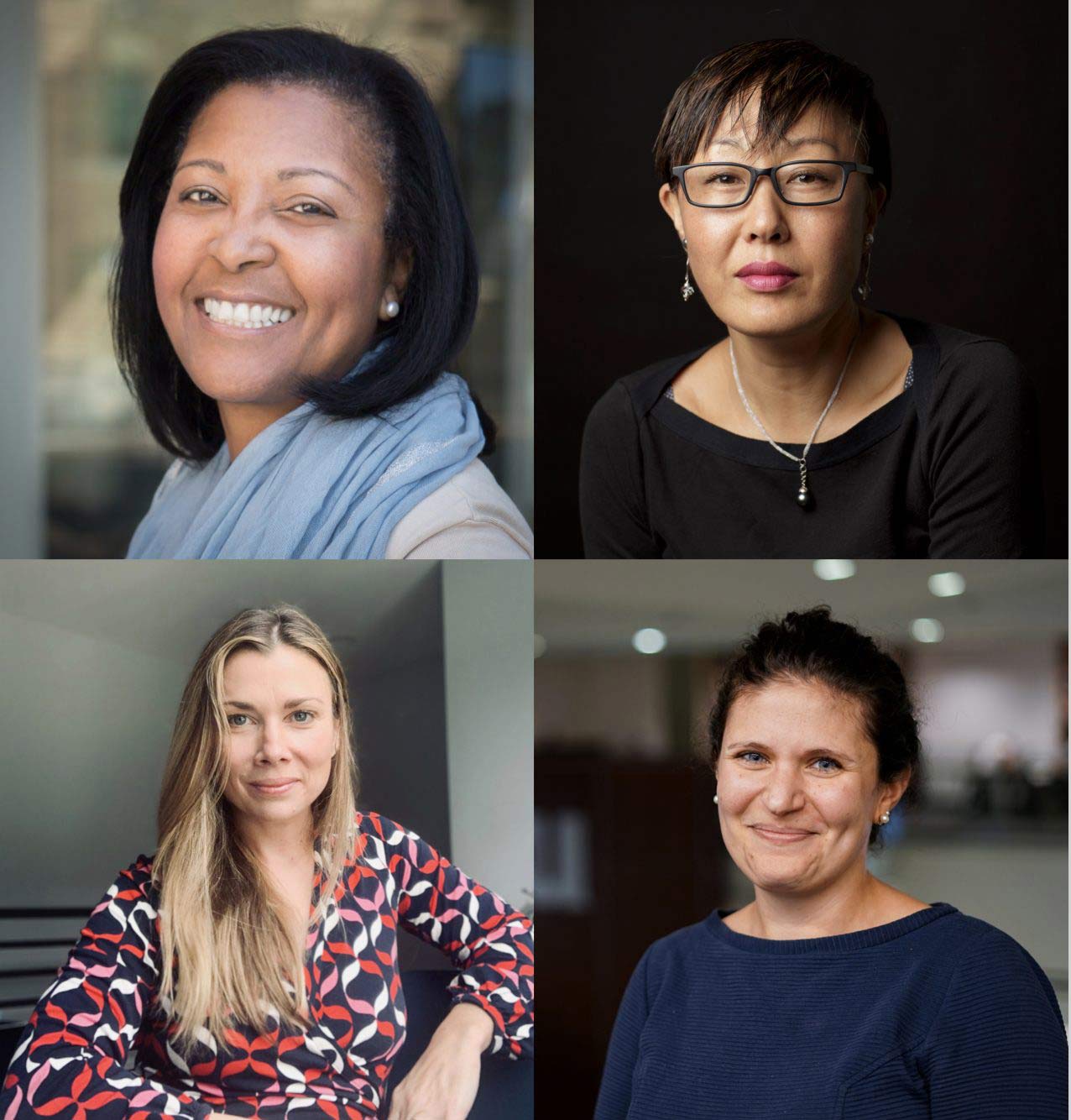 Authored by: Alina Ladyzhensky
Photography by: Provided
Faculty & Research
06/28/21
Penn's School of Social Policy & Practice (SP2) has announced the hiring of four new faculty members, who will begin their appointments on July 1, 2021. The School is pleased to welcome associate professors Tamara Cadet, PhD, and Yoosun Park, PhD, along with assistant professors Millan AbiNader, PhD, and Meredith Doherty, PhD.
"We are thrilled to welcome these four exceptional scholars and educators to the SP2 faculty. The breadth and scope of their innovative, transdisciplinary research will undoubtedly only further enhance the cutting-edge curriculum and transformative education that our School offers," said SP2 Dean Sara S. Bachman, PhD. "And, beyond their impressive credentials, each of these remarkable scholars is committed to advancing social justice, addressing and reducing inequities, and translating research into real-world social change in their respective areas of expertise. These are the central tenets of our School's mission, and I look forward to witnessing the profound impact that these incoming faculty members will have on social policy and practice locally, nationally, and globally, as well as generations of SP2 students—and future social change leaders— to come."
Dr. Cadet received her MSW and MPH from Boston University, and her PhD from the School of Social Work at Simmons College. In 2012, she was appointed as assistant professor at Simmons College School of Social Work and was promoted to associate professor with tenure in 2018. Cadet also served as a Lecturer in Oral Health Policy and Epidemiology at the Harvard School of Dental Medicine, a position she held since 2013. Cadet is a public health social work researcher who advances health equity by promoting health interventions, and translating research to practice. Her work focuses on health disparities of older people, particularly around cancer screening and cancer care. Her work is at the intersection of health and social work, spanning the areas of evidence-based health promotion interventions, facilitators and barriers to reducing disparities in preventative health behaviors, and health care service utilization among vulnerable populations. Her work has a continuing focus on issues of health among the underresourced, underserved, and underrepresented which has earned her a place as a leading scholar in the arena of social work and public health.
Prior to her appointment to SP2's faculty, Dr. Park held the position of associate professor at the Smith College School for Social Work. She received her MSW and PhD in Social Work from the University of Washington. From 2003-2005, she was an assistant professor at Columbia School of Social Work. A theory driven social work scholar, Park's work is framed within the broad substantive area of immigration and is informed by poststructuralist theories of discourse and methods of inquiry. Her writing explores, among other things, the history of social work. Her historical scholarship includes the study of past practices, in order to illuminate present day problematics in social work practice, research, and education. Park has built a successful program of innovative scholarship that significantly extends the body of social work knowledge. She has worked in collaboration with researchers in multiple disciplines to produce scholarship that has great potential to shape disciplinary and societal policies on work with immigrant and other marginalized communities.
Previously a Postdoctoral Research Scholar at the School of Social Work at Arizona State University, Dr. AbiNader received her PhD at the School of Social Work, Boston University and obtained her MSSW at The University of Texas at Austin. AbiNader's research is framed within the broad substantive area of gender-based violence (GBV), focusing on intimate partner violence and homicide (IPV/IPH). Her research centers on how subpopulations experience GBV differently, and much of the work is focused on rural communities where research is lacking. AbiNader's work sheds light on the unique macro risk factors that bear on intimate partner violence. She is currently a co-investigator on a multistate study examining intimate partner homicide risk—funded by the National Institutes of Health, National Science Foundation, National Collaborative for Gun Violence Research, Everytown for Gun Safety, and Arizona State University—that aims to inform the development of prevention interventions.
Dr. Doherty comes to the SP2 faculty after serving as a postdoctoral research fellow at the Center for Guaranteed Income Research at the School of Social Policy & Practice, following her appointment as Co-Chief Research Fellow in Psycho-Oncology, at the Department of Psychiatry and Behavioral Sciences, Memorial Sloan Kettering Cancer Center. She received her PhD in Social Welfare from the Graduate Center of CUNY and her MSW from the Silver School of Social Work at New York University. Doherty's research addresses the financial burden of serious illness, focusing on the ways in which medical financial hardship accelerates existing ethnic, racial, and income-based health disparities. Her research focuses on the experiences of low-income women, Black and Latinx cancer patients who are likely to experience the most distressing consequences of financial hardship, and on developing and testing interventions to mitigate the negative impact of medical financial hardship on health. Doherty is dedicated to optimizing integrated healthcare in the safety-net setting and to pursuing health justice for people with cancer, multimorbidity, and other serious and chronic illnesses.