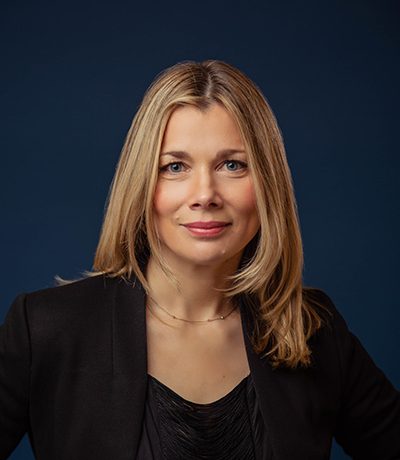 Meredith Doherty, PhD, LCSW
Assistant Professor
Research Interests
Financial burden of serious illness
Cancer disparities
Access to healthcare
Healthcare-based social needs interventions
Palliative care and oncology social work
Dissemination and implementation science
Dr. Doherty conducts mixed-method, community-engaged research to understand the relationship between economic security and health. She examines the process through which medical financial hardship accelerates existing racial and ethnic health disparities. Dr. Doherty draws upon her clinical experience as a palliative care social worker in safety-net community hospitals to develop, implement, and evaluate healthcare-based social needs interventions that target downstream social determinants of health in medically underserved populations. As an implementation scientist, she seeks to understand the role of community and organizational leaders in the delivery of evidence-based strategies to promote healthcare access, address health-related social needs, and reduce cancer health disparities.
Dr. Doherty received her MSW from the Silver School of Social Work at New York University, her PhD in Social Welfare from the CUNY Graduate Center, and was Co-Chief Research Fellow in Psycho-Oncology at Memorial Sloan Kettering Cancer Center. Dr. Doherty is a Senior Fellow at the Leonard Davis Institute of Health Economics and faculty at both the Center for Guaranteed Income Research and the Penn Center for Cancer Care Innovation. She is lead investigator of the Guaranteed Income and Financial Treatment Trial (G.I.F.T.T.), the first randomized control trial of guaranteed income in the U.S. to focus on alleviating financial hardship in families facing cancer. At SP2, Dr. Doherty teaches courses in health policy and social work/nonprofit leadership.
Contact
Phone
office: 215.573.1169
Email
Address
3701 Locust Walk, Caster Building
Philadelphia, PA 19104-6214
About
Pronouns
she/her
Department(s)
Standing Faculty | Faculty
Program(s)
MSW | NPL | DSW | PhD
Research Areas(s)
Economic Security
Related Links
Publications
Selected Publications
Doherty, M., Thom, B., & Gany, F. (In Press) Oncology financial navigation: A scoping review. Cancer Biomarkers, Prevention, and Epidemiology.
Doherty, M., Gardner, D., & Finik, J. (2021). The financial coping strategies of U.S. cancer patients and survivors. Supportive Care in Cancer.
Doherty, M., Finik, J., & Blinder, V. (In Press). Employment status and cost-related nonadherence in cancer survivors. Journal of Oncology Practice.
Doherty, M., Bond, L., Jessel, L., Tennille, J. & Stanhope, V. (2019). Transitioning to Person-Centered Care: A qualitative study of provider perspectives. Journal of Behavioral Health Services and Research.
Gardner, D. S., Doherty, M., Ghesquiere, A., Villanueva, C., Kenien, C., Callahan, J., & Reid, M. C. (2018). Palliative care for case managers: building capacity to extend community-based palliative care to underserved older adults. Gerontology & Geriatrics Education, 1-16. DOI: 10.1080/02701960.2018.1544129
Gardner, D. S., Doherty, M., Bates, G., Koplow, A., & Johnson, S. (2018). Racial and Ethnic Disparities in Palliative Care: A Systematic Scoping Review. Families in Society, 99(4), 301-316. DOI: 10.1177/1044389418809083
Doherty, M., Sonet-Miller, E., Gardner, D., & Epstein, I. (2018). Exploring the role of psychosocial care in value-based oncology: Findings from a national survey of cancer patients and survivors. Journal of Psychosocial Oncology. 1-16. DOI:10.1080/07347332.2018.1504851.
Matthews, E. B., Stanhope, V., Choy-Brown, M., & Doherty, M. (2018). Do providers know what they do not know? A correlational study of knowledge acquisition and person-centered care. Community mental health journal, 54(4), 514-520. DOI: 10.1007/s10597-017-0216-6.
Stanhope, V., Heyman, J. C., Amarante, J., & Doherty, M. (2018). Integrated behavioral health care. Health and Social Work: Practice, Policy, and Research. DOI:10.1891/9780826141644.0007.
Doherty, M. (2018). Book Review: LGBTQ Inclusive Hospice and Palliative Care, A practical guide to transforming professional practice. Journal of Teaching in Social Work. 38(4). DOI: 10.1080/08841233.2018.1489657.
Doherty, M. (2018). Long-term care policy. In Capezuti, Malone, Gardner, Khan & Baumann (Eds.), Encyclopedia of Elder Care: The comprehensive resource on geriatric and social care, 4th Edition. Springer Publishing Company. DOI:10.7748/ns.28.39.32.s33.
Stanhope, V. & Doherty, M. (2017). The patient protection and affordable care act of 2010. In Stanhope, V. & Straussner, S. L. (Eds), Social Work and Integrated Health Care: From policy to practice and back. New York: Oxford Press.
Doherty, M., Johnston, T., Meyer, H., Wayland, S., Giunta, N. (2016). Training a culturally sensitive aging network: the national resource center on LGBT aging. Generations: Journal of the American Society on Aging, 40(2), 78-79.
Gardner, D., Gerbino, S., Walls, J., Chachkes, E., Doherty, M. (2015). Mentoring the next generation of social workers in palliative and end-of-life care: The Zelda Foster studies program. Journal of Social Work in Palliative and End-of-Life Care, 11(2), 107-113. DOI: 10.1080/15524256.2015.1074142.