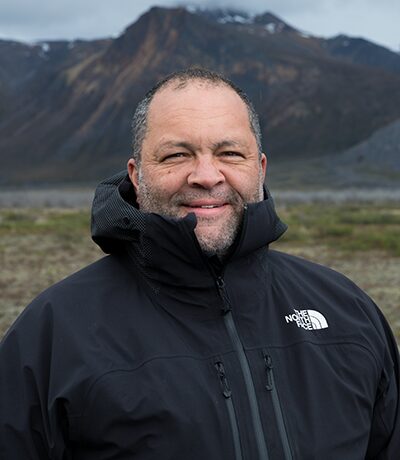 Benjamin Todd Jealous
Professor of Practice
Executive Director, Sierra Club
Former National President & CEO of NAACP
Ben Jealous is a Professor of Practice at the University of Pennsylvania. He is associated with Carey Law School, the Annenberg School for Communication, the School of Social Policy and Practice, and the Department of Africana Studies. His course "Leading Social Change" is offered at the Law School and open to students at other Penn graduate schools and undergraduates (by permission).
Jealous is the Executive Director of the Sierra Club, a more than 130-year-old environmentalist organization with chapters in every state. He is the first African American to hold that position. He is also the former President and CEO of the NAACP. He was the youngest to be named head of the nation's oldest and largest civil rights organization.
Jealous is also an experienced investor in early-stage tech startups and a former partner at Kapor Capital, one of the leading ESG firms in the Silicon Valley.
Jealous, a community organizer by profession, is known for building large, inclusive coalitions that win transformative victories. He has played a leading role in successful efforts to abolish the juvenile death penalty nationally, shrink state prison systems, pass marriage equality in multiple states, pass the DREAM Act in Maryland and abolish the death penalty in a half dozen states. He was the 2018 Democratic Nominee for Governor of Maryland and one of only three candidates to earn more than 1,000,000 votes in that state's Gubernatorial general election.
Jealous is co-editor of the New York Times Best-Seller, Reach: 40 Black Men Speak on Living, Leading and Succeeding. He is also the author of Never Forget Our People Were Always Free: A Parable of American Healing, released January 2023.
A former Rhodes Scholar, he is a graduate of Columbia and Oxford Universities and a former visiting professor at Princeton University's School of Public and International Affairs.
Contact
Email
About
Department(s)
Faculty | Associated Faculty