News Details
National Social Work Month 2016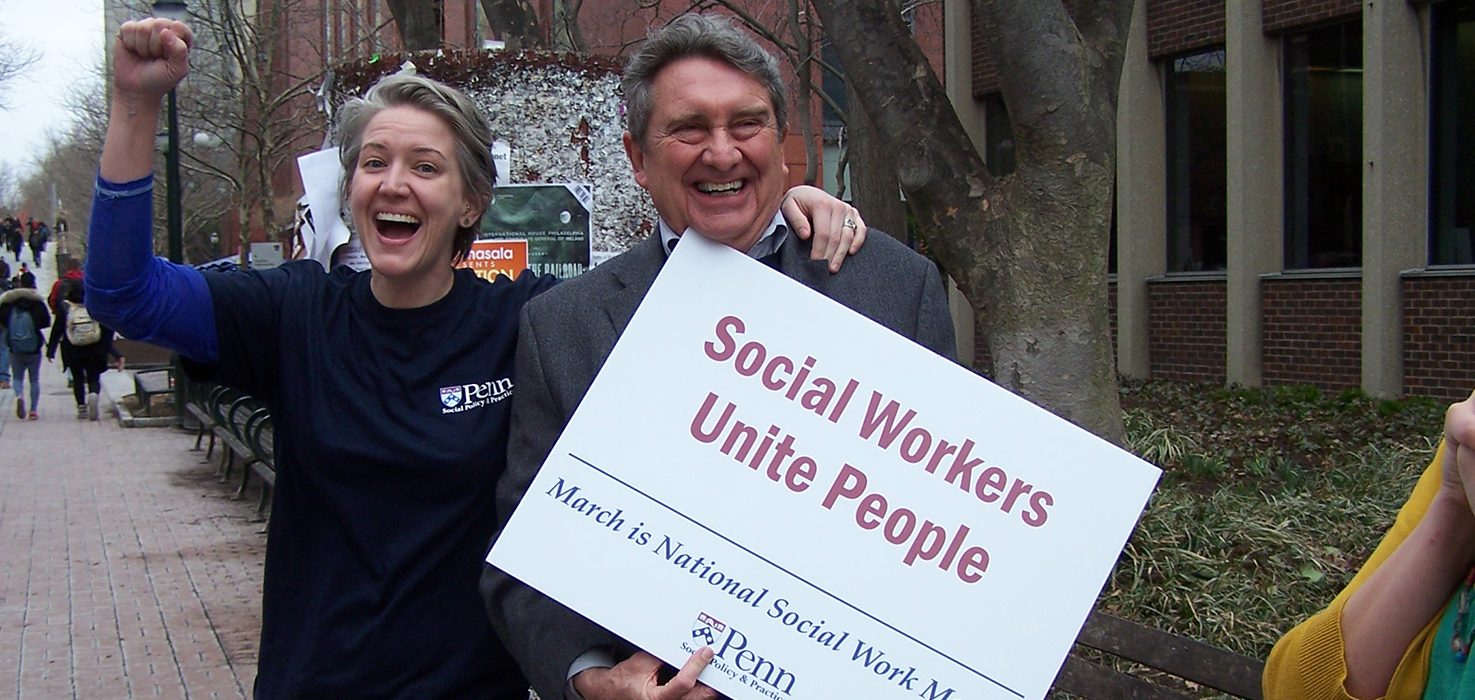 Faculty & Research, Student Life
02/29/16
Every March, we commemorate National Social Work Month by raising awareness about the profession and honoring the invaluable contributions of social workers everywhere.
The celebration itself may only be for one month, but the substantial impact social workers have on society as a whole is evident each day.
Please join us as we tip our hats to the thousands of remarkable social workers who work tirelessly toward the greater good, locally and globally.
Be sure to also check out this recent Inside Higher Ed article by School of Social Policy & Practice Dean John L. Jackson, Jr., in which he argues that a master of social work degree is "quickly becoming the 21st century's law degree, especially for young people interested in making the world a better place."