ACADEMIC RESOURCES
Everything you need to make the most of your SP2 experience
As a current SP2 student, you're on a unique educational journey that brings together rigorous academics, real-world experience, dynamic student life, and a diverse, caring community. Accessing the right resources – when you need them – will help ensure that your time at SP2 is as productive and rewarding as can be.
Academic Information and Resources
Explore detailed curricular information and course descriptions for each of our programs, and find important information and forms related to course registration and program policies. Students are also invited to explore SP2's many global opportunities.
Academic Advising
Each student is assigned an academic advisor who helps you make the maximum use of the School and University's resources for a rich academic experience. Please check Path@Penn for your advisor assignment.
MSSP
Please check Path@Penn for your advisor assignment. MSSP Academic Advisors will be assigned near the start of the fall semester in order to ensure advisors have adequate time to transition out of their advising obligations with graduating students and into advising our incoming students. Until academic advisors are assigned, MSSP program staff are available to assist with questions at msspprogram@sp2.upenn.edu.
SSPP Courses
SP2 offers courses to all master's students, regardless of their program. The courses below will be offered during the spring 2024 semester.
SSPP 6040: Social Justice Scholars Program Seminar
The intent of the seminar is to aid scholars in developing skills, knowledge, and concepts relevant to becoming social justice leaders in their field. To this end, the seminar will:
Connect Scholars to relevant faculty, alumni and community and institutional leaders
Promote intellectual engagement among all scholars and faculty from across the school, as well as community-based representatives
Promote the development of critical consciousness and awareness of the issues of social justice in the scholar's chosen fields
Develop possible action strategies using a critical framework
SSPP 6060: Mass Incarceration and Abolitionist Theory
The United States incarcerates people at a higher rate than any other country. Black, Indigenous, and People of Color, people with disabilities, and queer, trans, and gender non-conforming people are disproportionately exposed to the carceral continuum of policing, surveillance, arrest, and incarceration. U.S. history includes numerous examples of abolitionist resistance to the carceral state, from the slave uprisings to the Attica Prison Rebellion of 1971, to the Black Lives Matter and anti-police brutality movements. This course draws from multiple disciplines including history, sociology, and law to explore and understand the phenomenon of mass incarceration, the Prison Industrial Complex (PIC), and abolitionist thought and movements in the United States. In this course we will critically reflect on the political, economic, and social antecedents of mass incarceration, as well as the pervasiveness of the Prison Industrial Complex in the United States. We will also assess alternatives to punishment and incarceration as means of pursuing justice.
SSPP 6070: Disrupting Gender-Based Violence: Practice and Policy Solutions
Gender-based violence (GBV) is a pervasive global problem, with recent studies suggesting that rates of GBV are increasing. GBV represents a broad constellation of interpersonal harms that are typically understood as rooted in patriarchal forces, although they can happen to individuals of all genders. This class will focus on five types of GBV: sexual violence, intimate partner violence, violence against children, economic violence, and state violence. We will read academic, personal, organizational, and governmental articles, as well as engage with mixed media like videos. After orienteering ourselves with theory, each student will pick a population on which to focus during the semester about which they will develop a portfolio of knowledge. Population choices may be based on age, gender, sexuality, race/ethnicity, geography, or any other identity. Students are encouraged to think domestically or globally depending on their own interests. This course will take an active-learning approach, every other class will be individual and small group work where students delve deeper into how violence manifests in their population and work with a group to design cross-cutting solutions. The course is open to NPL, MSSP, and MSW students; students across disciplines will work together to find clinical, organizational, and political solutions to GBV.
SSPP 6080: Climate Change and Economic Inequality
Climate change has emerged as a defining societal challenge. Economics and data can be powerful tools for analyzing climate change: for understanding how it is caused, who is hurt by it, and how policy solutions may be designed to mitigate it. Exploring the market and non-market forces that drive economic opportunity and inequality, and how these forces could interact with climate change may be important for policymakers and practitioners given the breadth of climate impacts and the wide-ranging implications of energy policy. This course provides an introduction to applied economic scholarship on climate change, with an emphasis on studies and perspectives that use "big" data and empirical analyses that permit valid causal inference, which is the science of disentangling cause and effect using real-world data. We will explore the market failures that give rise to climate change; emerging evidence on its effects on human health, economic productivity, crime, and wellbeing broadly construed; and the forces that may influence whether and how societies will adapt to a changing climate.
SSPP 7001: Schools as Sites of Suffering: Antiblackness and Social Policy
This course will explore the context of contemporary schooling in the U.S. with special attention to how African American youth, teachers, and leaders experience educational inequality. Through this course, students will have the opportunity to examine education policies that (re)produce, sustain and exacerbate a particular form of harm for Black people. Further students will critically interrogate the relationship between education policies, housing policies, and criminal justice and how they shape the enduring conditions of Black life. This course foregrounds settler colonialism and antiblackness as logics that structure the social world generally, and the educational enterprise, specifically. As an interdisciplinary theory course, our readings will draw from neighboring fields such as Black studies, political science, and Black geographies, students will explore concepts like "social death," "afterlife of slavery," and "Black place making" to understand how anti-black racism reinforces subjugation and dehumanization across the educational enterprise. Students will also consider how Black people cultivate joy against a backdrop of suffering and whether policy interventions and institutional change might be a site of possibility to reduce harm. To that end, we explore ideas of abolition and its potential to re-imagine a new world. Students enrolled in this seminar will have the opportunity to engage with scholarly texts, podcasts, and films.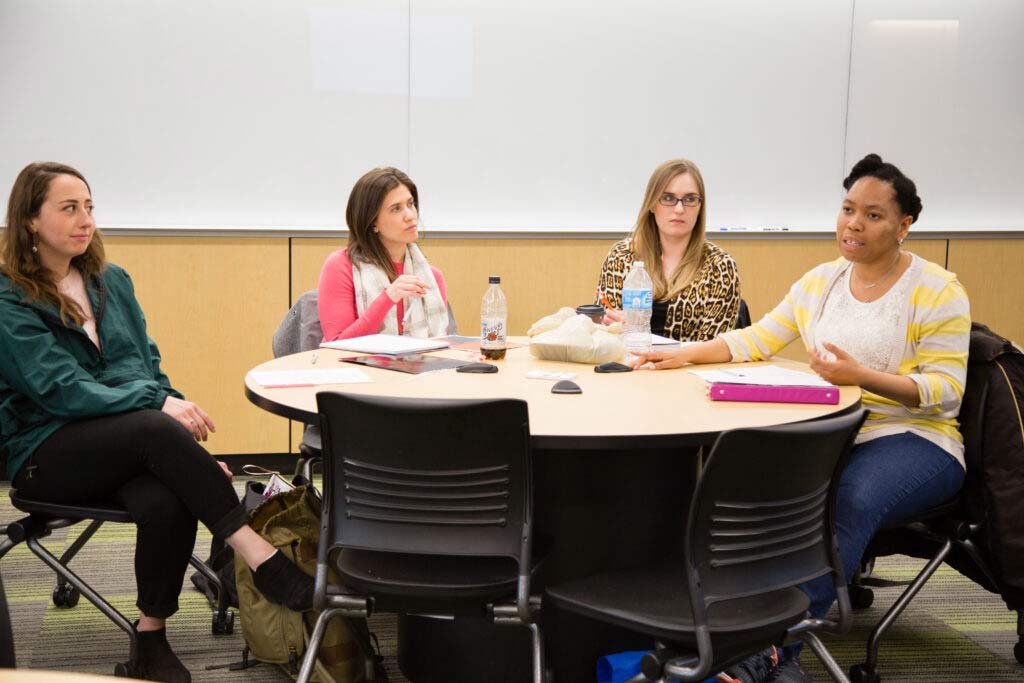 Sample Course Syllabi
The syllabi are meant to give prospective class registrants an understanding of class content and are not intended to be used as official course syllabi.
You must sign in with your PennKey and password in order to access sample syllabi.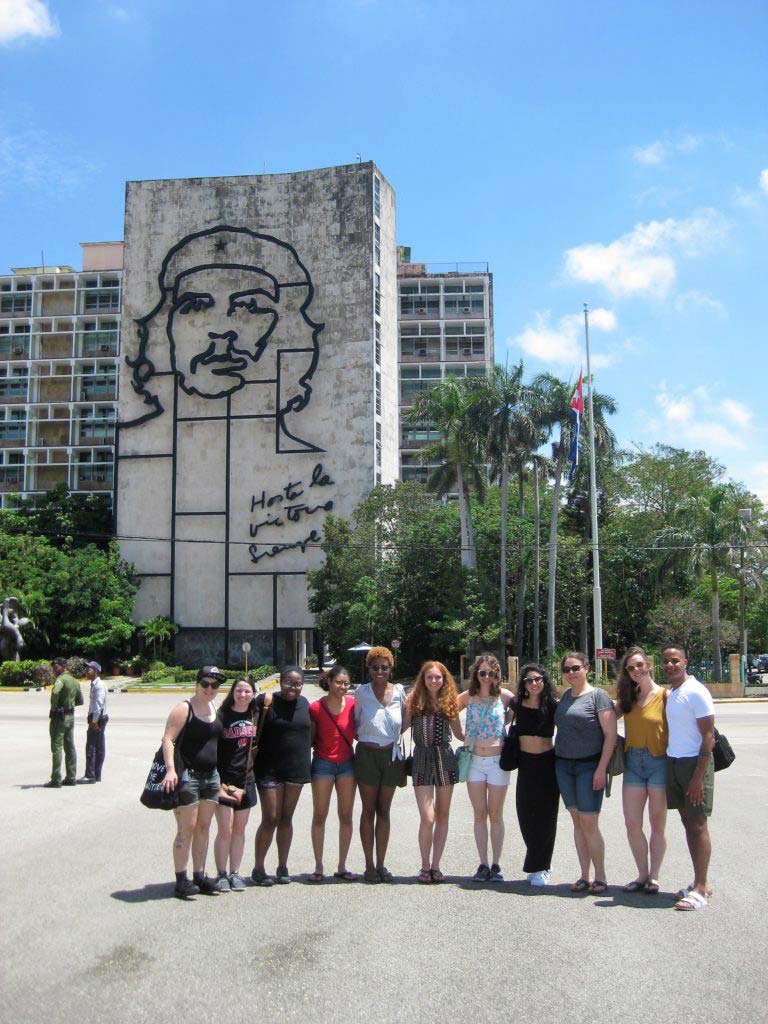 Global Opportunities
SP2 takes seriously its responsibility to prepare students for leadership positions both nationally and internationally, and thus has created a wide range of global opportunities.
Graduation
SP2 Graduation Application
Degree & Diploma Information
Schedule
Commencement Schedule
For graduating Students
Graduates are invited to participate in both the University Commencement ceremony on Monday morning and the SP2 Graduation Commencement ceremony on Saturday evening. Tickets are not required for either event for participants and guests. Graduates are not required to attend either ceremony to receive their degree.
University Commencement Ceremony
The University of Pennsylvania's 268th Commencement ceremony will take place on Monday, May 20, 2024 on Franklin Field at 10:15am ET and will be preceded by student and academic processions through campus. The ceremony will feature the conferral of degrees, the awarding of honorary degrees, greetings by University officials, and remarks by the Commencement speaker, who will be announced in the spring.
Please note the University's Commencement brochure will list only those students who meet the University's criteria for August 2023, December 2023, and May 2024 graduation dates.
Additional details and updates as we get closed to the ceremony are available online.
SP2 Graduation Ceremony
The SP2 Graduation Ceremony will be held on Saturday, May 18, 2024 at The Palestra at 6:30pm ET. The Palestra is located at 223 S. 33rd Street.
(For planning purposes: line up for group program pictures will be around 4:30 PM; line up for the ceremony will be around 5:30 PM. Additional details will be shared closer to the date.)
MSW, NPL, DSW, and PhD students who will graduate in May 2024 or who graduated in August 2023 or December 2023 are eligible to participate in the SP2 ceremony.
MSSP students who will graduate in May 2024 or August 2024 or who graduated in December 2023 are eligible to participate in the SP2 ceremony.
Also note:
MSW and NPL students who are in good academic standing and will be taking their final one or two courses in Summer 2024 are eligible to participate in the SP2 ceremony on May 18, 2024.
Doctoral students will receive detailed information from their program director regarding the date by which dissertation defenses must be completed to be eligible to participate in the SP2 ceremony.
There will be an SP2 Pre-Ceremony Reception on Saturday, May 18, 2024 from 3:00pm – 5:00pm ET that will consist of light refreshments and a meet & greet. Location TBA.
Invitation Letters for International Visitors
The process to request an invitation is outlined on the ISSS website.
To request an enrollment verification letter from SP2 please send the following information to sp2registrar@sp2.upenn.edu:
Legal First, Middle, and Last name
Penn Id number
We will provide you with an enrollment verification letter within 48 business hours of receipt.
The SP2 ceremony will be available as a livestream. The link will be provided closer to the date.
Questions and concerns regarding all things SP2 graduation should be directed to SP2StudentLife@sp2.upenn.edu.
Alumni Weekend Events
Alumni Reception
Friday, May 17, 2024, 5:30pm – 8:00pm ET
Caster Courtyard
Jazz Brunch
Sunday, May 19, 2024, 12:00pm – 2:00pm ET
Caster Courtyard
SP2 Ceremony Livestream
SP2 Ceremony Livestream
A livestream of the SP2 ceremony will be available.
SP2 Graduation Application
University Graduation Application
All expected graduates are required to complete a University graduation application. Failure to apply to graduate may result in delaying degree conferral to another term.
The application is online at https://srfs.upenn.edu/student-records/GradApp.
Click on School of Social Policy and Practice to complete the correct application.
Graduation application deadlines for all SP2 graduate degree programs (MSW, MSSP and NPL) and the Clinical Doctorate in Social Work (DSW):
Fall 2022 Expected Graduates: November 1 to November 30, 2022
Spring and Summer 2023 Expected Graduates: February 1 to February 28, 2023
PhD students are required to follow the deadlines and instructions provided by Graduate Arts and Sciences. The application is available on the same website. PhD application deadlines are earlier then the deadlines listed above. It is the expected graduate's responsibility to complete their application before GAS's deadline. For more information about graduation for PhD students, visit https://provost.upenn.edu/graduate-degrees.
If you have questions and concerns regarding applying to graduate and/or degree eligibility, please contact the SP2 Registrar.
Academic REgalia
Academic Regalia
Academic Regalia (cap and gown) is required for all participating in the University Commencement ceremony and can be purchased or rented from the Penn Bookstore in the spring. Detailed information will be provided in early spring and from the Penn Bookstore. For planning purposes, students should note that purchase cost for master's regalia was $87 last year. Purchase cost for doctoral regalia varies depending on fabric choices, etc.
Degree & Diploma Information
Degree Information
Degree Conferral
Degrees are officially conferred by the SP2 Registrar 3 to 4 weeks after grades are submitted for the student's graduation term. Students will receive a detailed email from the SP2 Registrar when their degree has been formally applied to their student record.
Degree Conferral Dates by Term:
Fall 2022 – December 22, 2022
Spring 2023 – May 15, 2023
Summer 2023 – August 5, 2023
Questions and concerns regarding degree conferral should be directed to the SP2 Registrar.
Degree Verification
Official transcripts are handled by the Office of the University Registrar, not by individual schools. Graduates are strongly encouraged to review their official transcript online via Path@Penn to confirm that their graduation has been posted prior to ordering an official transcript. Details on how to order and the cost of an official transcript are available online.
If you require a form or letter(s) verifying your degree, please contact the SP2 Registrar directly for assistance.
Diplomas
Diplomas are handled by the University Secretary's Office, not by individual schools. Diplomas will be mailed approximately 8-10 weeks following the official degree conferral date (i.e., the date appearing on your diploma). Your diploma will be mailed once your degree has been posted by your school and if you are in good financial standing. You can confirm that your degree has been posted by logging into Path@Penn. If your degree has not been posted, you should contact your school.
Additional details including information on CE-Diplomas are available on the University Secretary's website.
Questions and concerns regarding diplomas should be directed to diplomas@pobox.upenn.edu.
After Graduation
After Graduation
Email
Your O365 email account will auto-disable 60 days after graduation (this is not the day of your graduation ceremony). We suggest you back up any emails and files you wish to retain prior to graduation. There is no long-term archiving of O365 accounts, so all emails and files on OneDrive will be purged.
You are able to set up an alumni account at MyPenn (formerly called Quakernet). Please go to www.alumni.upenn.edu and select MyPenn. For further information, please contact Penn Alumni Relations.
Canvas
PennKeys do not expire, so you can still log into Canvas after you graduate with your PennKey username and password.
Although graduated students retain access to Canvas indefinitely due to PennKeys not expiring, access to particular Canvas sites depends on two-factors:
A Canvas site is retained in the University of Pennsylvania's Canvas environment for five years from the term during which its associated course was offered. Once five years have passed since a Canvas site was active, that site may no longer be available.
Faculty may choose to enable a setting that completely prevents students from accessing a Canvas site after a term ends. Students no longer have access to a Canvas site to which this setting is applied. If a student needs access to content in a Canvas site that is no longer available, they should email their instructor to request to have this content shared outside Canvas.
Additional information can be found online.
Past Graduation Speakers
Past Commencement Speakers
2019
DeRay Mckesson
Civil Rights activist, podcaster, and support of the Black Lives Matter movement
2018
Tarana Burke
Social Justice Advocate and Founder of the "Me Too" Movement
2017
Tamron Hall
Award-winning Journalist
2016
Ari Shapiro
Host of NPR's All Things Considered & Award-Winning Journalist
2015
Benjamin Jealous
Former President and CEO of the NAACP
2014
Nikki Giovanni
World-renowned poet, writer, commentator, activist, and educator
2013
Sister Mary Scullion
President and Executive Director, Project H.O.M.E.
2012
Congressman Patrick J. Kennedy
Former United States Representative for Rhode Island
2011
Ambassador Andrew Young
Former United Nations Ambassador and Mayor of Atlanta
2010
Vice President Joseph R. Biden, Jr.
Vice President of the United States
Contact Us
Andrea M. Porter, MLA
Director of Student Information & Registrar
215 898 5548
Questions about Commencement
Office of Student Affairs