News Details
Youth Matters: Philly Gives Youth Instant Access to Resources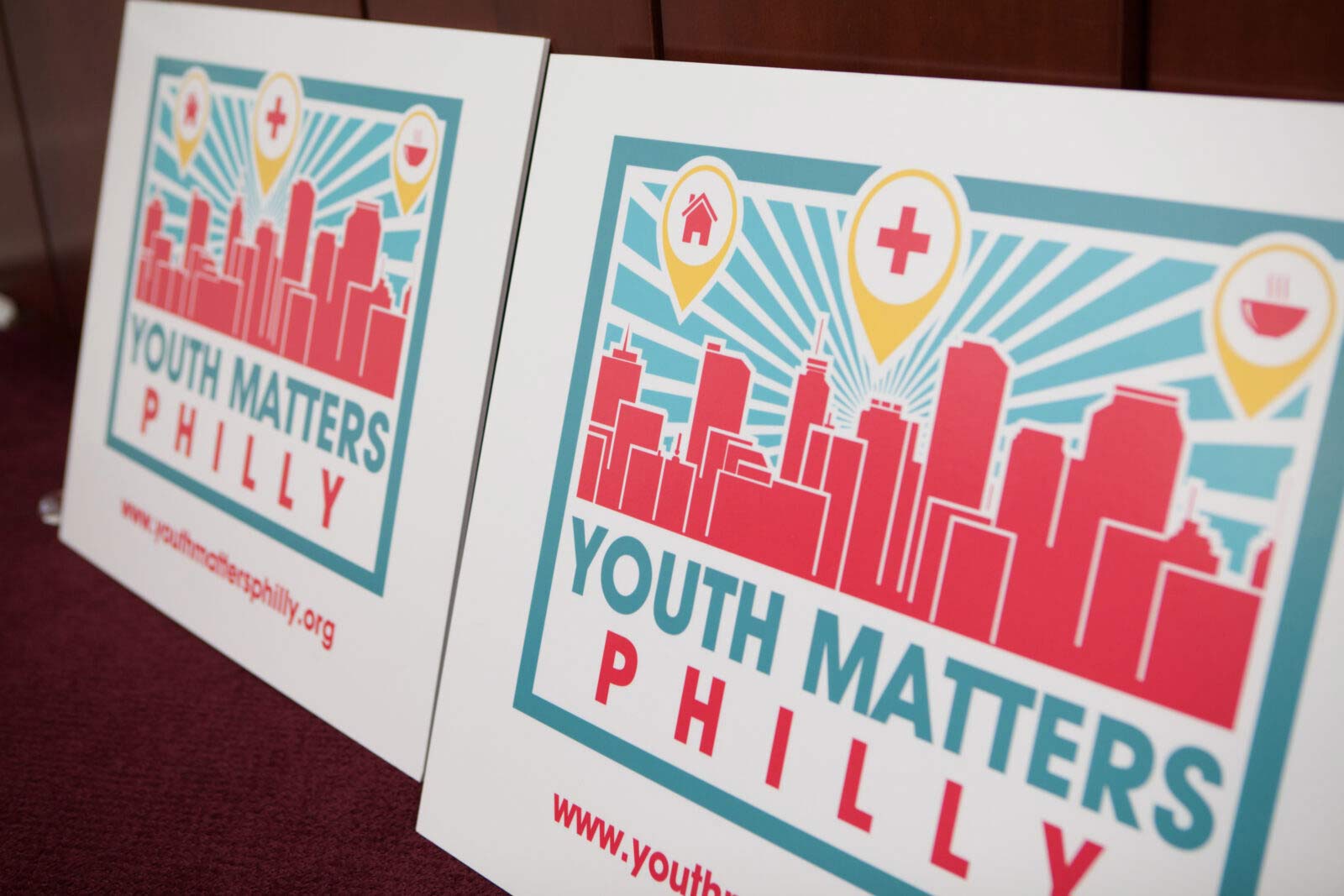 Photography by: Michael Scott Whitson
Faculty & Research
05/11/18
The internet is not just used for shopping and social media. Fortunately, it is also being utilized to make the world a little less scary for those who may feel alone and isolated. This is especially important for the most marginalized and vulnerable youth, like those who have aged out of foster care and may be in desperate need of resources, like something to eat, a safe place to sleep or crisis services. A new app, Youth Matters: Philly, is putting a comprehensive database of resources directly in one's hand, allowing individuals to access critical services 24/7.
The idea behind Youth Matters: Philly is simple; streamline and provide instant access to resources, so youth can find what they need immediately. Collaboratively designed by Johanna Greeson, PhD, from SP2, tech incubator Hack4Impact, undergraduate students from the Penn School of Engineering and Applied Science, and Philadelphia's Juvenile Law Center, the impetus was the desire to leverage the power of technology for "doing good" as well as finding a better way to reach youth in need than the outdated pamphlets that often litter tables at social service agencies. Coinciding with the start of National Foster Care Month, Youth Matters: Philly was launched in May 2017 and debuted with more than 350 resources and services aimed at youth from ages 14 to 26, including the hours, contact information, and locations for each listing.
Here is how it works. The Youth Matters: Philly app allows youth to easily navigate a complex web of providers and relevant services in a format that is most accessible to them. Services can be located through a map function that allows youth to find out which resources are available and nearby. The app lets users text details about a resource to themselves or others can be viewed on multiple platforms and includes advanced search features for further customization. For example, young people can seek resources for education opportunities or find out where to get health insurance. Lesbian, Gay, Bisexual, Transgender, Queer, Intersex and Asexual (LGBTQIA) youth can find safe and judgment-free places to talk or discover housing opportunities targeted to them.
"When saved to a mobile phone, the app becomes a vital and immediate information portal to a webpage with maps and an array of important information for accessing resources. If a young person is experiencing homelessness, he or she can use the app to find the name and number of a nearby shelter," Johanna said.
"Youth Matters: Philly is important because there are lots of homeless youth in the city of Philadelphia, and we do often have access to technology," said Anthony Simpson, who knows firsthand the importance of technology. Anthony participated in the focus groups during the development process for the app and is a current employee and advocate of Youth Fostering Change at Juvenile Law center. He is also a formerly homeless youth. "Why not be able to use technology to locate things we need, like actual resources and programs? For one youth, it could be a matter of life and death. How great would it be for a youth with limited access to food and shelter to be able to easily locate a shelter or a food bank in their area. It would be amazing."
Johanna believes that Youth Matters: Philly aligns beautifully with SP2's vision, because it taps all three of its areas: social innovation, impact and justice. "It also is an example of contributing to the advancement of more effective, efficient and humane human services. Our app is a prime example of how we must be working together, across sectors, to address the pressing social issues of our time," she said. "We brought together academia, tech, community partners, local government, and the youth themselves to develop a solution that has the potential to improve the lives of the marginalized and vulnerable youth of Philadelphia."
When the app is launched, outreach began in earnest. SEPTA advertised it on the subway and select bus routes and the Juvenile Law Center staff trained youth service providers on how the app works. According to Johanna, the next phase was "to complete a preliminary evaluation study of the app and continue to discuss sustainability. In the next 5 years, we want the app to be fully sustainable, make sure it is updated regularly and replicate it in other Pennsylvania counties."
People
Johanna K.P. Greeson, PhD, MSS, MLSP

Associate Professor

Contact

office: 215.898.7540

fax: 215.573.2099

Email