News Details
SP2's Doctorate in Clinical Social Work Program highlighted by National Association of Social Workers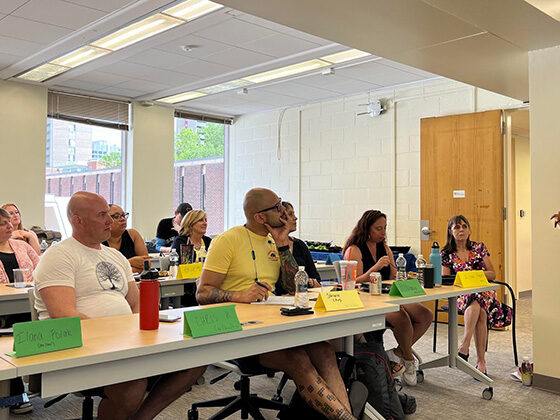 Authored by: Juliana Rosati
Photography by: Jeff Johnson-Curry
The Doctorate in Clinical Social Work (DSW) Program at Penn's School of Social Policy & Practice (SP2) is highlighted in the June/July issue of Social Work Advocates magazine, a publication of the National Association of Social Workers (NASW), the largest association of professional social workers.
The SP2 program is the nation's first social work doctorate focused exclusively on practice. In the article, "DSW 2.0: Revamped Advanced Social Work Degree Gains Traction," SP2 Professor Jacqueline Corcoran, director of the DSW Program, speaks about the program's mission of providing a clinically focused doctorate for advanced practitioners and notes the program's role in preparing students for leadership in health care settings.
In addition, current SP2 DSW student Gwendolyne Tuttle, clinical coordinator at the Cornerstones of Maine, reflects on the benefits of undertaking a dissertation and shares that she chose the program for its strengths in psychoanalysis and research.
READ THE FULL STORY FROM NASW'S SOCIAL WORK ADVOCATES MAGAZINE
People
Jacqueline Corcoran, PhD

Professor

Contact

office: 703.405.3254

fax: 215.573.2099

Email