News Details
SP2 Accomplishments & Updates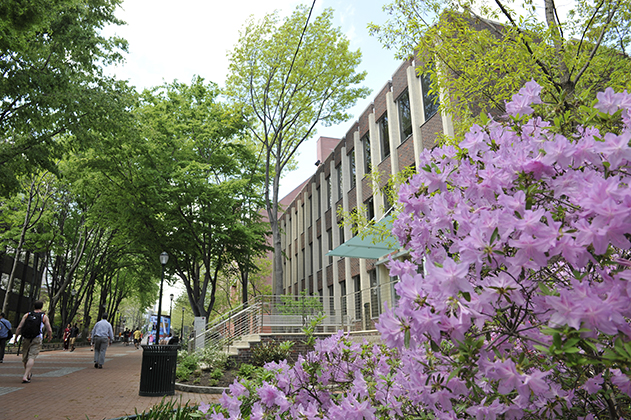 Authored by: Jessica Bautista
Faculty & Research, Student Life
08/19/16
Student, Staff and Faculty Accomplishments
Doctoral student Estella Williamson has been awarded a Council on Social Work Education (CSWE), Minority Fellowship Program (MFP) doctoral fellowship award for the 2016 – 2017 academic year. Estella is one of 24 Fellows (12 returning fellows and 12 new fellows) in this year's cohort of doctoral fellows.
The fellowship award is for doctoral social work students with a strong commitment to providing behavioral health services to underrepresented racial/ethnic minority populations. The award includes specialized training (in-person and virtual), a monetary stipend, and professional development supports.
Williamson began private practice in 2013 serving adults, older adults, couples, families, and people living with HIV/AIDS and other chronic illnesses; she specializes in treating mood and personality disorders, women's health issues, sexuality issues, and same-sex relational issues. She also serves as the assistant dean and director of field education in the School of Social Welfare at the University at Albany, SUNY.
Her past experience in social work leadership involved managing programs in child welfare, outpatient mental health and addictions, prenatal services, and HIV clinical and preventive care. Williamson's behavioral health research/services interest focuses on African American women and the degree to which depression and psychological distress affect decision-making in the engagement in high-risk behaviors for contracting HIV/AIDS. After completing her doctoral degree, Williamson plans to focus on educational leadership goals within schools of social work through teaching, service, and interdisciplinary work (clinical and administrative). She also plans to continue her research in HIV prevention for African American women. Williamson is licensed in the state of New York as an LCSW-R.
---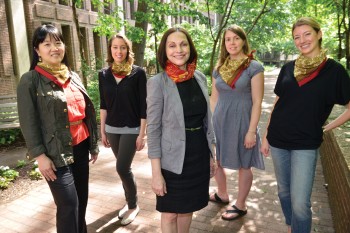 Femida Handy, SP2 professor and director of School's PhD program in Social Welfare, recently won the AOM Emerald Best International Symposium Award at the Academy of Management Conference this August. The symposium explored how non-profit organizations can become more meaningful through global philanthropy. Handy collaborated on the winning symposium with Lonneke Roza and Pamala Wiepking of the Rotterdam School of Management, Erasmus University.
The Academy of Management is an association for management and organization scholars worldwide, such as professors and PhD students from business schools. Its global community has around 20,000 members in 115 countries.
Handy's research and teaching focus on the economics of the nonprofit sector, volunteering, philanthropy, nonprofit entrepreneurship and micro-finance. She is the author of articles on all aspects of the nonprofit sector including international comparative scholarship on volunteering. She has co-authored and edited several books including The Palgrave Handbook on Global Philanthropy and is co-authoring a new book tentatively titled The Practice and Promise of Philanthropy in India.
---
Among her many laudable goals, Christina DeNard seeks to produce research that is accessible and useful to child welfare agency leaders and administrators. She also wants to improve the quality of services that children and families receive.
Now, DeNard – a doctoral candidate at the School of Social Policy & Practice (SP2) – has more of the tools and resources she needs to positively influence the lives of children and families, having recently received a Doris Duke Fellowship for the Promotion of Child Well-Being: Seeking Innovations to Prevent Child Abuse and Neglect.
More recently, DeNard co-authored an essay with SP2 assistant professor Antonio Garcia, MSW, PhD, for the SP2 Penn Top 10 initiative – www.PennTopTen.com. The essay – alongside an adapted animation and author interview segment – mindfully discusses the social service bureaucracy and the impact it can have on the safety of children.
Read more about DeNard and the Doris Duke Fellowship here.
---
New Staff
Helen Cheung is the new Associate Director of the Master of Science in Social Policy (MSSP) program.  Helen brings with her to SP2 a wealth of experience in academic administration.
A counselor by training, Helen was a University Guidance Counselor for high school students in Hong Kong and Associate Director of Career Services for arts and sciences students at Penn. Her passion for helping young people pursue work on social justice issues is what brought her back to Penn and to MSSP. During her time in Penn Career Services, she co-led campus initiatives to promote "careers in the common good" with a particular focus on the public sector. Helen's career has roots in Philadelphia's nonprofit community, where she was involved in resource development for social service organizations. Helen has a BA in Communication and Psychology, Minor in Urban Studies, and an MSEd in Psychological Services from the University of Pennsylvania.
---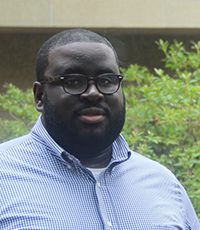 Jarumi G. Crooks has recently joined the Admissions Team the new Recruitment Specialist. He received his Bachelor of Arts in Multidisciplinary Studies from Cambridge College, and, prior to joining the admissions staff at SP2, he worked at the Harvard Extension School and the Harvard Graduate School of Education. Jarumi began his career as a Park Ranger and the Youth Programs Coordinator at the Boston African American National Historic Site and he remains passionate about history, including American Reconstruction, the Middle Passage and American abolition, and post-civil rights history.
---
Jessica Enright has joined the Field Center as the administrative coordinator, coordinating the center's daily operations and logistics for conferences, trainings, and events. Jessica earned her BA at Temple University and is a member of the Temple Women's Network as well as the Young Professionals Network in Philadelphia. Her prior experience includes facilitating event logistics for corporate investment symposiums and networking associations, and managing community engagement events in the Greater Philadelphia area.
---
Laura Baldasarre officially assumed her new role as Web / Strategic Communications Specialist in June 2016. Her primary responsibilities are to manage website content, provide graphic design services and communicate the School's mission, as it pertains to admissions and student recruitment. Laura previously worked as the School's Recruitment Specialist in the admissions office. She earned her M.S.Ed in Higher Education from Penn's Graduate School of Education and received her B.A. from Gettysburg College.
---
Actionable Intelligence for Social Policy (AISP) has welcomed both Matthew J. Hill as AISP's new Executive Director, as well as Kristen Smith as AISP's Senior Research Coordinator. Hill's academic research focuses on cities, urban revitalization and historic preservation in the U.S. and the Spanish-speaking Caribbean. He is interested in the role that integrated and spatial data can play in revitalizing struggling and historic neighborhoods. Prior to AISP, he served as the Associate Director and Sr. Research Fellow at the Center for Heritage & Society and the Dept. of Landscape Architecture and Regional Planning at UMass Amherst.
Smith brings with her four years of experience with major research studies. While an undergraduate at The University of North Carolina at Greensboro, she assisted with data collection and transcription for Triad Child Study. After receiving her B.S. in Human Development and Family Studies, Kristen took a job with Harvard University's Graduate School of Education, where she acted as a project coordinator for the Strategic Adolescent Reading Intervention.
---
SP2 Passings
We are sad to announce that SP2 alumna Sandra Holman Bacote, 75, passed away in June. The North Philadelphia native, formerly the regional director of the Pennsylvania Human Relations Commission, was known by many for her empathy and devotion to community. She spent much of her career working with African American organizations, women's rights groups, people with disabilities, and people who had endured age discrimination. Read the obituary here.
Another beloved SP2 alumna, Madelyn Patricia Noel, 76, passed away in July. Madelyn had an extensive career in several areas of social work — for decades, she worked at the Philadelphia City Office of Emergency Shelter Services, was a member of the National Association of Black Social Workers, and was a founding member of Community Program Developers Incorporated, a club that focused on generating funds to benefit those experiencing homelessness and poverty.