News Details
Phyllis Solomon becomes dean of research at SP2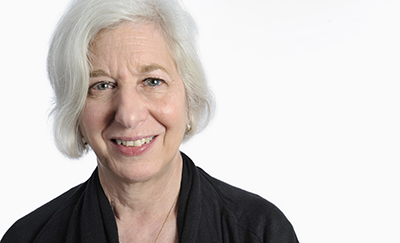 Faculty & Research
11/01/16
Dr. Phyllis Solomon, who is internationally known for her research on clinical services and service system issues around adults with severe mental illness, has been named the Associate Dean of Research at the School of Social Policy & Practice (SP2).
In this role – a previously vacant post that has been revived – Solomon will provide constructive, supportive, and encouraging feedback to students and junior faculty on their research.
"I am absolutely delighted to serve in the newly revived role as Associate Dean of Research and excited to take the lead in collaborating with students and faculty to enhance research opportunities at SP2," Solomon said.
Over the years, her work and interactions with scholars have been testimony to her commitment to being an innovative leader in research.
Solomon's studies are widely referenced and have been recognized by the American Association of Community Psychiatrists, U.S. Psychiatric Rehabilitation Association, and Society for Social Work and Research (SSWR).
Last year, the distinguished professor was invited to join the 2015 class of Fellows of the SSWR and was also ranked among 'best of the best' female academics in social work. She has also been named a Fellow of the American Academy of Social Work & Social Welfare for her accomplishments as a scholar and practitioner dedicated to achieving excellence in high impact work that advances social good.
In 2005, Solomon was the Knee/Wittman Outstanding Lifetime Achievement Award winner for having pioneered contributions in social work mental health, psychosocial rehabilitation and family education for caregivers of persons with serious mental illness.
Solomon has also won the University of Pennsylvania Provost Award for PhD Mentoring of Doctoral Students.
Just last year, Solomon delivered the Annual Sidney Ball Lecture at Oxford University. Furthermore, she has edited and co-authored 6 books including two on psychiatric rehabilitation and has over a 170 peer reviewed publications as well as more than 30 book chapters.
The list of Solomon's accolades and innumerable contributions to the field goes on, but the positive influence she has had on SP2's students since 1994 bears just as much repeating.
"Dr. Solomon is a bulwark of methodological rigor at SP2, ensuring that her work and the work of her collaborators, colleagues, and students meets an exceptionally high standard," said Dan Treglia, senior research fellow at SP2. "She has had a profound impact on my research and the work of countless PhD and DSW students."