News Details
School of Social Policy & Practice Professor Phyllis Solomon ranked among 'best of the best' female academics in social work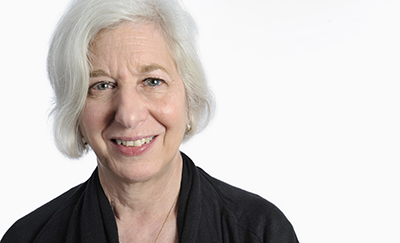 Authored by: Jessica Bautista
Photography by: Candace diCarlo
Faculty & Research
10/30/15
A recently published academic paper ranked School of Social Policy & Practice Professor Phyllis Solomon, PhD, among the top most cited female academics in social work.
Authors of the paper, entitled "Citation Impact of Women in Social Work: Exploring Gender and Research Culture," set out to answer one question: Who were the high impact female scholars in our top-ranked schools of social work.
Unsurprisingly to many, Solomon – internationally known for her research on clinical services and mental illness – came in at No. 10 out of an impressive list of 25 female scholars.
Earlier this year, Solomon joined the 2015 Class of Fellows of the Society for Social Work and Research (SSWR). Most recently, she was invited to deliver the Annual Sidney Ball Memorial Lecture on October 12 at Oxford University. She spoke on anti-deinstitutionalization and anti-institutionalization for persons with severe mental illnesses.
Solomon's work has also been recognized by the American Association of Community Psychiatrists, the U.S. Psychiatric Rehabilitation Association, the National Association of Social Workers, and SSWR. She has been a member of SP2's standing faculty since 1994.
"In sum, we applaud these 25 women for their exemplary leadership, scholarship, and research which has advanced the profession of social work for years to come," the authors explained. "All have overcome historical, systemic barriers and challenges and have not just 'negotiated them' but have leapt over them."
The complete list included prominent academics from other institutions with notable social work programs, including New York, Columbia and Boston universities. The authors specifically praised those on the list for having successfully established themselves despite the various well-documented challenges women face in academia.
Data analysis factored in the number of papers each scholar published, the amount of times they've been cited, as well as qualitative interviews with graduates from top-ranked schools.
"We deemed that these female scholars epitomized leadership and serve as role models for other aspiring female scholars in schools of social work," the study said. "In short, these were demonstrably 'the best of the best' female faculty in our profession in this study."