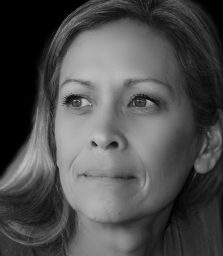 Melissa Essman, MSW, LCSW
Student, Doctorate in Clinical Social Work
Practice & Research Interests
Adults in pivotal life transitions
Millennial generation
Generational differences
Women in the workplace
Leadership
Development of self
Marital and parenting issues
Melissa Essman is currently a DSW candidate at the University of Pennsylvania, graduated from USC with an MSW in 2001, and from CSU Fullerton with a BA in Psychology and a minor in Health Promotion. Her dissertation research is focused on the Millennial Generation Adult population (born between 1981-1996) and the unique environment and challenges that have characterized the contexts in which they have developed their concept of self. Her research findings will be presented in an innovative format using documentary film as a visual method of scholarship.
Melissa maintains a full-time private practice as a Licensed Clinical Social Worker specializing in pivotal life transitions for adult individuals and couples and is a Gottman Certified Educator. She recently co-founded SEE Associates, a team that develops curriculum for documentary films to promote social justice and social activism through a social work education lens.
Melissa holds Faculty Emeritus status after 20 years of teaching at California State University, Fullerton. She is on the Visual Social Work Graduate Certificate Program faculty team at the USC School of Social Work. Visual Social Work introduces students to visual strategies for understanding and communicating about social problems at micro, mezzo and macro levels. Together with lead faculty members, she developed the first methodology in this exciting and integrative area of social work.
Contact
Email
About
Cohort
2021-2022
Advisors
Dr. Kathleen Hall & Dr. John L. Jackson
Department(s)
Current DSW Students
Related Links