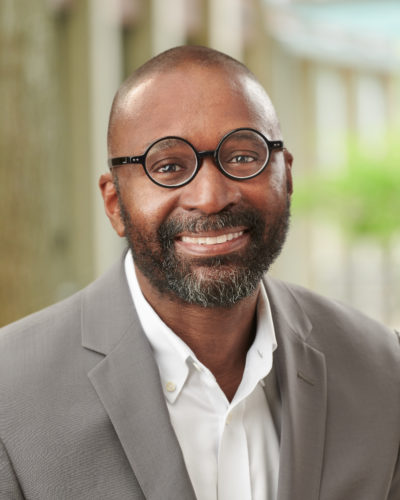 John L. Jackson, Jr., PhD
Richard Perry University Professor
Penn Integrates Knowledge (PIK) Professor
Dr. Jackson's research examines racial and class-based differences in contemporary urban environments, including a focus on how urbanites themselves theorize and deploy those differences in everyday interactions.
Dr. Jackson's scholarship uses ethnographic research methods to extend and expand Critical Race Theory as an analytical and explanatory framework for understanding contemporary social conflicts.
Dr. Jackson's work also critically explores how film and other non-traditional or multi-modal formats can be most effectively utilized in specifically scholarly research projects, and he is one of the founding members of CAMRA (www.camrapenn.org) and PIVPE, two Penn-based initiatives organized around creating visual and performative research projects—and producing rigorous criteria for assessing them.
Dr. Jackson's work also examines how contemporary urban religions are being mobilized to improve health literacy and health outcomes in poor and underserved communities around Philadelphia and all across the world.
Contact
Phone
office: 215.898.5512
fax: 215.573.2099
Address
3701 Locust Walk, Caster Building
Philadelphia, PA 19104-6214
About
Department(s)
Standing Faculty
Related Links
https://pikprofessors.upenn.edu
Research
Books
Televised Redemption: The Media Production of Black Muslims, Jews, and Christians, co-written with Carolyn Rouse and Marla Frederick, New York University Press (under contract).
Impolite Conversations: On Race, Class, Sex, Religion, and Politics,co-written with Cora Daniels, Atria Books [Simon and Schuster imprint], (forthcoming, September 2014).
Thin Description: Ethnography and the African Hebrew Israelites of Jerusalem, Harvard University Press, 2013.
Racial Paranoia: The Unintended Consequences of Political Correctness,Basic Civitas, 2008.
Real Black: Adventures in Racial Sincerity,University of Chicago Press,2005.
Harlemworld: Doing Race and Class in Contemporary Black America, Univ. of Chicago Press, 2001.
Film
Executive Producer, Director, Bald as I Am: Life, Love and Alopecia (Non-Fiction). To be completed in Fall 2014.
Co-Producer, Co-Director, Editor, Bad Friday: Rastafari After Coral Gardens (Non-Fiction)Distributed by Third World Newsreel. COMPLETED
Partial list of screenings:
•Paddington Arts Center, London, England, July 2013
•Robben Island Museum, Cape Town, South Africa, July 2013
•University of Puerto Rico, April 2012
•Rutgers University, March 2012
•York University, March 2012
•Caribbean Creativity Festival, Amsterdam, February 2012
•San Diego Black Film Festival, January 2012
•Scribe Video Center, Philadelphia, December 2011
•Reggae Culture Salute, Brooklyn, November 2011 (New York City Premiere)
•Hollywood Black Film Festival, October 2011
•CUNY Graduate Center, October 2011
•Trinidad and Tobago International Film Festival, September/October 2011
•Duke University, September 2011
•Bob Marley Museum, Kingston, Jamaica (Premiere), June 2011
•Caribbean Studies Association Meetings, Curacao, June 2011 (Preview)
•Human Rights Film Festival, University of Virginia, April 2011 (Preview)
•Yale University, Caribbean Studies: Prisms and Practices, April 2011 (Preview)
•University of Pennsylvania, September 2010 (Preview)
•Haverford College, September 2010 (Preview)
•University of the West Indies, Rastafari Studies Conference, August 2010 (Preview)
Producer, African-Americans and the Bible (Non-Fiction) COMPLETED
Producer, Divided We Stand, a 90-minute, 16mm Film (Fiction) COMPLETED
• Second Best Feature: Black Filmmakers Hall of Fame Festival, Oakland, 1998
• Official Selection: The 7th Annual Pan-African Film Festival, Los Angeles, 1999
• Third Prize, Best Feature: The Hollywood Black Film Festival, Los Angeles, 1999
Producer, The Sight, a 15-minute, 16mm Film (Fiction) COMPLETED
• Official Selection: Martha's Flava Fest Film Festival, Martha's Vineyard, 1998
Producer, Stompin' Down at Suga Love's, a 20-minute, 16mm Film (Fiction) COMPLETED
• Official Selection: Rotterdam International Film Festival (Amsterdam), 2000
• Official Selection: Raindance Film Festival (London), 2000
Co-Writer, -Producer, -Director, Get it Together, a 30-minute video (Non-Fiction) COMPLETED
• Audience's Choice Award, Black Producers' Consortium, 1993
• Silver Apple Award, National Education Film and Video Festival, 1993
• Best Student Documentary, North American Assoc. of Environmental Educators, 1993