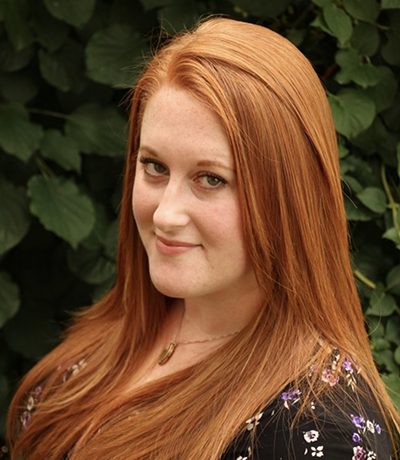 Gwendolyne Tuttle, MSW, LCSW
Student, Doctorate in Clinical Social Work
Practice & Research Interests
Mentalization Based Therapy
Psychoanalysis
Psychodynamic Psychotherapy,
Personality Disorder
Attachment
Sex Positive Education
Inclusive Sex Positive Sex Education
Hidden Racial Bias in therapy and supervision
The experience of microagressions for BIPOC with BPD
The correlation between Epistemic Trust and other mechanics of therapy
Gwendolyne is a Licensed Clinical Social Worker currently completing residency in the Doctorate of Clinical Social Work program at University of Pennsylvania. Gwen is a certified Mentalization Based Therapy Practitioner, having completed advanced training and supervision with Anthony Bateman, MA, FRC Psych and Peter Fonagy, PhD through the Anna Freud Centre, and with Lois Choi Kain, MEd, MD and Brandon Unruh, MD at McLean Hospital. She is currently pursuing certification as a Mentalization Based Therapy Supervisor through the Anna Freud Centre.
Gwendolyne specializes in treating personality disorders with an emphasis on personality organization, and systems of attachment. In addition to serving as the Clinical Coordinator for Cornerstones of Maine, Gwendolyne frequently presents on topics including Mentalization Based Treatment, and the importance of Sex Positive Education at conferences including NATSAP, NASW, APA Society for Psychanalysis and Psychoanalytic Psychology, and the Canadian Psychological Society's annual international conference. Gwendolyne has served as the Director of Mental Health Services for Catholic Charities Support and Recovery Services, and has provided supervision for new clinicians seeking licensure, and sat on the Board of Directors for Shalom House, Inc.
Gwendolyne has completed practicums in Oncology Social Work at Mercy Oncology and Outpatient Psychiatry at McGeachey Hall, Maine Medical Center. When not practicing, Gwen has dabbled as a stand-up comedian and ran for the Maine House of Representatives in 2012.
Contact
Email
About
Pronouns
she/her/hers
Cohort
2022-2023
Advisor
Department(s)
Current DSW Students
Related Links