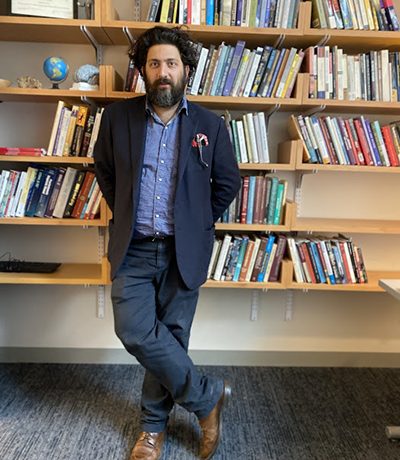 Carter J. Carter, PhD, LICSW
Lecturer, DSW Program
Carter is a clinical social worker, psychotherapist, scholar, and activist. He is a lecturer in the DSW program at SP2, where he teaches Clinical Theory 1 (the psychoanalysis course), and supervises doctoral student dissertation research in the general areas of psychoanalysis and psychodynamic clinical practice, case-based qualitative methods, and race. He is also Affiliated Faculty in the Program for Psychoanalytic Studies. Outside of Penn, Carter serves as Assistant Professor of Clinical Psychology at the Massachusetts College of Liberal Arts, a public liberal arts college serving predominantly low-income and first-generation rural students; he is a proud member of the teachers union.
All Carter's work is grounded in psychoanalysis, in both its clinical and critical theoretical applications. As an academic, he studies the relationship between Whiteness, aggression, and character development, and ways in which aggression animated by Whiteness expresses itself in different contexts, from school shootings to workplace discrimination. Carter's activist work, which includes advocacy against discrimination within the psychoanalytic profession as well as work around Afghan refugee resettlement, is in part an effort to address the consequences of aggression and violence animated by Whiteness. This advocacy work was recently recognized with the 2023 Diversity Award from APA Division 39 (Psychoanalysis and Psychoanalytic Psychology), where Carter has served in a variety of leadership roles.
Carter maintains a part-time private practice in psychoanalytic psychotherapy and clinical supervision, with an emphasis on working with fellow queer people of color. He lives on a working farm in Western Massachusetts with his family and a variety of unruly animals, and writes the recipe column for the local newspaper.
Contact
Email
About
Pronouns
any and all
Department(s)
Faculty | Lecturers | Part-time Lecturers
Program(s)
DSW