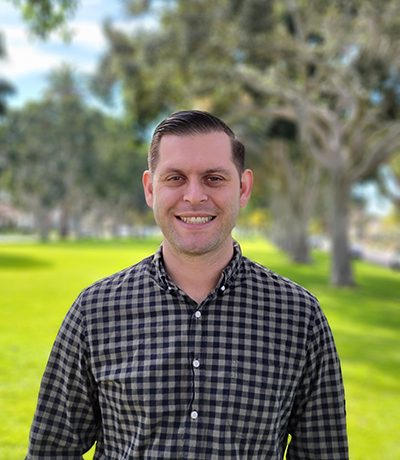 Dylan Moore, MSW, LCSW
Student, Doctorate in Clinical Social Work
Practice & Research Interests
Military culture and mental health
Military transition
Student veterans experiences
University counseling services
Dylan Moore is a DSW student at the University of Pennsylvania. Dylan earned his Master of Social Work degree from University of Southern California in 2017, with a focus on mental health and military social work. Dylan is currently employed as a Clinical Instructor at University of Southern California. Dylan is a Licensed Clinical Social Worker in California and owns a small private practice where he treats adults with depression, anxiety, and trauma.
Prior to his current roles, Dylan worked as a psychotherapist at California State University, Los Angeles, where he worked in the student health center. He also worked as a psychotherapist at the Los Angeles Air Force Base, where he provided support to military personnel and their families. Dylan has also worked with the Department of Veterans Affairs, where he provided counseling and support to veterans experiencing homelessness.
Dylan's dedication to social work and mental health advocacy stems from his own experiences as a former United States Marine Corps Reserve veteran from 2007 to 2014. Dylan went on a combat deployment to Helmand Province, Afghanistan from 2009 to 2010. Through his work, he hopes to create a more supportive and understanding environment for veterans and individuals struggling with mental health challenges.
When he's not working or studying, Dylan enjoys spending time with his family and friends, playing the latest video games, and exploring new technology.
Contact
Email
About
Pronouns
he/him
Cohort
2022-2023
Department(s)
Current DSW Students
Related Links