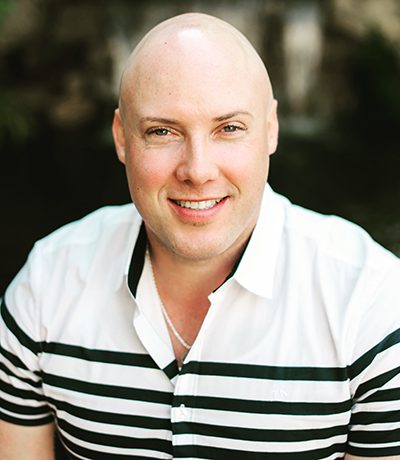 Chris Burner, LCSW, SEP, MDIV
Student, Doctorate in Clinical Social Work
Practice & Research Interests
Psychoanalysis amongst LGBTQIA+individuals
Chris is a Licensed Clinical Social Worker (LCSW, NC# C013216), Somatic Experiencing Practitioner® (SEP), and NARM® Master Therapist. Chris holds two master's degrees: a Master of Social Work (MSW) from the University of North Carolina at Chapel Hill (UNC-CH) and a Master of Divinity (MDIV) from Duke University. He is currently working towards his Doctorate in Social Work (DSW) from the University of Pennsylvania.
Chris specializes in Spiritual Response Therapy (SRT); Somatic Experiencing®; the Neuroaffective Relational Model (NARM®); Transforming Touch®; and Somatic & Attachment-Focused (SAFE) EMDR. Those who could potentially benefit from his style of work are individuals who long to have a more affirming and validating relationship to their selves; those who desire to process trauma on a holistic level; and individuals who struggle with disconnection to themselves and others. Chris also works for the NARM Training Institute and the Somatic Experiencing International Institute as a training assistant in their professional training programs. He is also studying to become a Jungian analyst.
Chris has a private practice in Durham, North Carolina, where he primarily works with developmental, relational, and shock trauma. He is married to his husband, Eli, and lives with Kingsley, their dog, and Apollo, their cat.
Contact
Email
About
Pronouns
he/him/his
Cohort
2022-2023
Advisor
Department(s)
Current DSW Students
Related Links