Earn an MS in Nonprofit Leadership
The world deserves better leadership. Why not start with you?
Advance your career and take charge as a leader in the nonprofit sector.
Get access to the power of an Ivy League education and a world-class network, from anywhere – with the online or on-campus Master of Science in Nonprofit Leadership (NPL) at the University of Pennsylvania School of Social Policy & Practice (SP2).
Join a global Ivy League network.
Learn from top researchers & experienced practitioners.
Elevate your career through hands-on mentoring with sector leaders.
Program Overview
Full-time (10 months) or part-time (2.5 years)
Flexible online, on-campus, or hybrid modality
GRE not required
Scholarships available
Who should apply?
Nonprofit professionals preparing for leadership
Social entrepreneurs
Professionals looking to shift careers to the nonprofit sector
Build the Skills & Knowledge You Need
Choose courses that are most relevant to your career path:
Volunteer Management
Leadership
Social Entrepreneurship
Nonprofit Governance
Philanthropy & Fundraising
Finance
Ethics
Branding & Marketing
Program Evaluation
and more.
Important Dates
Early application deadline: December 1st
Regular application deadline: February 1st
Program start: August
Maximize Your Experience
While you master nonprofit leadership, consider pursuing one of seven dual degrees or three certificate programs in health, education, social work, social policy, law, LGBTQ, or environmental studies.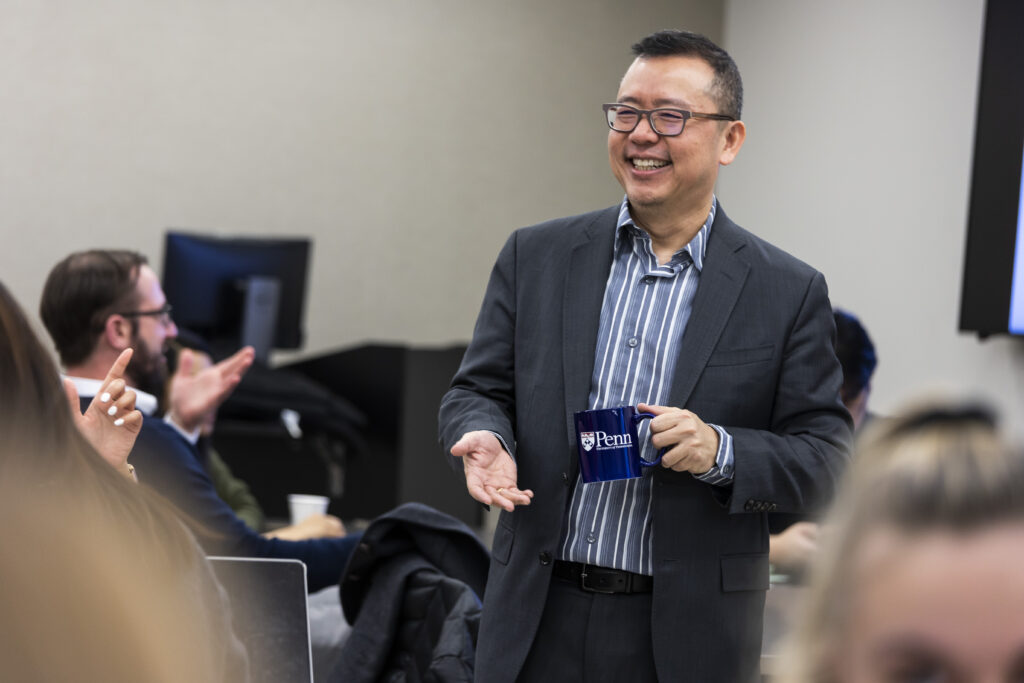 World-Class Faculty
Our faculty are expert educators, researchers, and practitioners, drawing on decades of experience in areas such as philanthropy, the role and effects of new media on nonprofit organizations, ethical dilemmas that arise in nonprofits, and management and leadership challenges in social enterprises.
Flexible completion options—full-time (10 months) or part-time (2.5 years), on-campus or online—mean you can keep working while enrolled
Program can be tailored to your interests through interdisciplinary electives throughout Penn
A diverse global alumni network
On-Campus Full Time
On-Campus Part Time
Online Full Time
Online Part Time
Leadership Practicum
The Leadership Practicum enhances your understanding of leadership in nonprofits and social enterprises and fosters a commitment by nonprofit leaders to cultivate the next generation of transformative leaders. You'll witness leadership in action and benefit from individual mentoring and leadership development.
Ready to join the NPL community?
Learn More & Get Updates
Want to learn more about the MS in Nonprofit Leadership program? Please access the form below to get email updates about application deadlines, info sessions, and other opportunities to help you decide if this program is right for you.