News Details
MSSP Program Welcomes Visiting Professor Denise Ferreira da Silva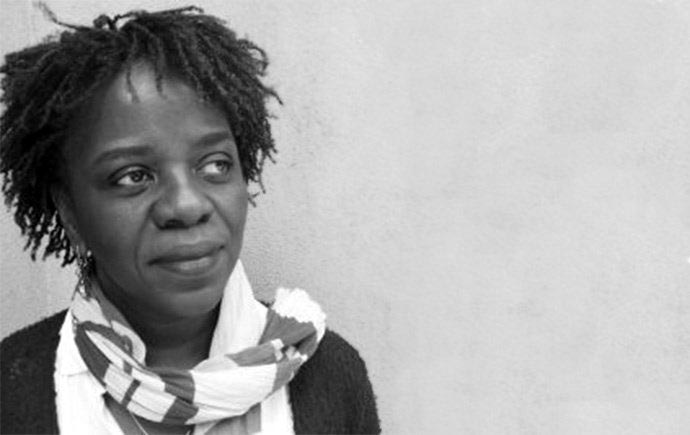 Authored by: Alina Ladyzhensky
Faculty & Research, Student Life
12/21/20
The Master of Science in Social Policy (MSSP) program at Penn's School of Social Policy & Practice (SP2) will be welcoming Dr. Denise Ferreira da Silva, an internationally renowned radical Black feminist, academic, and artist, as a Visiting Professor for the Spring 2021 semester.
During her visiting professorship, Ferreira da Silva will teach an online course entitled Data, Decision, Death: Security, Raciality, and Policy during the COVID-19 Global Pandemic (thus far), which aims to consider how security and raciality map onto the policy decisions made during the early moments of the COVID-19 pandemic in the United States. While offered within the MSSP program, the course will be open to all SP2 students, as well as the broader Penn community. Ferreira da Silva will also give a lecture as part of the interdisciplinary speaker series, Control Societies: Technocractic Forces & Ontologies of Difference, on January 19, 2021.
A professor and director of the Institute for Gender, Race, Sexuality and Social Justice at the University of British Columbia, Vancouver, Ferreira da Silva is an academic and practicing artist whose work addresses the ethico-political challenges of the global present. She is the author of Toward a Global Idea of Race (University of Minnesota Press, 2007) and A Dívida Impagavel (Oficina da Imaginaçāo Política and Living Commons, 2019), among other publications, including articles published in leading interdisciplinary journals such as Social Text, Theory, Culture & Society, Social Identities, and others. Her artistic works include the films Serpent Rain (2016) and 4Waters-Deep Implicancy (2018), in collaboration with Arjuna Neuman; and the relational art practices Poethical Readings and Sensing Salon, in collaboration with Valentina Desideri. She has exhibited and lectured at major art venues including the Pompidou Center, Whitechapel Gallery, Guggenheim, and The Museum of Modern Art.
"Denise Ferreira da Silva is one of the leading radical Black feminists of our time. Her work has transformed the way we think about and understand postcolonial logics of raciality as well as politics of difference and inclusion. Engaging philosophy and cultural theory, her work examines the violent materializations of post-Enlightenment formations of the subject in science, the law, and governance while also engaging in a radical rethinking of blackness and alternative poethical (i.e., political-ethical) practices," said MSSP program director Ezekiel Dixon-Román, PhD. "We are incredibly honored and excited to have her join the SP2 community as a Visiting Professor this Spring 2021 and teach in the MSSP program."