News Details
Alumni Q&A | Dr. Javier Garcia-Perez, MSW'17, NPL'17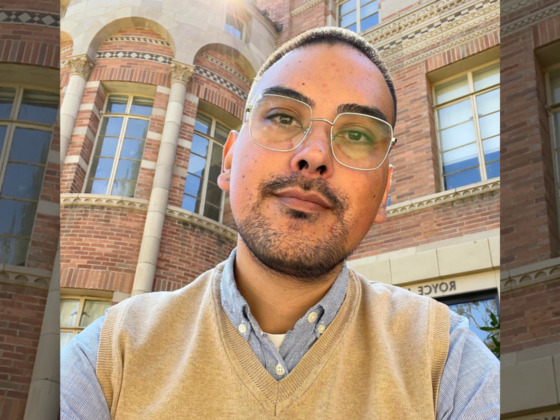 Authored by: Carson Easterly
SP2 alumnus Dr. Javier Garcia-Perez, MSW'17, NPL'17, is a postdoctoral fellow at Penn's School of Social Policy & Practice (SP2). He is an interdisciplinary, intersectional, and community-centered researcher focused on improving the quality of life for the LGBTQ+ and Latinx community across the lifespan. As a postdoctoral fellow, Dr. Garcia-Perez will work with Dr. Desmond Patton in the SAFElab to better understand the mechanisms of violence, joy, and grief online and will also work with Dr. Tamara Cadet and her team to gain a deeper understanding of health promotion activities for underserved and underrepresented populations. 
Why did you choose to come to Penn and SP2 as a student?
SP2 emphasizes social justice and equity, focuses on social innovation and impact, and encourages interdisciplinary thinking and collaborative work to tackle some of society's biggest problems. This aligns with my own views and desire to create work that is impactful and meaningful. A problem cannot be approached from one perspective or from one person; it requires innovative thinking, innovative solutions, and collaboration across all areas of our society.
When did you first know that you wanted to be involved in social justice work? Why?
While I have always been devoted to and driven by social justice work, it was not until I served as an after-school program director for the Thurgood Marshall Academy for Learning and Social Change that I was able to make the connection and find my own career path. My experience at that middle school in Harlem, NY, taught me about students' social-emotional needs, numerous educational disparities, and the difficulty of financial disparities. This experience gave me insight into real social problems facing youth, and it showed me what I could do to better support my community. That is why I specifically pursued a dual degree through SP2's Master of Social Work and Nonprofit Leadership programs.
What did you like the most about your experience at SP2? What would you consider the key takeaways?
My experience at SP2 was a pivotal moment in my career trajectory. The collaborative environment, rigorous coursework, dedicated faculty, and staff all shared a similar goal to produce innovative thinkers that could change society for the better. This environment allowed me the freedom to think critically and to engage with challenging problems with my peers and with faculty. My key takeaways from SP2 have truly been the ability to think outside of the box and the encouragement to find solutions that are community-centered and viable.
What led you to your current position as a postdoctoral fellow at SP2?
While I was a student at SP2, several faculty members and instructors encouraged my desire to pursue research. This support led me to apply to a PhD program in social welfare at UCLA. The lessons I learned at SP2 helped me identify my research focus and my approach to innovation and community-centered work. When the opportunity to return to SP2 presented itself, I felt it was a full-circle moment.
What professional accomplishments have been most meaningful to you, and why?
I am extremely proud of everything I have been able to accomplish throughout my career. However, my most meaningful accomplishment to date has been graduating from UCLA with a PhD in social welfare. There are not many people that look like me or come from my background — a first-generation, queer, Latinx child of immigrant parents — who have the opportunity to pursue higher education, especially a doctoral degree. This accomplishment allows me to focus on research that is meaningful and impactful for minoritized communities who are often not addressed in research.
What are you looking forward to in your career, and how do you think your SP2 experience has impacted or will impact your professional path?
As a postdoctoral fellow at SP2, I am looking forward to producing rigorous community-driven and community-centered research. SP2 gave me the tools to think critically and develop a research plan that focuses on some of the biggest issues facing our society. My time at UCLA developed my research skills and prepared me to embark on my research path. Returning to SP2 as a postdoctoral fellow is an amazing opportunity to work in an environment that values my work and contributions and creates a space for innovation and collaboration.
People
Javier Garcia-Perez, PhD, MSW

Postdoctoral Fellow

Contact

Email

Desmond Upton Patton, PhD, MSW

Brian and Randi Schwartz University Professor

Contact

Email

Tamara J. Cadet, PhD, LICSW, MPH

Associate Professor

Contact

office: 215.898.5501

fax: 215.573.2099

Email