News Details
Active Duty Military Social Workers Join the Penn DSW Student Ranks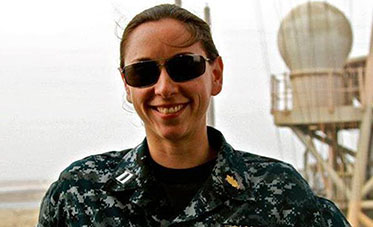 The demands and transience of military life make it challenging, if not impossible, for active duty military personnel to pursue an advanced degree. With the DSW program's online, hybrid distance format, military social workers have been able to join the Penn SP2 community from wherever they are, without disrupting the critical work they do for their country.
"The Navy gave me skills and opportunities that I would not have had in my civilian life," says Jennifer Ayers, a current DSW student. "Once a Sailor, always a Sailor at heart & in spirit.  As I embark on a new adventure with this DSW program, I am excited to add to the body of knowledge around the Surface Navy and the unique challenges that are presented to our Sailors and their families."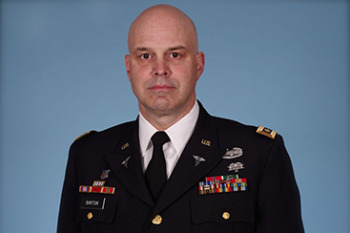 For DSW student Richard Burton, formerly active duty and currently civilian military, pursing doctoral work at Penn was an opportunity of a lifetime. "Prior to retirement from active duty, it would have been great to have had this distant learning platform available, it is well positioned to support the military lifestyle. As an Army civilian social worker, the program's well-balanced curriculum has advanced my abilities to regularly apply theory and research to my work. The program's utilization of a cohort fosters camaraderie and the availability of Yellow Ribbon funding combined with the Post 9/11 GI Bill makes it affordable; it has been challenging, but has been well worth the time and effort invested."
Civilian military social work students work in a variety of settings across the country—from the Veteran Affairs system, to the Wounded Warrior Clinic Networks, to other agencies that provide services to the military and Veterans community and their families.
SP2's commitment to military social work extends even further. DSW Cohen Veterans Network Fellows receive funding for dissertation research on military topics. The dissertations produced by our students add valuable contributions to the military social work knowledge base.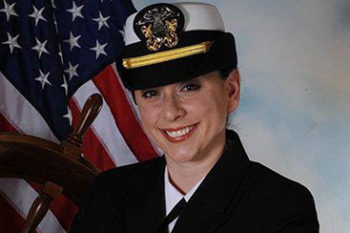 The DSW program proudly accommodates our military social work students and graduates, who bring a wealth of knowledge and experience that enriches the learning for everyone in the Penn DSW community.