News Details
What's New at SP2?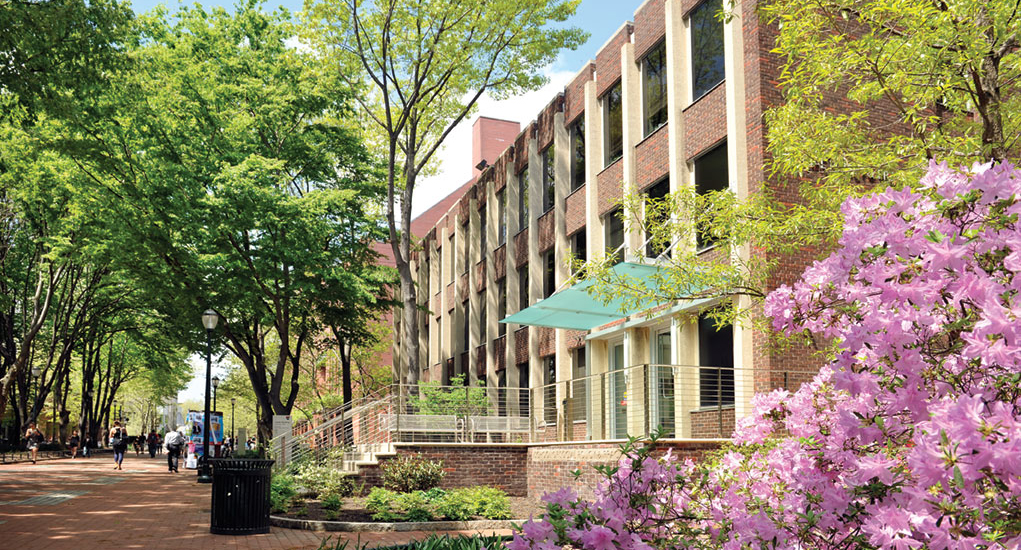 Faculty & Research, Student Life
01/20/16
There's always something new happening in the SP2 community. Here are just a few of the recent accomplishments and changes that have taken place among our faculty, staff and students. Want to submit an SP2 update? Send us an email.
Faculty Accomplishments
Dennis Culhane, PhD, recently published a book – Actionable Intelligence: Using Integrated Data Systems to Achieve a More Effective, Efficient, and Ethical Government – alongside John Fantuzzo of Penn's Graduate School of Education. Authors of the book present a new approach to promoting more effective, efficient, and ethical intergovernmental decision making and problem solving—a system they refer to as actionable intelligence for social policy (AISP). Actionable Intelligence (AI) is neither data nor research, although it involves both.
"This book offers a new vision for social policymaking, by which government, researchers, and community stakeholders can come together around data and evidence, to reshape more effective responses to the nation's social problems," Culhane said. "At the center, are integrated data systems, which provide a picture of the whole person, through a longitudinal and multisystem perspective. Ready access to these data systems, the basics of which are detailed in the book, make it possible to test social innovations in nearly real time, producing actionable intelligence to stakeholders."
The Brookings Institute published a Q&A piece on Culhane and the AISP program this week. Read the full story here.
---
Congratulations to Ezekiel Dixon-Román, PhD, on recently being approved for tenure by Penn's Office of The Provost. Dixon-Román, an assistant professor, joined SP2 in 2008 and focuses on the sociology of education, cultural studies, quantitative methods and public policy. Read more about Dixon-Román here.
---
Lina Hartocollis, PhD, Jerri Bourjolly, PhD, and Roberta Iversen, PhD, have been included in Bryn Mawr's School of Social Work and Social Research's "100 Distinguished Alumni." All those on the list were nominated by peers and colleagues for their accomplishments and dedication to the service of others. Congratulations to all three.
---
Congratulations to Emeritus Professor Richard J. Estes, PhD. Among his many accomplishments, Dr. Estes was recently honored as a pioneer in international social development and in the formation of the Consortium for Internal Social Development (CISD) last year. Estes is also on track to completing a book in 2016 – Human Well-Being: The Untold History (with M. Joseph Sirgy, Virginia Tech, Virginia), (Dordrecht NL & Berlin: Springer). Read more about Estes here.
---
Last month, Global Philadelphia Association celebrated its fifth anniversary by holding a Global Ideas Summit and Awards Ceremony. The event honored the first "Globy" Award recipients for being active ambassadors of global thought in Philadelphia. These leaders made significant contributions to the Philadelphia region and its international heritage and structure through their respective fields. The honorees included Anastasia Shown, SP2 alum & lecturer and Community Outreach Consultant for the South Asia Center and Middle East Center at Penn, for the Education Leadership Award. Read more about Shown here.
---
Staff Accomplishments
Congratulations to Emily McCully in her new role as to Associate Director for Academic Affairs and Global Programs. In this role, Emily's responsibilities in Academic Affairs have expanded to include oversight of the administrative aspects of international programs at SP2. She will assist in managing SP2's global engagement programming, providing oversight of international course procedures, and travel awards and program expenses, as well as coordinate procedures for visiting scholars and visiting students. This change will help support the School's international programs.
---
Congratulations to Sarah Gormley, who has entered her new role as Associate Director of Administration & Knowledge Management for the Center for High Impact Philanthropy (CHIP). Since 2011, Gormley has been key in the oversight of major infrastructure investments, grants and financial management, and human resources. In addition, she has served as CHIP's primary liaison to SP2's business office, as well as to Penn's various administrative offices.
---
Congratulations to Timothy Wortham, Associate Director of Dean's and Alumni Initiatives, for reaching an impressive milestone within Penn's Development and Alumni Relations (DAR). Wortham is being recognized for 15 years of committed service – almost nine of those spent at SP2. More recently, Wortham transitioned into his current role at the School to help to promote even greater synergy between the Dean's Office and SP2's alumni constituency, as well as Penn and the social work/social policy community at-large. In his new role, Wortham will also continue to conduct alumni activities and manage a stronger, re-envisioned SP2 Dean's Alumni Advisory Board (formerly the SP2 Alumni Council).
---
Erica Zaveloff has been appointed to oversee and manage the annual fund serving in the capacity of Assistant Director of Institutional Advancement.  As an SP2 grad, Erica is uniquely qualified to help us strengthen alumni giving at SP2. Additionally, she will oversee the second-year Class Gift Campaign, and continue to work on enhancing SP2's landscape of foundation support. Finally, Erica will lead efforts for corporate engagement, namely re-launching SP2's Corporate Awareness Program (CAP), created to connect corporations to our talented pool of graduates, who choose to use their skills/degrees in the for-profit arena.
---
Student Accomplishments
MSW student Genevieve Ilg was recently featured in the Philadelphia Inquirer for her impressive work related to starting a "memory café." Also known as Alzheimer's cafés, memory cafes are informal gatherings meant to give people with the disease, as well as their caregivers, a safe place to socialize where everybody understands and accepts the symptoms and stress associated with Alzheimer's. Read more about Ilg and the café here.
---
SP2 student Devon Hernández was recently featured in the Penn Wharton Public Policy Initiative. The MSW candidate spoke about his interest in public policy, criminal justice and why he came to SP2. Learn more about Hernández and his future goals here.
---
New Staff
SP2 grad Melissa Skolnick, MSW'12, is now serving as a consultant on SP2's signature project:  SP2's Penn Top 10 Social Justice & Policy Issues for the 2016 Election – a multi-media package and hard-copy publication highlighting essays about current social justice issues, written by SP2 faculty.
---
Welcome to Emily Romanello, our new Academic Affairs Coordinator. Emily brings a wealth of experience in database management, having worked on database projects at the Philadelphia Orchestra Association and the Penn Museum of Archaeology, and through her prior position as a Database Administrator/Research Assistant at SUNY Stony Brook. Emily will serve as the Unit Administrator for Tk20, the new assessment tool being used in the MSW program to evaluate student competencies for CSWE and to manage field placements.
---
Sherie Brown has recently joined SP2's finance department. She comes to us from Student Registration and Financial Services and has been at the university since 2007. Brown will take on the role of Administrative Assistant in our department.  In this newly created role, she will provide support to our Director of Financial Aid and assist with processing transactions including payroll, expense reimbursements, and other requests.
---
Shavonne Alexander joined SP2's finance department as an Administrative Assistant. Alexander comes to us from Paychex and is currently pursuing her masters degree in taxation at Philadelphia University.