News Details
Training Social Service and Policy Leaders for the Burgeoning Latino Community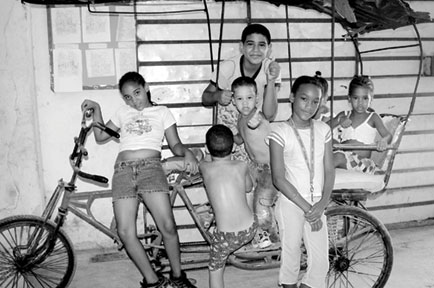 Authored by: Lisa Dugan
Photography by: Candace diCarlo
Within the last 10 years, the Latino population in the United States has increased by 15.2 million, representing a growth rate of 43 per- cent. This rapid expansion has led to a unique set of challenges and opportunities for Latino communities, as well as the nonprofit and government agencies that serve them.
SP2's new Latino Social Service and Policy Initiative was established to train the next generation of social service and policy leaders for Latino communities. Under the direction of Ezekiel Dixon-Romàn, PhD and Joretha Bourjolly, PhD, the multi-faceted initiative stresses engagement with critical ideas, methodologies and bodies of literature, and a sustained dialogue with field practitioners and partnerships with community advocacy groups, think tanks and centers of public and social policy.
Among the initiative's highlights is a summer cultural immersion program in Cuba where students participate in traditional coursework and field research. There are also several on-campus courses that explore immigration policy and practice and the Latino experience in Philadelphia and nationally. Coming soon are courses that will examine practice and policy issues affecting the Latino community as well as a course in Spanish for the professions. Additionally, SP2 is working to establish social work practice field placements and policy intern- ships with Latino-focused organizations.
Another popular component of the initiative is a lecture series featuring scholars, practitioners and policymakers at the forefront of advocacy and research related to social issues, services and policies that affect Latinos both domestically and internationally. There is also a blog called Pa' Lante, which provides a forum for students to share ideas, discuss current events, post announcements and dialogue about their experiences.
It is evident that the initiative has struck a chord with students by their enthusiastic participation in the program's offerings. This summer, twice as many students will take part in the Cuban immersion than last year. Additionally, a new organization called Hispanic/Latino Alliance for Change Equity (HACE), established last year by a group of six motivated students, now has more than 20 members. The group aims to educate and engage the Penn community about issues that affect Hispanic and Latino communities and the role of social work practice and policy in addressing those issues.