News Details
The Association of Black Social Workers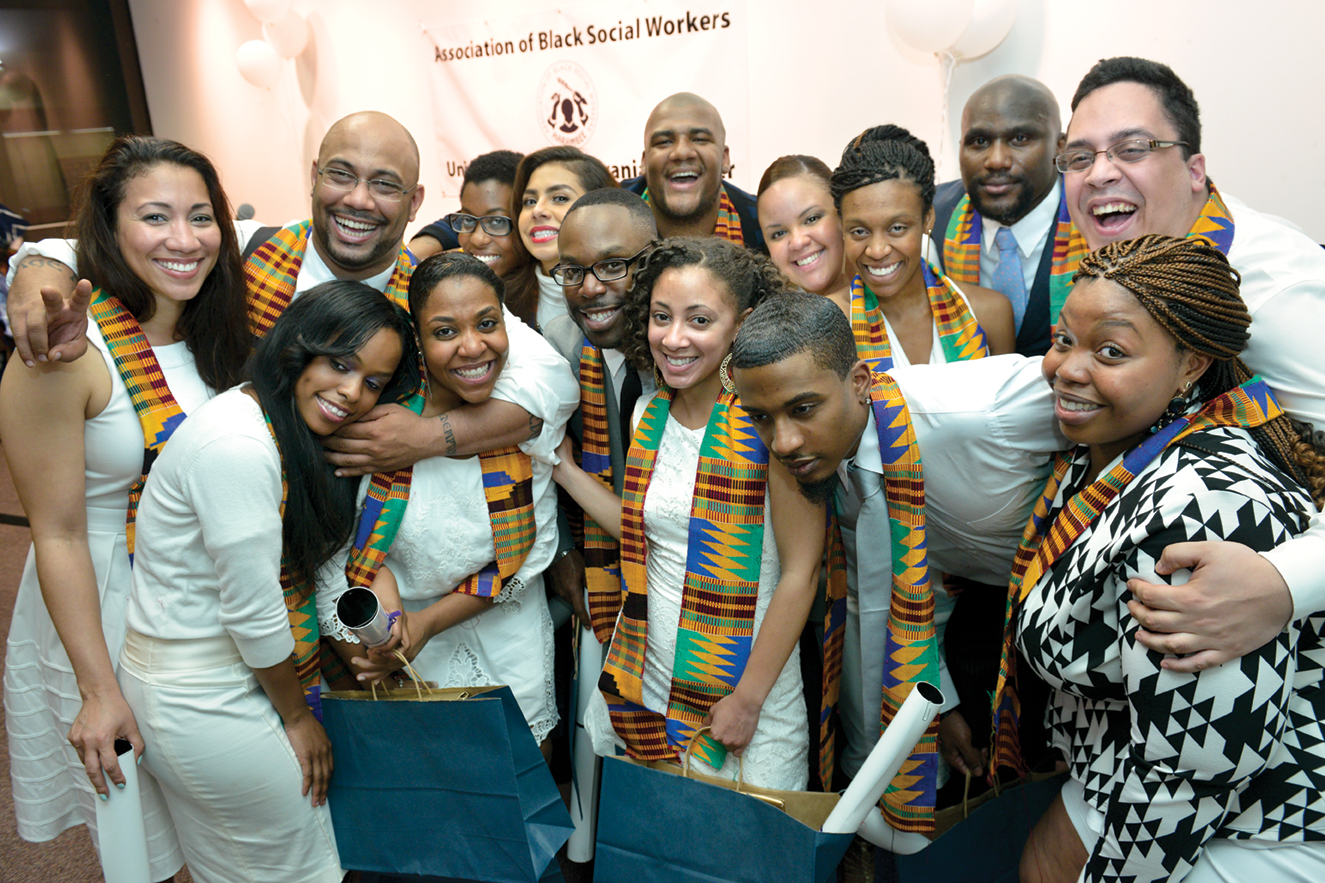 Authored by: Lisa Dugan
Photography by: Candace diCarlo
"The Association of Black Social Workers aims to create community amongst ourselves, cultivate community outside of the School, give back to the surrounding West Philadelphia community, and develop a sense of cultural identity for black social workers and what it means to be a black social worker." – Djuan Short, MSW'14, Club President.
In the flurry of festivities and traditions that occur around graduation, the Association of Black Social Worker's Rites of Passage Ceremony is among the most poignant. "The ceremony is a way of welcoming new social workers into the village of professionals who have committed themselves to fighting oppression," said Irvin Moore, 'MSW'13.
ABSW is committed to enhancing the quality of life and empowering people of African ancestry through advocacy, human services delivery, and research. The group is comprised of people of African ancestry throughout the Penn student body and surrounding community. For Moore, the Association provided a sense of connection to both his chosen profession and to student and faculty mentors who supported him on his journey.
"What I found meaningful about Rites of Passage was seeing the transformation of my peers," he said. "They are no longer my classmates, they are my colleagues. Together we've grown as black people and as black professionals."
Among the highlights of the event, which included dinner, entertainment, and a speaker, was the spice ceremony where students partook of various spices, each representing a unique and integral aspect of life. The final spice, coconut, which represents blessings, was particularly resonant for Moore who noted that the fruit's hard, rough shell often hides the sweetness within.
"When you work with vulnerable populations, you see a lot of hurt and bitterness," he said. "Our role as social workers is to go deeper and help people understand the more palatable things in their lives."