News Details
Study: Increasing minimum wage has positive effects on employment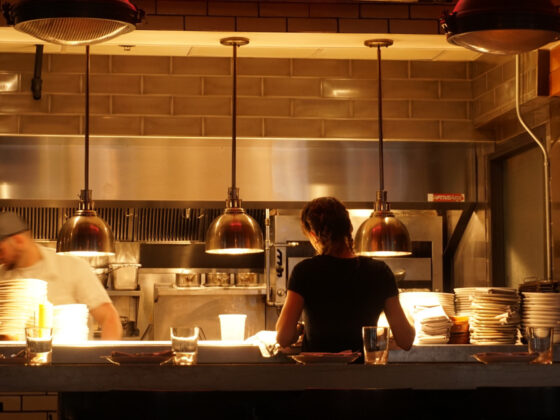 Authored by: Carson Easterly
Photography by: Esther Lin on Unsplash
Faculty & Research
10/05/23
Results apply to the fast-food sector and other highly concentrated labor markets
In labor markets where employers have more control over wages, increasing the minimum wage often results in a rise in employment, according to a new study coauthored by Dr. Ioana Marinescu, an associate professor at Penn's School of Social Policy & Practice (SP2) who is director of the SP2 Master of Science in Social Policy Program and currently working with the National Bureau of Economic Research.
In the paper, published recently in the Review of Economic Studies, considered to be among the top five journals in economics, Marinescu and coauthors José Azar, Emiliano Huet-Vaughn, Bledi Taska, and Till von Wachter study the effects of minimum wage increases on a low-wage retail sector. The authors also utilize nation-wide data on labor market concentration – a measure of competition for workers, where high concentration means that a few companies dominate hiring. Their results apply to the fast-food sector and the entire low-wage labor market.
"We find that in labor markets that are more concentrated or less densely populated, minimum wage increases lead to overall positive employment effects," Marinescu and colleagues write.
The findings reveal that in less competitive job markets where employers have more wage-setting power, and tend to pay workers less, there is more room to increase wages. In the most concentrated labor markets, the authors found that employment rises following a minimum wage increase.
This research provides evidence that the degree of "monopsony power" – or the ability of companies to pay workers less than their contribution to the companies' bottom line – in the labor market can determine how minimum wage changes affect employment.
"This paper provides compelling evidence that responses to a key labor market institution (the minimum wage) are influenced by the structure of the labor market. As such, the findings also help to further underscore the role of employer concentration in the labor market," write Marinescu and coauthors.
Marinescu's primary focus is the labor market and how policies can shape employment, productivity, and economic security. Her research expertise includes wage determination, antitrust law for the labor market, universal basic income, unemployment insurance, the minimum wage, and employment contracts. She is a sought-after expert for policymakers, having testified before Congress and the Federal Trade Commission, and her work is regularly featured in major media outlets like the New York Times and the Washington Post.
About Penn's School of Social Policy & Practice (SP2)
For more than 110 years, the University of Pennsylvania School of Social Policy & Practice (SP2) has been a powerful force for good in the world, working towards social justice and social change through research and practice. SP2 contributes to the advancement of more effective, efficient, and humane human services through education, research, and civic engagement. The School offers five top-ranked, highly respected degree programs along with a range of certificate programs and dual degrees. SP2's transdisciplinary research centers and initiatives — many collaborations with Penn's other professional schools — yield innovative ideas and better ways to shape policy and service delivery. The passionate pursuit of social innovation, impact, and justice is at the heart of the School's knowledge-building activities.
People
Ioana E. Marinescu, PhD

Associate Professor

Contact

Email