News Details
Stuart Weitzman Speaker Series in High Impact Philanthropy Presents Inaugural Event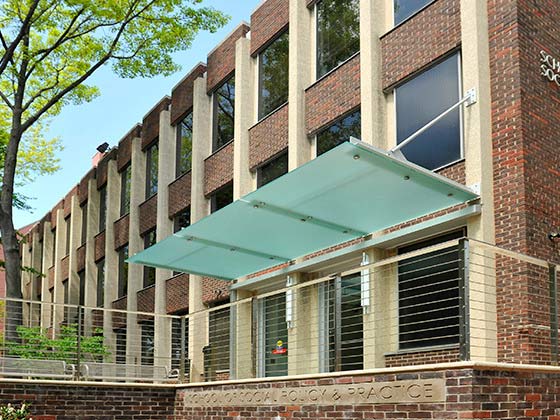 Faculty & Research
04/26/22
On April 28, 2022, Penn's School of Social Policy & Practice (SP2) is proud to present Designing a Life: Community, history, and why I give. Free and open to the Penn community, the inaugural event in the Stuart Weitzman Speaker Series on High Impact Philanthropy will feature award-winning designer, entrepreneur, and philanthropist Stuart Weitzman in conversation with Center for High Impact Philanthropy Founding Executive Director Katherina (Kat) Rosqueta.
Implemented by SP2 in collaboration with the Center for High Impact Philanthropy (CHIP), and endowed by Weitzman, a 1963 graduate of the Wharton School, the Speaker Series in High Impact Philanthropy celebrates and explores the personal paths of some of the world's most committed philanthropists. Through candid, fireside chat-style events with leaders who are making a philanthropic impact on important social issues, the speaker series aims to highlight the ways in which different philosophies and passions are expressed through the practice of high impact philanthropy.
Designing a Life: Community, history, and why I give will take place at the Kleinman Center Energy Forum in the Fisher Fine Arts Building, with a reception to follow.
Interested attendees are asked to please register in advance.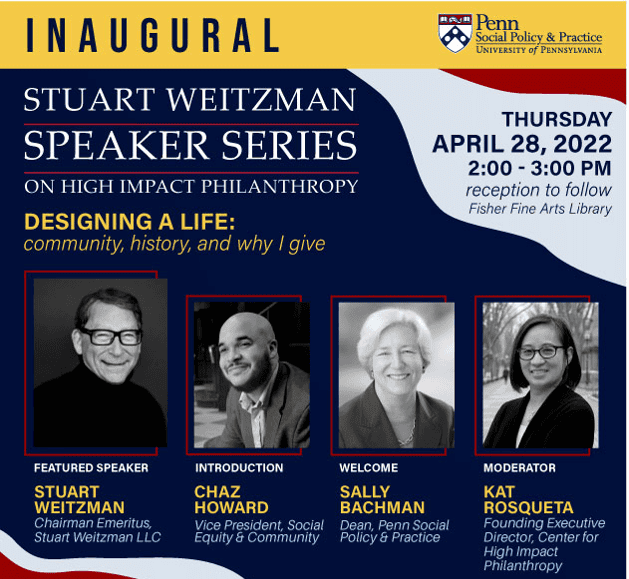 People
Katherina M. Rosqueta, MBA

Founding Executive Director, Center for High Impact Philanthropy

Contact

Email