News Details
SP2's Commitment to Inclusion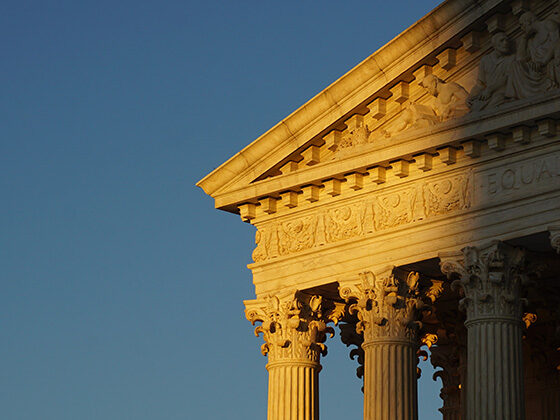 Authored by: Penn's School of Social Policy & Practice
Photography by: Ian Hutchinson on Unsplash
A statement from Penn's School of Social Policy & Practice (SP2) on the Supreme Court affirmative action decision:
Dear Members of the SP2 Community,
Today the U.S. Supreme Court ruled against race-conscious admissions programs at Harvard University and the University of North Carolina at Chapel Hill. This decision departs from decades of precedent that have allowed race to be considered as one among many factors in college and university admissions decisions.
As part of a range of approaches known broadly as "affirmative action," race-conscious admissions decisions have been essential to combatting the enduring impact of racism on access to higher education in our country. Their goal, rooted in the context of the Civil Rights Movement of the 1960s, has been to increase the representation of marginalized and underrepresented groups on college campuses. This has led to improved but still inadequate access to American higher education today.
The Court's ruling means that higher education institutions including Penn's School of Social Policy & Practice (SP2) are no longer able to create a diverse student body through traditional race-conscious admissions practices. While SP2 will of course follow the law, we are profoundly devastated by the message of this ruling and remain steadfast in our passionate commitment to inclusion as a core quality of our educational experience and an essential force to counteract oppression and inequity.
At SP2 and across the nation, it is fundamentally necessary for higher education to serve society by convening students with a range of lived experiences to learn from one another and access opportunity together.  
Now more than ever, social policy and practice are essential elements to create new approaches that will ensure an inclusive society. We must preserve and expand our ability to dismantle forces of racism and oppression and to embrace diversity, intersectionality, and social justice.
I look forward to continuing this urgent work with the SP2 community.
Sincerely,
Sally Bachman
Sara S. Bachman, Ph.D.
Dean
School of Social Policy & Practice
University of Pennsylvania
Read today's statement from President Liz Magill and Provost John L. Jackson, Jr.
People
Sara S. Bachman, PhD

Dean

Contact

office: 215.898.5512

fax: 215.573.2099

Email