News Details
SP2's Center for Guaranteed Income Research links economic policy and mental health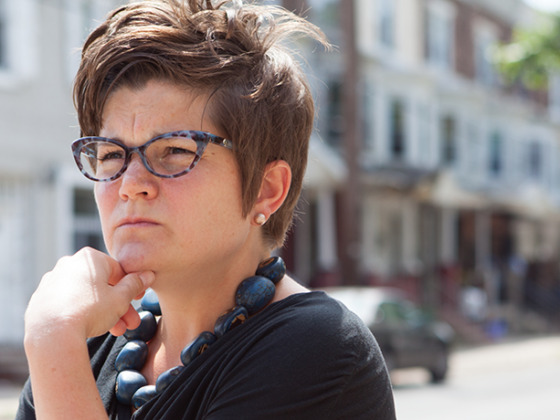 Authored by: Juliana Rosati
Faculty & Research
03/29/23
The potential of guaranteed income to support mental health is the topic of a new article in Nature Mental Health written by the founding directors of SP2's Center for Guaranteed Income Research (CGIR), University of Tennessee Associate Professor Stacia West and SP2 Associate Professor Amy Castro, along with Duke University Professor P. Murali Doraiswamy.
The article, "Recurring cash transfers to enhance the mental wellbeing of Americans," reviews emergent evidence of cash transfers—universal basic income, guaranteed income, or (un)conditional cash—as a mental ill-health prevention strategy, and notes that when people are impacted by poverty they are "often psychologically trapped in the present — hyper-focused on today's survival, vulnerable to market risk and feeling powerless to alter their financial calculus." The piece is a result of CGIR's mission of developing a common body of knowledge on unconditional cash-transfers.
CGIR led the design and research for the Stockton Economic Empowerment Demonstration (SEED), the nation's first mayor-led guaranteed income initiative, which took place from February 2019 and January 2021 in Stockton, California. Research funding for SEED is provided by the Evidence for Action Program at the Robert Wood Johnson Foundation.
CGIR currently serves as the centralized research partner for Mayors for a Guaranteed Income (MGI), a coalition of 100 mayors committed to advancing federal guaranteed income policy.
About SP2
For more than 110 years, the University of Pennsylvania School of Social Policy & Practice (SP2) has been a powerful force for good in the world, working towards social justice and social change through research and practice. SP2 contributes to the advancement of more effective, efficient, and humane human services through education, research, and civic engagement. The School offers five top-ranked, highly respected degree programs along with a range of certificate programs and dual degrees. SP2's transdisciplinary research centers and initiatives — many collaborations with Penn's other professional schools — yield innovative ideas and better ways to shape policy and service delivery. The passionate pursuit of social innovation, impact, and justice is at the heart of the School's knowledge-building activities.
People
Amy Beth Castro, PhD

Associate Professor

Contact