News Details
SP2 Student Named a Winner of Greater Philadelphia Social Innovation Award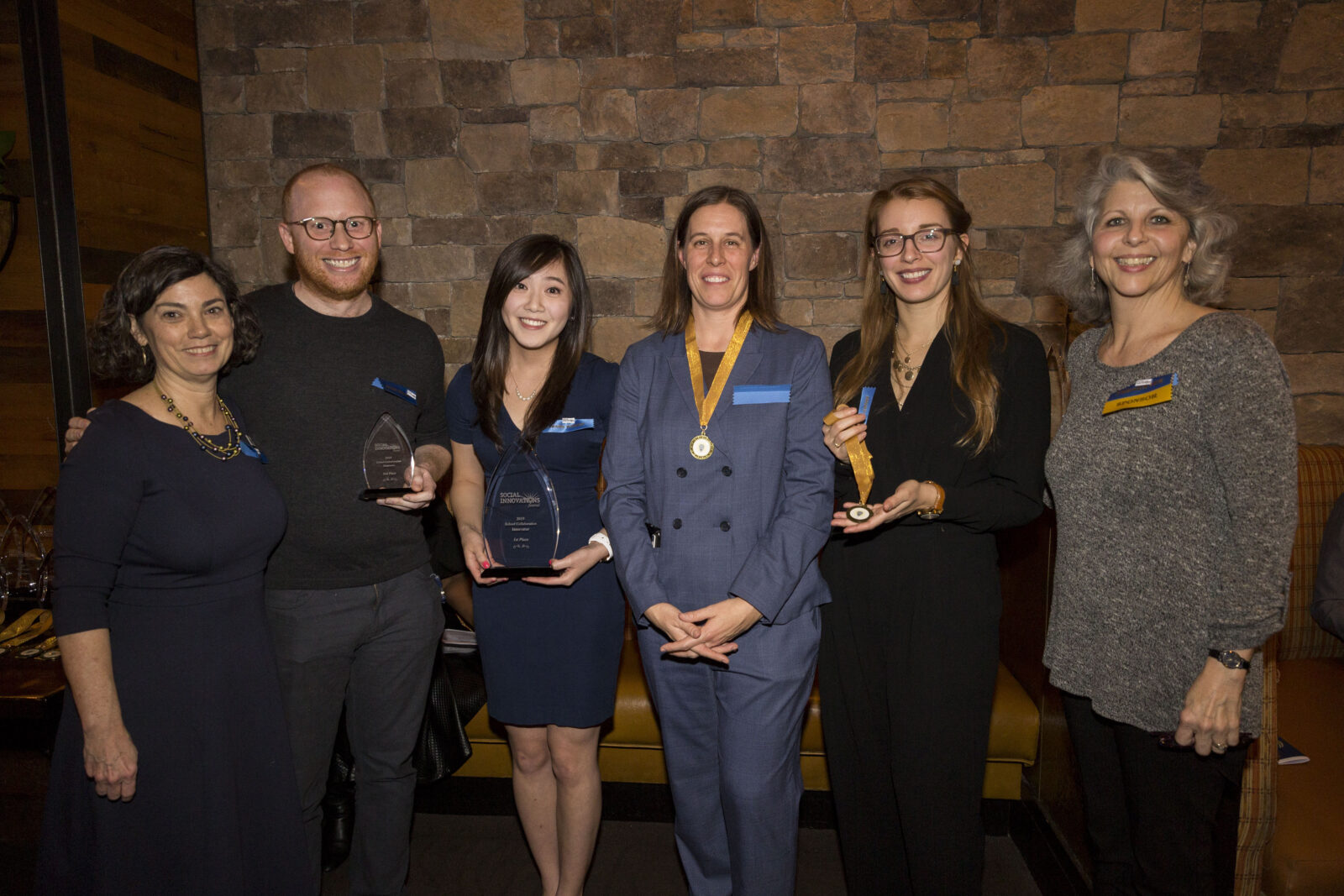 Authored by: Maliyah Lanier and Alina Ladyzhensky
Photography by: Provided
Tiffany Yau, a graduate student at the Penn School of Social Policy & Practice (SP2), is the 2019 winner of the Greater Philadelphia Social Innovation Award in the School Collaboration category.
Yau, who is currently pursuing her Master of Science in Nonprofit Leadership at SP2 and holds a Bachelor of Arts in Sociology from Penn, is deeply invested in creating a social enterprise to empower youth. Although she was the youngest person in the award's nominee pool, Yau is already well-accomplished as the CEO and Founder of Fulphil, an organization that promotes social entrepreneurship among university and high school students in Philadelphia and encourages them to pursue impactful careers through education.
Through their university Campus Ambassador initiative, Fulphil-U, Fulphil selects a student from each local university to lead their peers in solving the organization's annual case competition, in which students pitch ideas on how to solve the city's most pressing social challenges. For high school students, Fulphil offers impact-focused startup education and career development programs. The high school program runs on a one-for-one model, meaning that a portion of each paying student's tuition funds a scholarship for a student from an undeserved or at-risk background to participate in the program.
In addition to her leadership in Fulphil, Yau worked to create the Hult Prize Ivy, a competition designed to initiate social innovation among Ivy League college students and promote the importance of social entrepreneurship under the umbrella of the Hult Prize Foundation.
As a social change leader, Yau's reasoning for choosing SP2 aligns with her passion.
"I applied to SP2 knowing that I wanted to create a social enterprise to empower the youth," she said. "The Nonprofit Leadership program became the perfect match for me and the best toolkit that it has offered me is really the people. I learn and benefit every day from my colleagues and professors and their many years of experience relevant connections in their fields prior to the program."
When asked to reveal what social entrepreneurship means to under-served communities, Yau explained, "I believe social entrepreneurship is a symbol of compassion and empowerment for underserved communities. A core belief I do my best to instill in our Fulphil community is that the people closest to the problems are closest to the solutions. With this, we really try to empower those who experience the problems first-handedly to take initiative. I believe social entrepreneurship is a way for people—whether or not they are underserved—to solve problems closest to their hearts. It's a way for them to solve the pains they care about or hardships they have experienced so that others don't have to go through them."
After graduation, Yau plans to continue working on Fulphil full-time.
"My ultimate goal is to not just help people, but to build people. I'm a huge believer in empowerment: giving people opportunities to create something greater because this is exactly what the Hult Prize Foundation did for me when I was given the opportunity to launch Hult Prize Ivy. My goal for Fulphil is to transform students to become leaders and inspire them to pursue a career of impact by exposing them to social entrepreneurship. "
The Greater Philadelphia Social Innovation Award for School Collaborations is bestowed upon individuals who are "the most passionate social innovators, entrepreneurs and Changemakers whose work and social impact too often goes unacknowledged, yet their efforts are what makes our communities across Greater Philadelphia the thriving region of innovation and opportunity they are for all people."
The award recognizes organic leadership re-envisioning the challenges communities face and finding solutions by innovating ideas to reshape communities through innovated programs, policies, and disrupting the political landscape to revolutionize realities to bring us all forward to a more equitable and inclusive tomorrow — today.
As the awards committee succinctly put it, "Tiffany Yau is a leader that empowers the youth." Through Fulphil, she is joining together the power of multiple universities to better the world around us.