News Details
SP2 student and alumnus named 2023 Data Fluencies Dissertation Research Grantee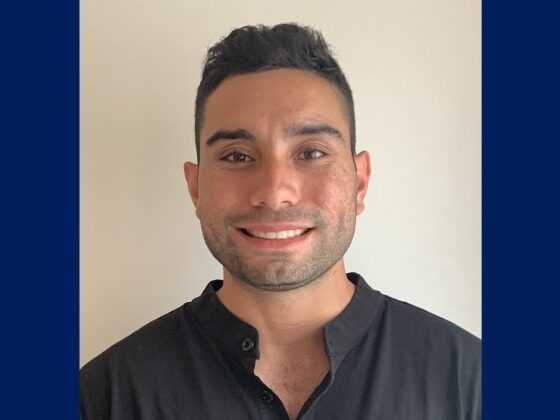 Authored by: Juliana Rosati
Photography by: Provided
In support of a project aiming to advance responsible use of data and technology in the U.S. child welfare system, PhD student Julian Quiros, MSSP+DA'17, of Penn's School of Social Policy & Practice (SP2), has been named a 2023 Data Fluencies Dissertation Research Grantee by the Social Science Research Council (SSRC). One of five awardees selected by a panel of experts from approximately 120 applications, Quiros will receive a $15,000 grant to develop his research.
"These five exemplary projects . . . firmly fit the SSRC Data Fluencies Project's goal of building more just and equitable futures through the responsible use of data and technology," stated the announcement from SSRC.
Quiros' project has roots in his time as a member of the inaugural cohort of the MSSP Program + Data Analytics for Social Policy Certificate (MSSP+DA) at SP2.
"The curriculum — particularly the democratizing data course — as well as my internship and following full-time position at the City of Philadelphia's Office of Children and Families drive my interest in developing a more critical, empirical, and theoretical understanding of administrative data," says Quiros.
That interest eventually brought him back to SP2, where he is a current student in the PhD in Social Welfare Program. "My professors here have played a large role in the development of my approach to this inquiry," says Quiros.
His dissertation, "The Social Formation of Administrative Data," will take a cultural studies approach to consider the production, analysis, and dissemination of administrative data in the U.S. child welfare system.
Quiros seeks to broaden the conversation about data use in social services to ensure that adequate attention is given to the people being served. "I would love this work to contribute to discourse on data governance that includes a consideration of how datafication in child welfare, and social welfare governance broadly, delimits the way we see children and families, restricts how we define and propose to solve social problems, and privileges certain perspectives and interactions over those receiving services," he says.
He envisions his project as one phase of a larger study. "I'm seeing my dissertation as a first step and foundation for a larger program of research aimed towards developing a more nuanced understanding of administrative data, both in its technological production through infrastructure such as platforms and software, in its production in the field through data entry and case notes, and in its circulation through algorithms, public data reports, and social science research," he says.
The SSRC Data Fluencies Dissertation Research Grants are made possible with generous support from the Andrew W. Mellon Foundation and in partnership with Simon Fraser University's Digital Democracies Institute.