News Details
SP2 professor, workforce development expert, examines labor market's past and proposes innovative future of work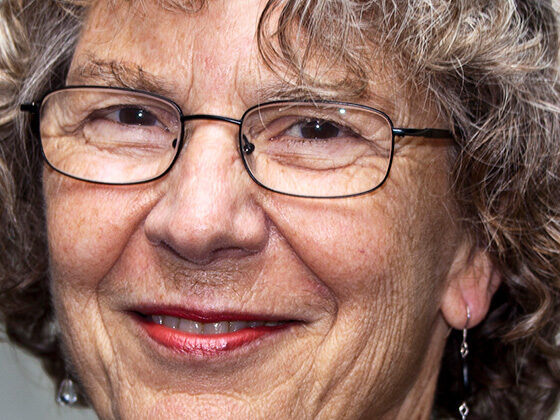 Authored by: Russell Roberts and Juliana Rosati
Faculty & Research
09/08/22
In the midst of the Great Resignation and an ongoing conversation about the future of work, the new book "What Workers Say: Decades of Struggle and How to Make Real Opportunity Now" by Associate Professor Roberta Iversen of Penn's School of Social Policy & Practice (SP2) offers an analysis of the labor market's past 40 years and an innovative proposal for its future.
Published in June 2022 by Temple University Press, the book centers on firsthand accounts of labor market jobs since 1980, drawn from Dr. Iversen's interviews with over 1,200 workers in the manufacturing, construction, printing, clerical, healthcare, food service, retail, and automotive industries. Through these stories, Iversen puts a human face to the labor market and tracks its evolution.
Iversen's book makes the case that policy and politics have diminished opportunity in the wage economy, so that social mobility, promotions, employer-provided training, wage increases, and jobs themselves are increasingly less available.
A significant trend documented in the book is the reduction or complete elimination of employer-provided, on-the-job training. Iversen reports that increasingly, employers have required employees to pay for the cost of training themselves or have allocated training funds to middle management rather than to front-line workers.
At the same time, Iversen argues, unemployment may be more widespread than the numbers suggest. "Importantly, the unemployment numbers do not include the epic and lasting withdrawal of millions of workers from the labor force, those who are not counted as officially unemployed," she says. Iversen estimates that if individuals long absent from the workforce were counted, the unemployment rate of 3.5% would have doubled.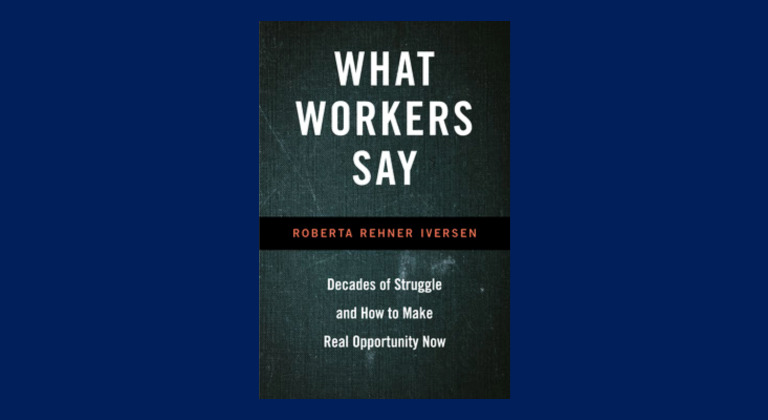 Overall, workers' stories combined with data paint a picture of inadequate opportunities for work and advancement. "Both the numbers and four decades of people's everyday work experiences suggest that work available in the U.S. labor market alone is not sufficient now, nor will it be in the coming decades, to support the millions of people in the United States who want to work hard, want their work to pay off, and want real opportunity for their futures," says Iversen.
Iversen proposes that a different future could be possible through a work expansion effort that would create new, compensated ways of working in areas such as civic engagement and infrastructure for the benefit of both workers and their communities.
"The book proposes new ways to create real opportunity for workers, including the importance of revising ideas about what work is and how some work can be transformed into civil labor and compensated in various ways, such as by money, time, or exchange," says Iversen.
Iversen's previous book, "Jobs Aren't Enough: Toward a New Economic Mobility for Low-Income Families" (Temple University Press, 2006), coauthored by A.L. Armstrong, led to more equitable housing policy in Milwaukee and more effective workforce development programs and policies in New Orleans, Seattle, St. Louis, and Philadelphia.
Throughout her academic and teaching career, Iversen has provided SP2 master's and doctoral students with real-life examples from research to extend their understanding of poverty, welfare, work, stratification, social policy, social programs, and mobility, as well as about the racial, gender, and other forms of discrimination in each area.
Iversen previously served as SP2's associate dean for academic affairs from 2000 to 2005, and as faculty director of the Master of Science in Social Policy program from 2009 to 2016. In 2009 and 2019, she received the School's Excellence in Teaching Award for Standing Faculty.
About SP2
For more than 110 years, the University of Pennsylvania School of Social Policy & Practice (SP2) has been a powerful force for good in the world, working towards social justice and social change through research and practice. SP2 contributes to the advancement of more effective, efficient, and humane human services through education, research, and civic engagement. The School offers five top-ranked, highly respected degree programs along with a range of certificate programs and dual degrees. SP2's transdisciplinary research centers and initiatives — many collaborations with Penn's other professional schools — yield innovative ideas and better ways to shape policy and service delivery. The passionate pursuit of social innovation, impact, and justice is at the heart of the School's knowledge-building activities.
People
Roberta Rehner Iversen, PhD, MSS

Associate Professor

Contact

Email