News Details
SP2 professor, geriatric mental health expert advances training to prepare social workers for an aging population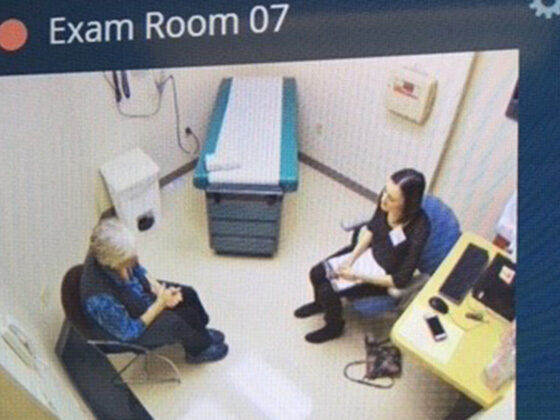 Authored by: Zvi Gellis and Juliana Rosati
Faculty & Research
09/19/22
A new research study demonstrates the value of simulation-based learning for social work students, specifically those preparing to work with older adults. Published by Professor Zvi Gellis of Penn's School of Social Policy & Practice (SP2) in the Journal of Social Work Education, the study documents the impact of a clinical simulation program completed at Penn Medicine Clinical Simulation Center by 118 of SP2's Master of Social Work (MSW) students as they prepared to work with older Philadelphians.
"This is the first study in the social work research literature that our team is aware of to examine simulation training outcomes for students preparing to work with older adults who may be depressed and medically frail," says Dr. Gellis.
Nationally, social work students face limited access to clinical education that examines the intersection of older adults, chronic disease, and mental health. Yet such training is critical due to an aging population and a present shortage of geriatrics-trained social workers. "Robust evidence demonstrates that simulation-based learning in geriatrics education improves the delivery of health care for older adults," says Gellis.
Gellis's study shows how this need may be addressed through high-fidelity clinical simulation methods, in which students interact with standardized patients — independent specialists trained to portray patient scenarios for the purpose of instruction and assessment of clinical skills. Simulations offer students the opportunity to practice social work assessment, problem-solving, decision-making, and treatment skills in a safe and realistic environment. In addition, simulations can offer educators insight into how to help students develop clinical skills.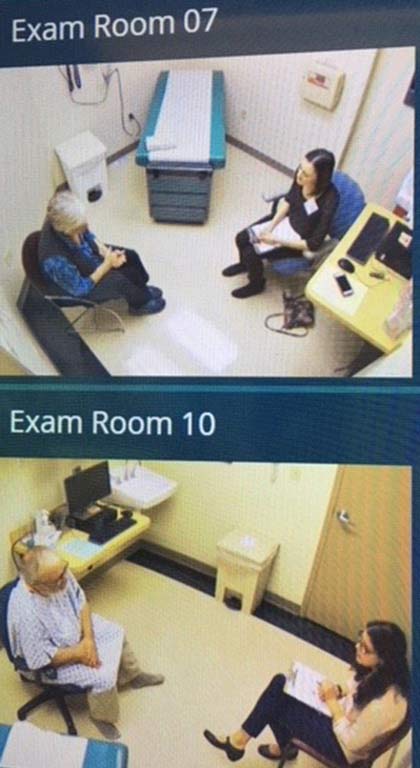 In the study, students in their second year of SP2's MSW program prepared to assess and treat older adult patients by completing training that included a clinical geriatrics course, simulated patient interviews at Penn Hospital in which audio and video systems recorded learner and patient interactions, pre- and post-patient debriefings, counseling skill outcome assessments, and qualitative surveys. The students reported significant gains in counseling self-efficacy, geriatrics clinical skill competency, and knowledge of geriatric depression and chronic disease.
Such preparation is more urgent than ever due to an increasing demand for social workers with combined mental health and gerontological skills, a need that is driven partly by the impact of the COVID-19 pandemic on the physical and mental health of older adults. "Social workers are well-positioned to offer timely, evidence-based mental health services for medically frail and depressed community-based older adults," says Gellis.
MSW students who graduated from SP2 after participating in the study went on to work in local hospitals including Penn hospitals, Penn Primary Care Network, home health agencies, rehabilitation centers, assisted living facilities, nursing homes, and behavioral health centers.
An internationally recognized expert in geriatric mental health, Gellis is director of SP2's Center for Mental Health and Aging Research and of the Penn Aging Certificate (PAC) program. Part of SP2's MSW program, PAC aims to increase the number of MSW students electing to go into the field of geriatrics/gerontology and to increase the number of competent social work practitioners and leaders in the field of gerontological social work in the United States.
Contributors to the study, "Effectiveness of an Integrated Simulation in Teaching Clinical Social Work Skills: Geriatric Mental Health Proficiency," include SP2's Center for Mental Health & Aging team and Penn Medicine Standardized Patient staff. The study was supported by the Ann Nolan Reese Penn Aging Endowed Fund.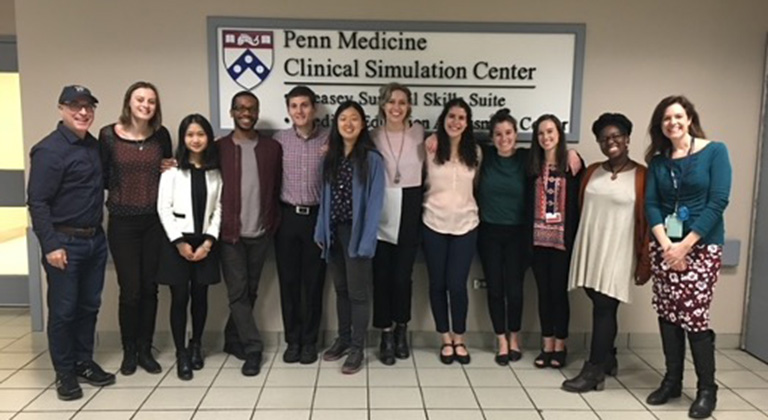 About SP2
For more than 110 years, the University of Pennsylvania School of Social Policy & Practice (SP2) has been a powerful force for good in the world, working towards social justice and social change through research and practice. SP2 contributes to the advancement of more effective, efficient, and humane human services through education, research, and civic engagement. The School offers five top-ranked, highly respected degree programs along with a range of certificate programs and dual degrees. SP2's transdisciplinary research centers and initiatives – many collaborations with Penn's other professional schools – yield innovative ideas and better ways to shape policy and service delivery. The passionate pursuit of social innovation, impact, and justice is at the heart of the School's knowledge-building activities.
People
Zvi D. Gellis, PhD

Professor

Contact

office: 215.746.5487

fax: 215.573.2099

Email